North Korea has broken its silence on an outbreak of African swine fever (ASF), with claims it has taken emergency measures to prevent the spread of the disease.
The virus does not affect humans but it is fatal and highly contagious to pigs and wild boars.
South Korea's agriculture ministry claimed the North reported an outbreak to the World Organisation for Animal Health (OIE) late last month, but this is the first time it has made any official comment.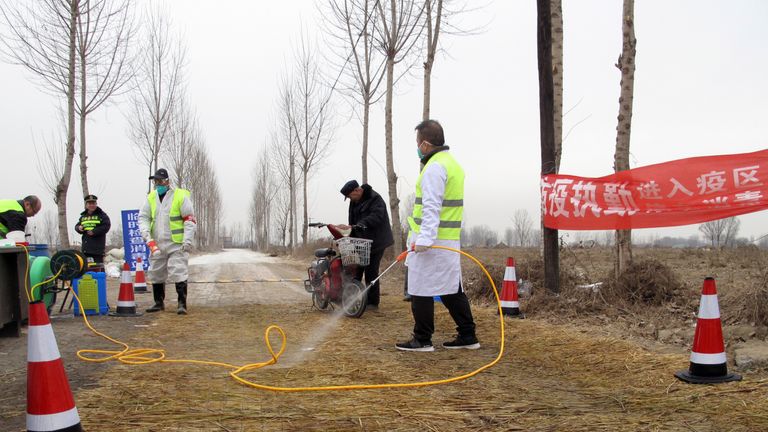 It is claimed Pyongyang said 77 out of 99 pigs had died from the disease at a farm near the China border.
Since the first outbreak of ASF in East Asia was reported in China in early August last year, the virus has spread across the country and reached Vietnam.
Rodong Sinmun, North Korea's state newspaper said on Wednesday that nationwide steps were being carried out to contain it, quoting leader Kim Jong Un as saying "prevention is the key to production in livestock industry".
"Increasing livestock production goes hand-in-hand with raising farm animals safe from various diseases," he said.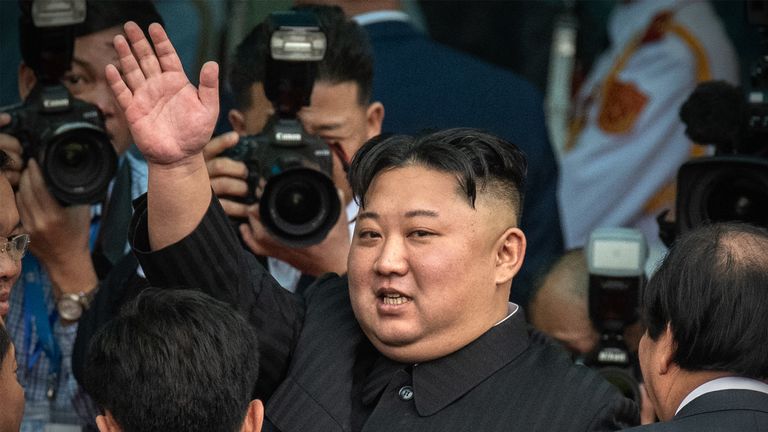 "Once highly contagious diseases like African swine fever are spread, herds of farm animals could die."
North Korea raises mainly chickens, ducks and rabbits – and according to data from Statistic Korea – in 2017, the North's pig population was 2.6m.
Preventative measures are said to include disinfecting farms and restricting sales of pork and processed meat.
Following the outbreak in the North, South Korea has taken action of its own, near the shared border to keep the viral disease away.
So far, no further cases have been reported in North Korea.
North Korea claims to have carried out 'very important' test at missile site | World News

North Korea has reportedly carried out a "very important" test at its Sohae satellite launch site, a rocket testing ground that US officials once said the secretive country had promised to close.
North Korean state media called it a "successful test of great significance" but did not specify what was tested.
South Korea's joint chiefs of staff, which usually issues alerts if a missile is seen launching from North Korea, declined to comment.
Missile experts said it appeared likely the North Koreans had conducted a static test of a rocket engine, rather than a missile launch.
"If it is indeed a static engine test for a new solid or liquid fuel missile, it is yet another loud signal that the door for diplomacy is quickly slamming, if it isn't already," said Vipin Narang, a nuclear affairs expert at the Massachusetts Institute of Technology.
"This could be a very credible signal of what might await the world after the New Year."
Tensions have risen ahead of a year-end deadline set by North Korea, which has called on the US to change its policy of insisting on Pyongyang's unilateral denuclearisation and demanded relief from punishing sanctions.
On Saturday, North Korea's ambassador to the United Nations said denuclearisation was now off the negotiating table with the US and lengthy talks with Washington are not needed.
"The results of the recent important test will have an important effect on changing the strategic position of the DPRK (Democratic People's Republic of Korea) once again in the near future," North Korean state media reported.
Fire at New Delhi factory kills at least 32 people | World News

At least 32 people have died in India's capital New Delhi after a fire swept through a factory where workers were sleeping, government officials have said.
"Till now we have rescued more than 50 people, most of them were affected due to smoke," an official with Delhi Fire Service said.
The six-storey factory was operating in a congested residential area.
"Have instructed concerned authorities to provide all possible assistance on urgent basis," Amit Shah, India's home minister, said in a tweet.
More to follow…
<a href='https://news.sky.com/story/sky-views-brexit-obsessed-uk-risks-being-forgotten-by-rest-of-world-11881078' target='_blank'>Brexit-obsessed UK risks being forgotten by rest of world</a>


<a href='https://news.sky.com/story/sky-views-brexit-obsessed-uk-risks-being-forgotten-by-rest-of-world-11881078' target='_blank'>Brexit-obsessed UK risks being forgotten by rest of world</a>

Source link