Two French prison guards have been freed after an inmate described as a "professor of hostage-taking" detained them armed with a handmade weapon.
The inmate surrendered overnight to special intervention forces called to the scene at Conde-Sur-Sarthe Penitentiary in Normandy, the French justice ministry said.
The prisoner had taken the man and woman hostage on Tuesday.
Prison union representatives described the 35-year-old inmate as "professor of hostage-taking" as he was previously involved in five similar incidents.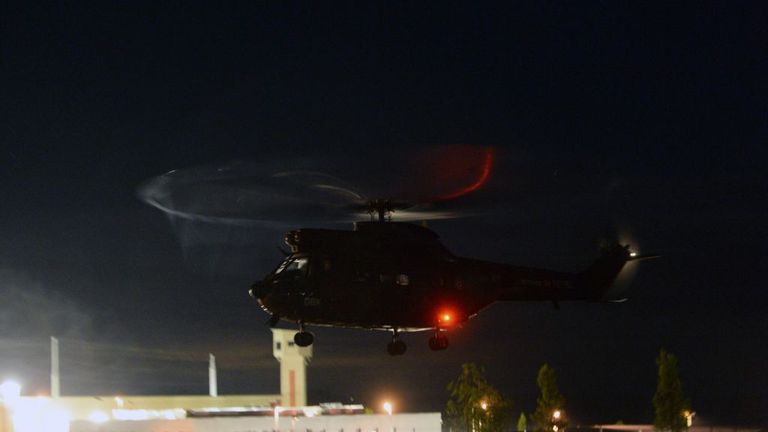 The man, convicted of rape and the murder of a prison cellmate, has a history of psychiatric problems, the ministry said.
He was armed with "a pair of scissors, a fork and a plastic weapon", an official said.
The female hostage was a trainee in her 20s who had worked in the prison for two months.
It was her first job since leaving school.
Officials say the inmate took the hostages as a way of demanding a transfer to another prison.
'Fraught with danger': Ex-MI6 officer behind Russia dossier warns about discussing sources | US News
Former intelligence officer Christopher Steele has warned about the danger of discussing sources.
It comes after a US investigation published details about people who it said contributed to a dossier that he compiled on alleged Russian links to Donald Trump's election campaign.
The long-serving veteran of Britain's Secret Intelligence Service (MI6) also hit back at the findings of the investigation by the US Department of Justice's inspector general, which were released on Monday.
The top complaint was on claims in the report about a "primary sub-source" that was allegedly relied upon by Mr Steele in his compilation of the so-called Trump dossier.
Inspector General Michael Horowitz – who was looking into the origins of an inquiry by the Federal Bureau of Investigation (FBI) into the Russia suspicions – set out how the FBI had interviewed who they believed to be Mr Steele's "primary sub-source" in January, March and May 2017.
His report claimed these interviews "raised significant questions about the reliability of the Steele election reporting".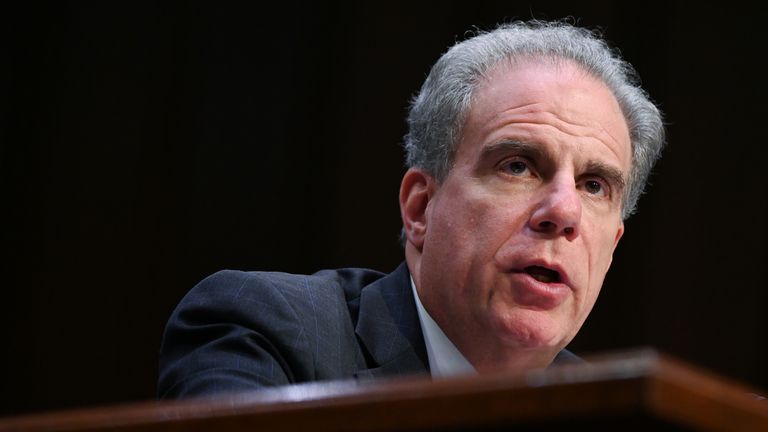 It continued: "During the FBI's January interview, the primary sub-source told the FBI that he/she had not seen Steele's reports until they became public that month, and that he/she made statements indicating that Steele misstated or exaggerated the Primary Sub-source's statements in multiple sections of the reporting."
Mr Steele and Orbis Business Intelligence – his private intelligence company – said in a statement that they were never given the opportunity to respond to these claims.
"Public discussions about a source are always fraught with danger for the source and the source's sub-sources," said the statement, released by their lawyers.
"Had Orbis been given the opportunity to respond in a private session, the statements by the 'primary sub-source' would be put in a very different light. The 'primary sub-source's' debriefings by Orbis were meticulously documented and recorded".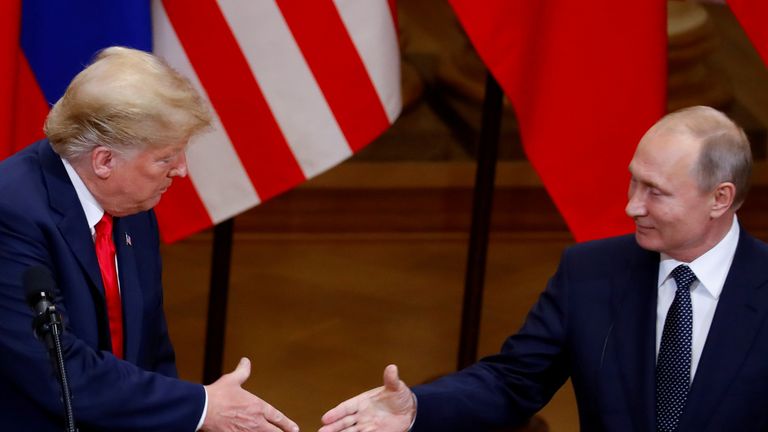 The former intelligence officer and his company also described how they had cooperated "voluntarily and fully" with Mr Horowitz's during his inquiry.
"Orbis also provided the OIG (Office of the Inspector General) team unprecedented access to Orbis internal company documentation, including contemporaneous memoranda of meetings with the FBI," they said in the statement.
They added that Mr Horowitz's team did give Orbis redacted portions of a draft version of the report to review and offer comment on in advance of publication.
"Those portions contained numerous inaccurate and misleading statements as to which Orbis submitted suggested corrections and clarifications," said the statement.
"Some of Orbis's suggestions appear to be reflected in the final report."
Mr Steele and his company then said that "at the twelfth hour late on Sunday evening" – they were told that previously redacted material had been unredacted and contained negative material about Mr Steele.
"Orbis was given no opportunity to review, much less comment, on this material," they said.
"The result is that the OIG Report contains several serious errors and misstatements that require this response."
In other criticisms of the report, Mr Steele and Orbis also denied a claim that he had been a Confidential Human Source (CHS) to the FBI during a relationship that started in 2010 and became a more formal contractual relationship between 2013 and 2016.
During that time Mr Steele, a Russia expert, provided information that helped the FBI in other Russia-linked investigations, including work on FIFA and athletics doping.
The Justice Department did not immediately respond to a request for comment.
New Zealand volcano: Risky mission under way to recover bodies from White Island | World News

New Zealand's military and police have begun a high-risk operation to recover the bodies of at least eight people killed on White Island after a volcanic eruption on Monday.
Authorities have faced growing pressure from families of the victims and the local community to bring back those who died as soon as possible.
New Zealand Police had previously refused to go in due to safety risks, as experts warn the island remains highly volatile.
More follows…
RAF joins search for missing Chilean air force plane with 38 on board | World News
The RAF is helping search for a missing Chilean air force plane that had 38 people on board, the Ministry of Defence has said.
The C-130 Hercules, which was carrying 17 crew and 21 passengers, went missing less than two hours after taking off from the southern city of Punta Arenas on Monday afternoon.
It was flying over the notoriously turbulent area of Drake Passage and heading to Antarctica when contact was lost.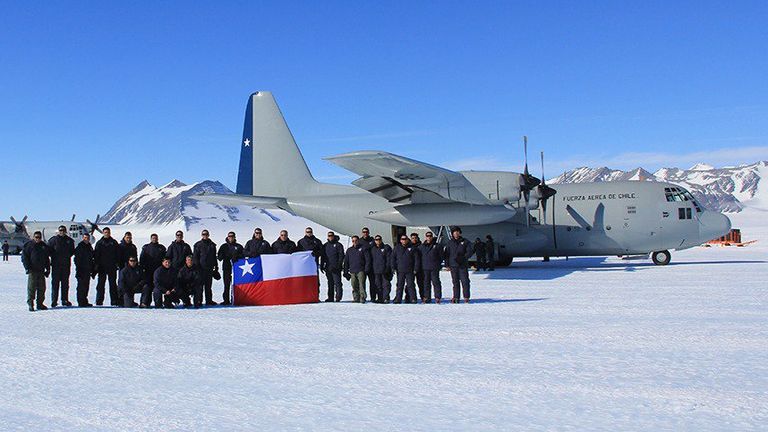 On Wednesday, the Chilean military asked the RAF for assistance and an A400M aircraft was deployed from the Falkland Islands.
A liaison team of military and civilian personnel was also sent.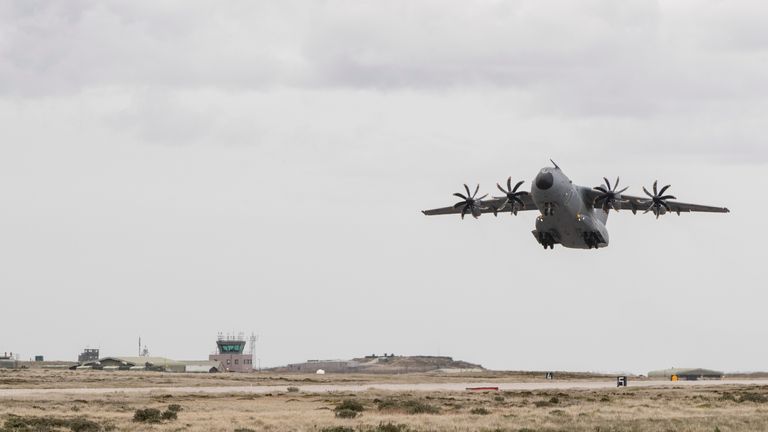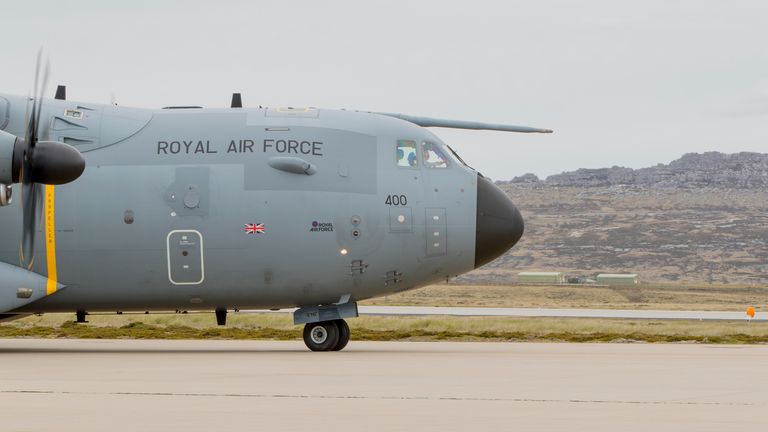 The aircraft will carry out its first reconnaissance flight in support of the Chilean search effort on Thursday.
Teams will scan an area of roughly 70,000 square miles using planes, satellites and ships, including vessels from Argentina, Brazil, Uruguay and the US.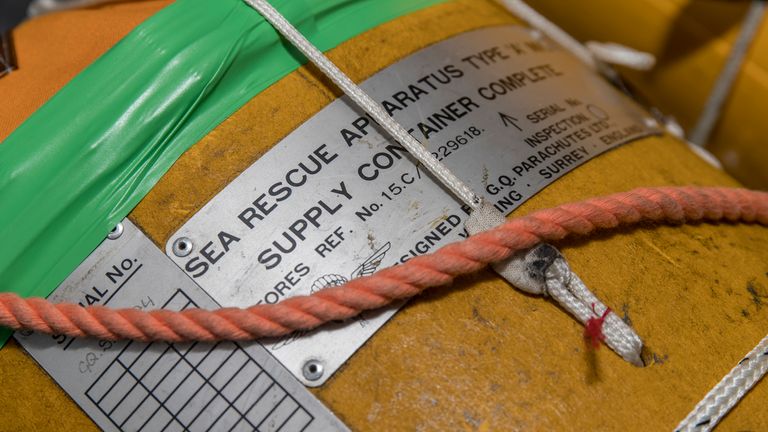 Debris from the aircraft was earlier believed to have been found floating in the water around 30km (18 miles) from its last known location.
Analysis of the debris, said to be "sponge" material, will take a few days but General Eduardo Mosqueira said it could be from the plane's fuel tanks.
Met Office staff based in the Falkland Islands are providing weather information to the Chilean military as the search continues.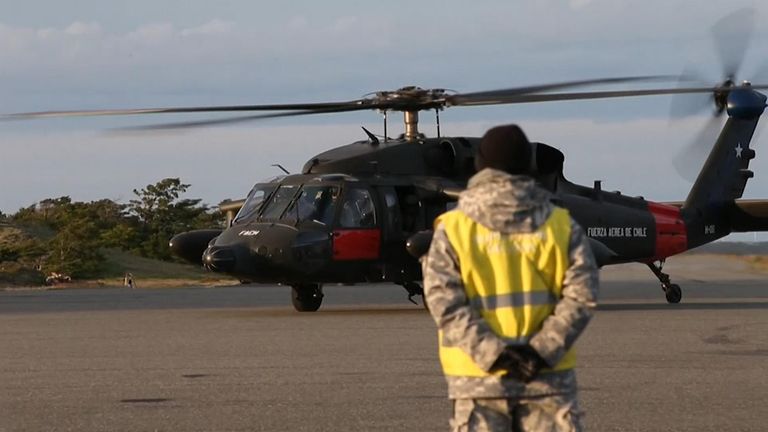 Ed Coleman, a pilot and expert from Embry-Riddle Aeronautical University in Arizona, said the route was treacherous because of rapidly changing weather in the Antarctic.
He explained: "You can have a clear sky one minute, and in a short time later storms can be building up making it a challenge, which causes bigger swells and rougher air."