There is an uneasy calm on the streets of Hong Kong – a break in the battle.
Riot police remain on alert but the huge crowds of protesters have gone.
In their place, small pockets of resistance serve as a reminder this fight is far from over.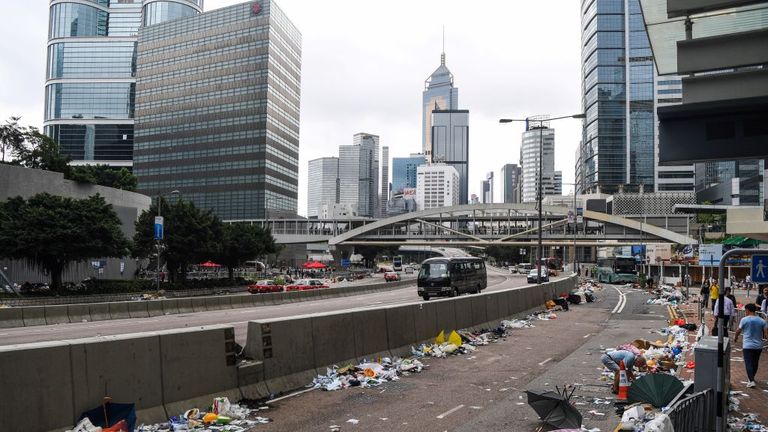 On a bridge near the Legislative Council, hunger strikers stack up their sleeping bags and prepare for a day of peaceful protest.
Jessica Yeung hasn't eaten for 36 hours, she told Sky News: "Nobody wants to go on hunger strike.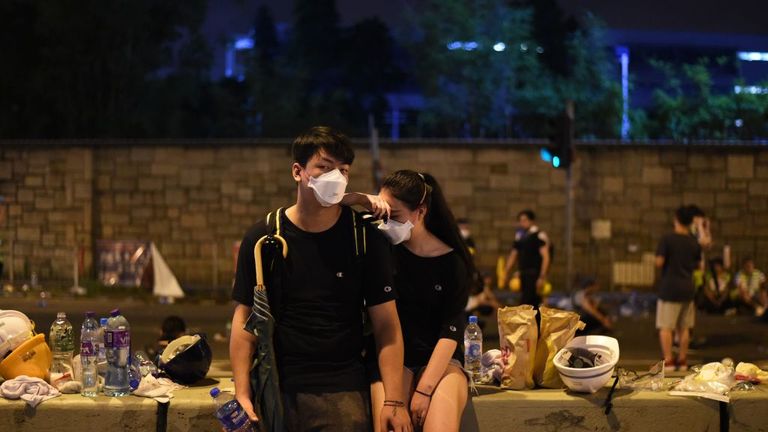 "Nobody wants to sleep in the street, nobody wants to have rubber bullets in their face or be suffocated by tear gas.
"We were already telling the government again and again what the people want and they don't hear us [so] we have to do this."
Wednesday's violence was some of worst since the return of Hong Kong to Chinese rule in 1997.
According to latest figures, 81 people were injured as tension over a controversial extradition bill boiled over again.
Pressure is now mounting on Hong Kong's leader to quit over this crisis.
Outside her home, opposition politicians staged a protest claiming chief executive, Carrie Lam is China's political puppet, dogmatically pushing the bill for Beijing.
Among them was Charles Mok who fears the freedoms they are fighting to protect are already being eroded by China.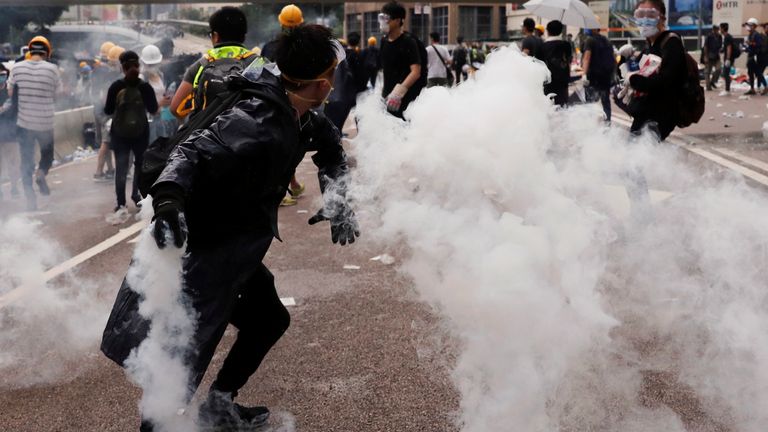 "More and more people are thinking about leaving Hong Kong," he explained.
"It's just not the same anymore. It's not the Hong Kong that we know, that is free."
While the chief executive is adamant changing the law would benefit the people, even supporters are urging her to slow down.
"She can not afford to have any loss of life on this issue. The warning is ample and enough," pro-administration lawmaker, Michael Tien, said.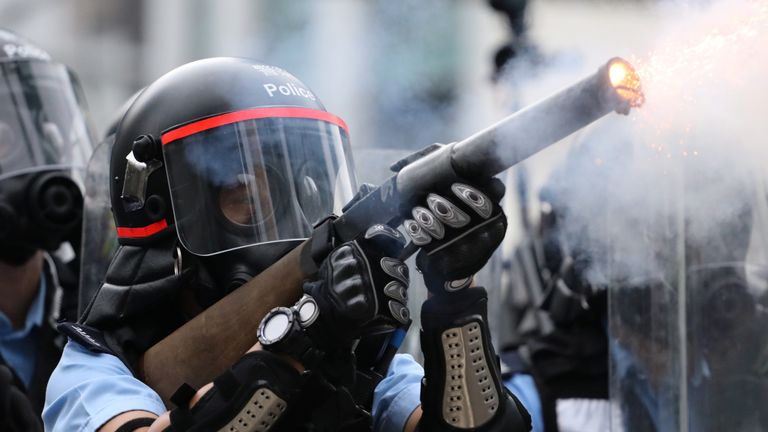 "So the only way out is to defuse the situation. There is still a window left for her to do something."
However, Wednesday's violent clashes have already forced a break in proceedings with the Legislative Council confirming there will be no debate of the bill on Friday either.
But the peace could be short lived.
Even the debris from street-battles is swept away, another demonstration is being planned for Sunday.
With neither side prepared to back down, Hong Kong's political crisis is deepening.
World's oldest asteroid strike in Western Australia 'could have ended Ice Age' | World News
The world's oldest asteroid crater has been discovered in Western Australia, which could have ended an Ice Age, according to scientists.
A team from Curtin University, in WA, said the Yarrabubba strike, in the Outback, happened 2.2 billion years ago and is around half as old as the Earth.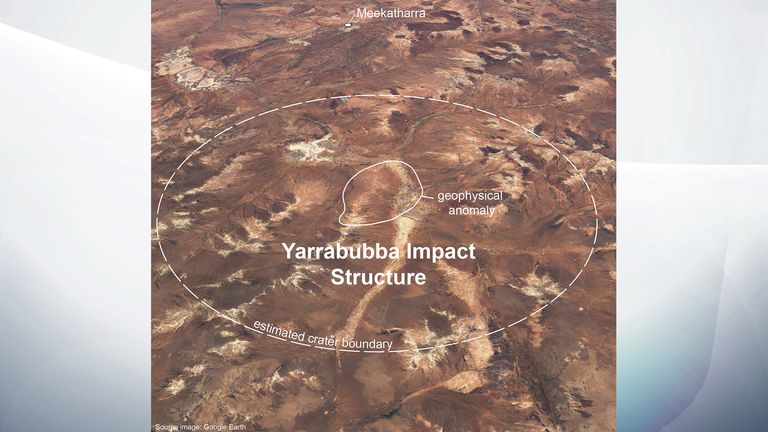 Experts from Curtin's School of Earth and Planetary Sciences say they analysed the minerals – zircon and monazite at the base of the eroded hole that were "shock recrystallised" by the impact, to calculate exactly when it happened, in a similar way tree rings can provide clues about their past.
They believe the strike released huge volumes of water vapour into the atmosphere, which may have lifted the planet out of a deep freeze.
Professor Chris Kirkland said Yarrabubba – which sits between Sandstone and Meekatharra – was known to be an impact structure for many years, but it was unclear exactly how old it was.
He continued: "Now we know the Yarrabubba crater was made right at the end of what's commonly referred to as the early Snowball Earth – a time when the atmosphere and oceans were evolving and becoming more oxygenated, and when rocks deposited on many continents recorded glacial conditions.
Another scientist involved in the research, Associate Professor Nicholas Timms, added: "The age of the Yarrabubba impact matches the demise of a series of ancient glaciations.
"After the impact, glacial deposits are absent in the rock record for 400 million years.
"This twist of fate suggests the large meteorite impact may have influenced global climate. And this finding raises the question whether this impact may have tipped the scales enough to end glacial conditions".
The team say their study could have major implications for future crater discoveries.
:: A New Climate is a series of special podcasts from the Sky News Daily. Listen on Apple Podcasts, Google Podcasts, Spotify, Spreaker
Senior research fellow Dr Aaron Cavosie, said: "This one sat in plain sight for nearly two decades before its significance was realised."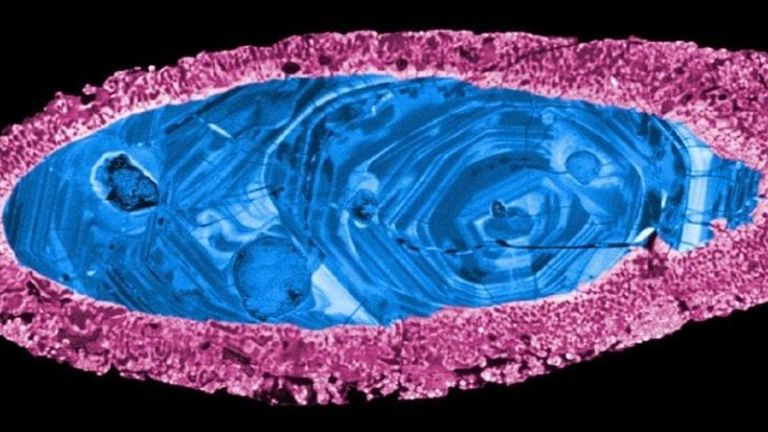 He added that the discovery "raises the question of whether all older impact craters have been eroded or if they are still out there waiting to be found".
The study has been published in the leading journal Nature Communications.
Trump impeachment: Republicans block Democrat bids for new evidence and witnesses | US News
Republican senators have blocked a move by Democrats to compel Donald Trump's former national security adviser John Bolton to appear as a witness in the impeachment trial.
In an early sign of partisanship, the Republican-controlled Senate rejected several Democrat bids for more witnesses to expose the US president's alleged abuse of power and the covering-up of his actions.
Republicans also turned back Democratic amendments to subpoena documents from the White House, State Department, Defence Department and budget office, as the first day of proceedings continued into the early hours of Wednesday.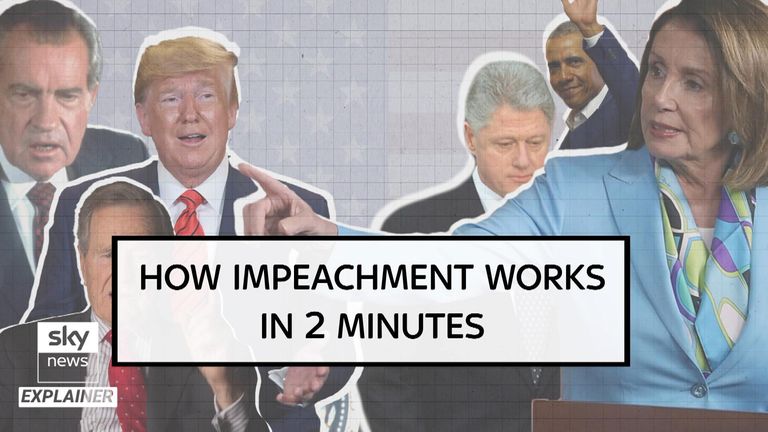 They voted against compelling Mr Bolton and acting White House chief of staff Mick Mulvaney – both with front-row seats to the president's actions – to give evidence at the historic trial.
By the same 53-47 party-line, the Republicans banded together to adopt their rules governing the proceedings, including delaying a debate over whether to call witnesses until the middle of the trial.
Senate Democratic leader Chuck Schumer accused Republican senators of "enabling a cover-up".
The president, who is 4,000 miles away from Washington in Davos, Switzerland, is charged with abuse of power and obstruction of Congress after investigations by the lower House of Representatives, which the Democrats control.
Mr Trump is accused of freezing Congress-approved aid to pressure Ukraine to investigate former Democratic Vice President Joe Biden, a political rival, and impeding the inquiry into the matter.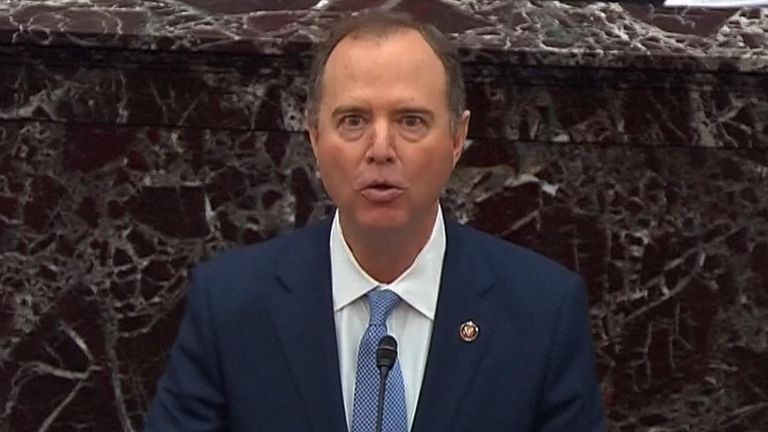 Adam Schiff, a California Democrat, leading the prosecution, said America's founders had added the remedy of impeachment in the US constitution with "precisely this type of conduct in mind – conduct that abuses the power of office for a personal benefit, that undermines our national security, and that invites foreign interference in the democratic process of an election".
But White House Counsel Pat Cipollone, the president's lead lawyer, said the charges against Mr Trump were "ridiculous", insisting the president had done "absolutely nothing wrong".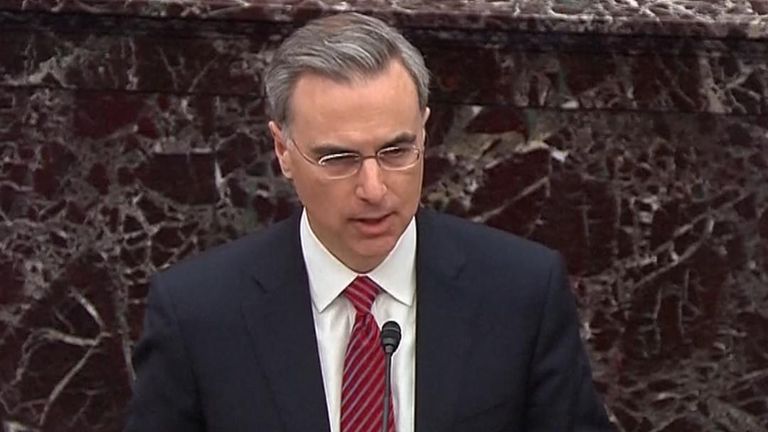 Mr Bolton, a foreign policy hawk, was sacked by Mr Trump in September with the pair having significant disagreements on Iran, Afghanistan and other global challenges.
Earlier this year, he issued a statement on Mr Trump's impeachment, saying that if he was compelled to, he would give evidence at the trial.
Listen to Divided States on Apple podcasts, Google Podcasts, Spotify, and Spreaker
"If the Senate issues a subpoena for my testimony, I am prepared to testify," he wrote.
The final impeachment vote in the Senate, which will decide whether Mr Trump is guilty, is expected to be along party lines and it is therefore unlikely the president will be removed from office.
Flamur Beqiri murder: Man arrested in Denmark over shooting of suspected London gangster | UK News
A man has been arrested in Denmark over the Christmas Eve murder of a suspected gangster in front of his wife and child in south London.
The 22-year-old was arrested on suspicion of murder on Monday night under a European Arrest Warrant at Copenhagen Airport at the request of Scotland Yard after arriving on a flight from Thailand.
The suspect remains in custody in Denmark pending extradition proceedings back to the UK.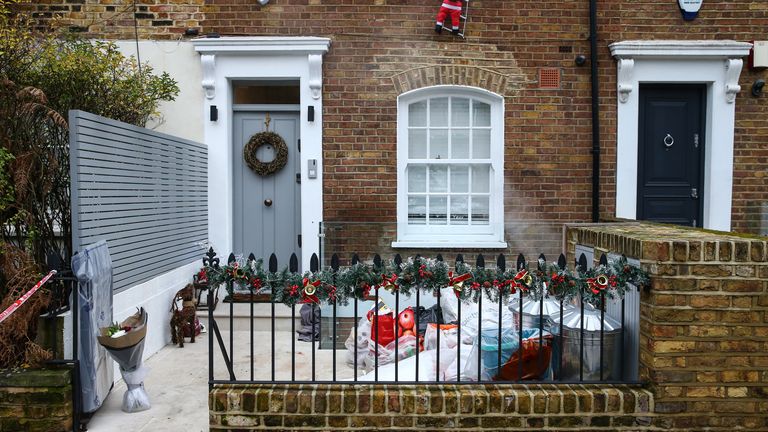 He is accused of shooting Swedish national Flamur Beqiri, who police believe may have had criminal links in Sweden and was killed in a targeted attack.
The 36-year-old was shot multiple times by a lone suspect on his doorstep as he returned to his Battersea home with his family at around 9pm on 24 December.
The killer fled the scene on foot.
A neighbour heard the gun shots and the screams of Mr Beqiri's wife and came out and saw the Swede lying in front of his doorway in a pool of blood.
According to reports, Mr Beqiri is the brother of former Real Housewives Of Cheshire star Misse Beqiri.
He met his wife at his sister's wedding, and reportedly ran a record company in London.