Amanda Knox has broken down in tears on her first return to Italy since her acquittal in the murder of her flatmate Meredith Kercher.
Ms Knox, 31, recalled her four years in jail after she was arrested in 2007 for the murder of British exchange student Ms Kercher in the house they rented in Perugia.
She became the focus of a sensational murder case, where she was depicted as an angel-faced man-eater dubbed Foxy Knoxy, while many in her native America defended her as an innocent victim caught in a judicial nightmare abroad.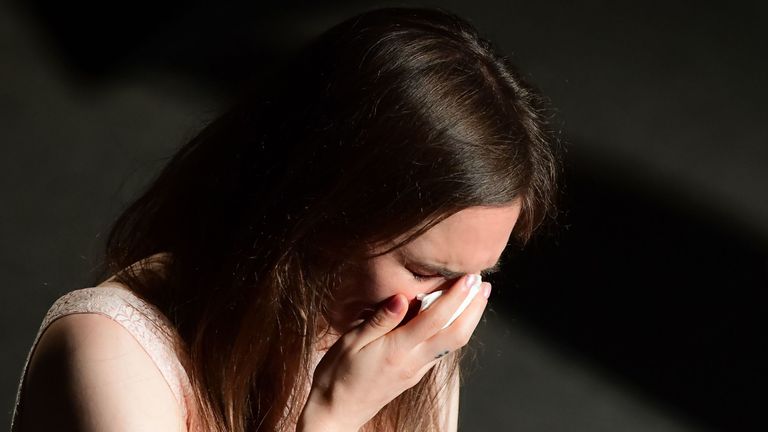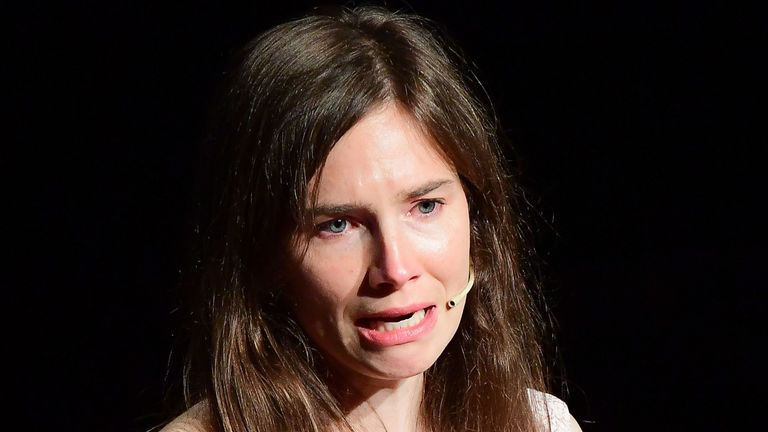 Ms Kercher, a student from Surrey, was found semi-naked on 1 November 2007 in a pool of blood, her throat cut.
Ms Knox, who was initially convicted of the murder before being cleared on appeal, said she felt fearful upon her return to Italy.
"I'm afraid of being harassed, mocked, framed, I'm afraid that new accusations will be levied against me just because I'm here giving my version of events," she told a criminal justice conference in Modena, northern Italy.
In an emotional speech in which she cried at one point, and at several others struggled to fight back tears, she launched a stinging attack on the media, which she said had failed to probe the authorities over an arrest she said was based on no evidence.
"It was impossible for me to have a fair trial," she claimed, recalling how in the eyes of many she had become "the dirty, psychopathic, man-eating Foxy Knoxy".
"They convicted that doppelganger. That person was sentenced to 26 years in jail," she said.
"The verdict fell upon me like a crushing weight," she added.
"I could only suffer in silence from my prison cell".
Ms Knox said the media invented a "false and baseless story, which fuelled people's fantasies".
Prior to her arrival in Italy, she published an essay called Your Content, My Life, discussing her decision to accept an invitation from the Italy Innocence Project.
In it, she said that "while on trial for a murder I didn't commit, my prosecutor painted me as a sex-crazed femme fatale".
She added that the media "profited for years by sensationalising an already sensational and utterly unjustified story".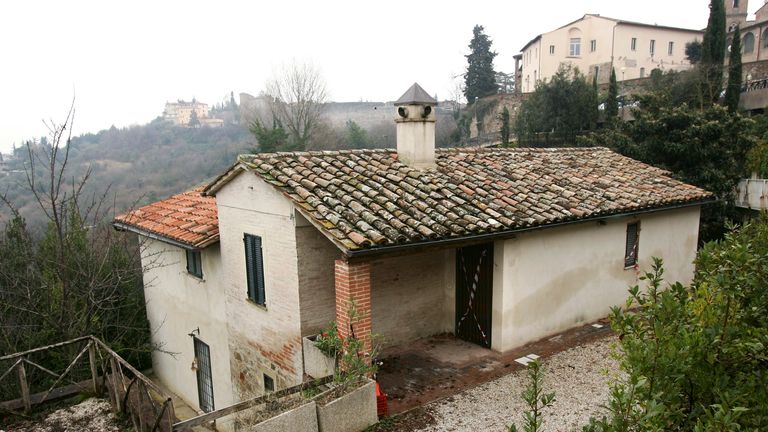 It was "on us to stop making and stop consuming such irresponsible media", she wrote.
Ms Knox and her former boyfriend, Raffaele Sollecito, were convicted of the 2007 murder of 21-year-old Ms Kercher in 2009.
The Briton was stabbed 47 times and her throat slashed at the flat she shared with Ms Knox.
The American spent four years in prison, before being cleared on appeal in 2011.
Italian courts overturned the acquittal in 2014, but Italy's highest court overturned the conviction definitively in 2015.
Judges ruled there had not been enough evidence to prove their wrongdoing beyond reasonable doubt, and said there were no "biological traces" firmly connecting them to the murder.
An immigrant from the Ivory Coast, Rudy Guede, is serving a 16-year jail sentence for the murder of Ms Kercher.
Prosecutors have maintained that the wounds sustained by Ms Kercher were inflicted by more than one person.
A conviction against Ms Knox for falsely accusing a bar owner in the case has been upheld.
North Korea claims to have carried out 'very important' test at missile site | World News

North Korea has reportedly carried out a "very important" test at its Sohae satellite launch site, a rocket testing ground that US officials once said the secretive country had promised to close.
North Korean state media called it a "successful test of great significance" but did not specify what was tested.
South Korea's joint chiefs of staff, which usually issues alerts if a missile is seen launching from North Korea, declined to comment.
Missile experts said it appeared likely the North Koreans had conducted a static test of a rocket engine, rather than a missile launch.
"If it is indeed a static engine test for a new solid or liquid fuel missile, it is yet another loud signal that the door for diplomacy is quickly slamming, if it isn't already," said Vipin Narang, a nuclear affairs expert at the Massachusetts Institute of Technology.
"This could be a very credible signal of what might await the world after the New Year."
Tensions have risen ahead of a year-end deadline set by North Korea, which has called on the US to change its policy of insisting on Pyongyang's unilateral denuclearisation and demanded relief from punishing sanctions.
On Saturday, North Korea's ambassador to the United Nations said denuclearisation was now off the negotiating table with the US and lengthy talks with Washington are not needed.
"The results of the recent important test will have an important effect on changing the strategic position of the DPRK (Democratic People's Republic of Korea) once again in the near future," North Korean state media reported.
Fire at New Delhi factory kills at least 32 people | World News

At least 32 people have died in India's capital New Delhi after a fire swept through a factory where workers were sleeping, government officials have said.
"Till now we have rescued more than 50 people, most of them were affected due to smoke," an official with Delhi Fire Service said.
The six-storey factory was operating in a congested residential area.
"Have instructed concerned authorities to provide all possible assistance on urgent basis," Amit Shah, India's home minister, said in a tweet.
More to follow…
<a href='https://news.sky.com/story/sky-views-brexit-obsessed-uk-risks-being-forgotten-by-rest-of-world-11881078' target='_blank'>Brexit-obsessed UK risks being forgotten by rest of world</a>


<a href='https://news.sky.com/story/sky-views-brexit-obsessed-uk-risks-being-forgotten-by-rest-of-world-11881078' target='_blank'>Brexit-obsessed UK risks being forgotten by rest of world</a>

Source link