Ousted Egyptian president Mohammed Morsi has died after collapsing in court, according to state television.
The 67-year-old rose to power as the leader of the now-banned Muslim Brotherhood group, before becoming Egypt's first democratically elected president in July 2012.
He was ousted just a year later in a military coup that followed huge anti-government protests across the North African nation.
More to follow…
Germany expels Russian diplomats amid 'link' to violent daylight killing | World News
Germany has expelled two Russian diplomats amid suspicions that Moscow was involved in the daylight killing of a Georgian national in Berlin.
Zelimkhan Khangoshvili, 40, was shot twice in the head from behind by a cyclist in a park in the summer.
Russia's foreign ministry has described the expulsions as "unfriendly and unfounded".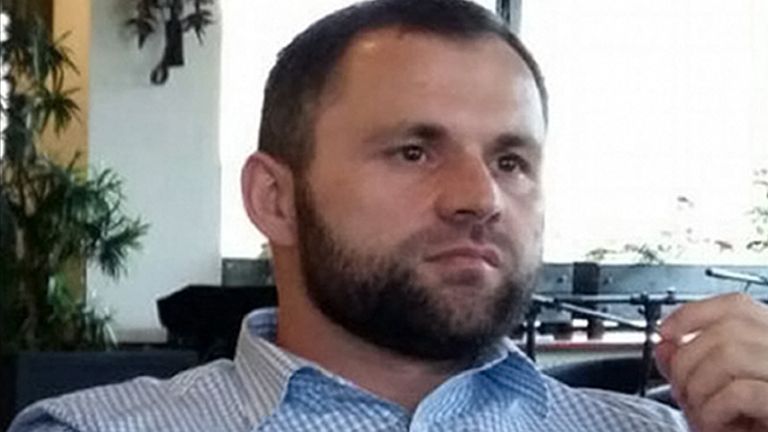 Germany has opened a formal investigation into suspicions Russia was responsible – allegations that Moscow has firmly denied.
Kremlin spokesman Dmitry Peskov said: "I don't think there are serious suspicions (of involvement by the Russian authorities) and there cannot be any. What relation to the Russian authorities (does this have)?
"This is absolutely groundless speculation. This topic is being somehow whipped up by German media, but this does not mean that this is how things are."
A German legal source told the Reuters news agency: "We have evidence that a foreign intelligence agency was behind it and therefore the case is going to be taken over by the federal prosecutor this week."
Officials at Germany's foreign ministry said the diplomatic expulsions were in response to Russia's lack of co-operation during its investigation.
"Russian authorities, despite repeated, high-level and insistent demands, did not participate enough in the investigation," it said in a statement.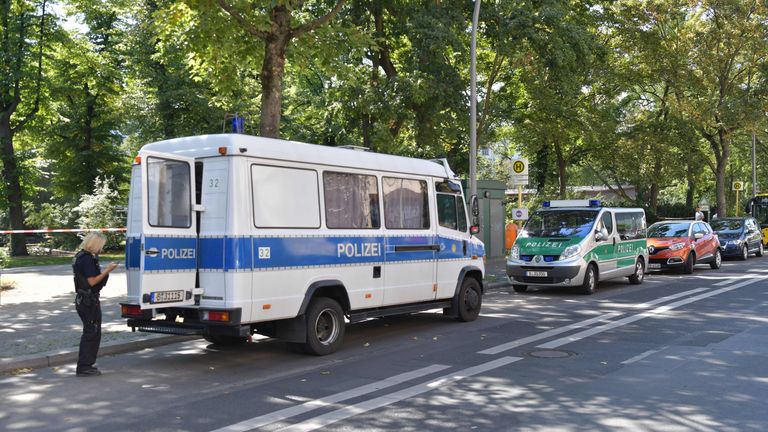 The suspected assassin was caught as he tried to dispose of the murder weapon in the nearby Spree River, along with a bike he had been riding.
According to a report by Der Spiegel, he entered the country on a Russian passport issued in the name of Vadim Sokolov, but that is not his real identity.
The German news magazine reported that his passport number links him to Russian security services.
Investigative website Bellingcat reports that Mr Sokolov does not exist, and the suspect could not have been issued with a valid passport without the direct involvement of the Russian state.
The victim had previously fought alongside anti-Moscow separatists in Russia's autonomous region of Chechnya.
German media have compared the attack to the attempted murder of former Russian double agent Sergei Skripal and his daughter Yulia, who were poisoned by novichok in March 2018.
Cha In-ha: K-pop celebrity found dead at home in Seoul – the third in two months | Ents & Arts News
A South Korean pop star and actor has been found dead at his home in Seoul – the third K-pop celebrity to die in less than two months.
Cha In-ha was a member of the boy band Surprise U and also starred in new romantic comedy series Love With Flaws.
The 27-year-old entertainer, whose real name is Lee Jae-ho, was found by his manager, according to the Korean Daily newspaper Hankook Ilbo.
South Korean talent agency Fantagio confirmed his death in a statement, saying it was "filled with grief at this news that is still hard to believe".
The statement added: "We earnestly ask for rumours to not be spread and for speculative reports to not be released in order for his family, who is experiencing greater sadness more than anyone due to the sudden sad news, to send him away peacefully.
"As wished by his family, the funeral will be held privately. We express deep mourning for his passing."
Police said the singer's body was found on Tuesday, and the cause of death was not immediately known.
In an Instagram post the day before, he had told fans to take care in the cold winter.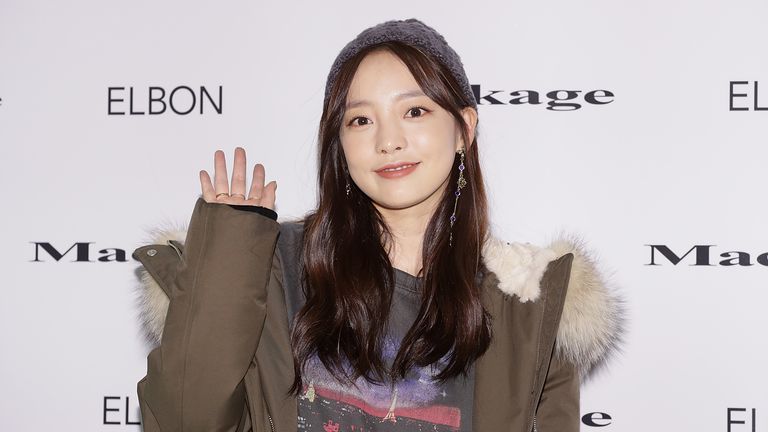 His death comes after K-pop singer Goo Hara was found dead at her home last month.
The 28-year-old was discovered by a friend in the Gangnam region of Korea's capital.
It has been reported that she was previously found unconscious at her home in May after she made an attempt to take her own life.
She had appealed to fans on social media for positivity after saying she was finding it difficult to overcome depression.
Hara had been subjected to personal attacks on social media after a public dispute with a former partner whom she claimed was threatening to leak a sex tape, while he alleged she had assaulted him.
In October, fellow K-Pop star Sulli, one of Hara's friends, was also found dead at her home in Seoul.
The 25-year-old had spoken out against cyber bullying.
She was also known as an outspoken feminist in South Korea – a rarity among women performers in the relatively conservative country.
Anyone feeling emotionally distressed or suicidal can call Samaritans for help on 116 123 or email jo@samaritans.org in the UK. In the US, call the Samaritans branch in your area or 1 (800) 273-TALK
NATO summit: Justin Trudeau and Emmanuel Macron appear to gossip about Trump | World News
It would seem not even world leaders are averse to a bit of playground-style gossip about their colleagues.
The ongoing NATO summit in London has been notable for a few frosty meetings between the prime ministers and presidents who have gathered, notably between Donald Trump and French counterpart Emmanuel Macron.
Now Mr Macron, who riled Mr Trump by describing NATO as suffering from strategic "brain death", appears to have been caught on camera gossiping about an unnamed associate with Canadian Prime Minister Justin Trudeau.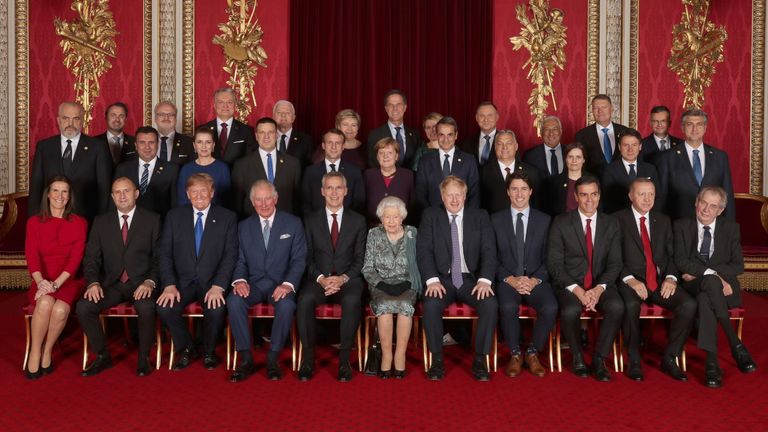 During footage from a reception at Buckingham Palace, the pair are seen chatting with Boris Johnson and the Dutch prime minister Mark Rutte and can be heard joking about a "40 minute press conference" that had run late.
When Mr Johnson asks Mr Macron "is that why you were late?", Mr Trudeau replies "he's late because he takes a 40 minute press conference off the top" – seemingly a reference to the Macron-Trump meeting earlier in the day.
Princess Anne is also seen on the fringes of the conversation, which appeared to show Mr Trudeau making another cheeky remark about the press conference.
He tells his fellow leaders: "You just watched his team's jaws drop to the floor."
Mr Trump certainly made his presence felt in London during several media briefings on Tuesday, not just in his tense appearance alongside Mr Macron
The US president used a press conference with NATO Secretary-General Jens Stoltenberg to say he would not be offering any comment on the UK general election – only to then immediately do just that.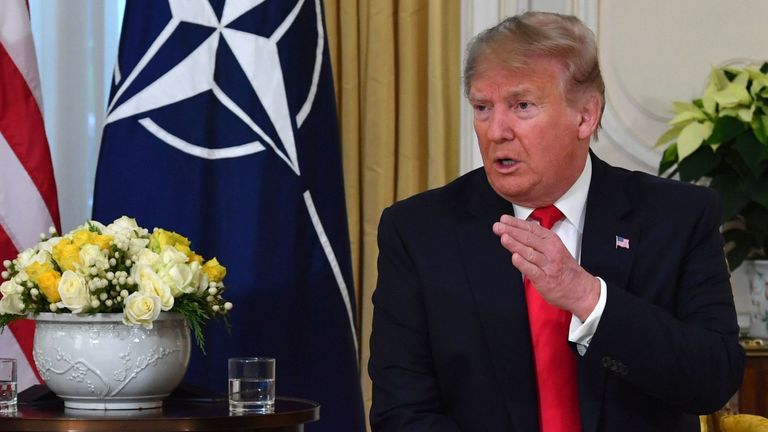 Mr Trump said: "I'll stay out of the election. I'm a fan of Brexit, I called it. I was here, they asked if it was going to happen and I said yes and they smiled, it was just my opinion.
"I'll stay out of it, but Boris is very capable and I think he will do a good job."
Mr Trump and his fellow leaders capped off the day by marking the 70th anniversary of NATO at Buckingham Palace, where they posed for a traditional group photo alongside the Queen.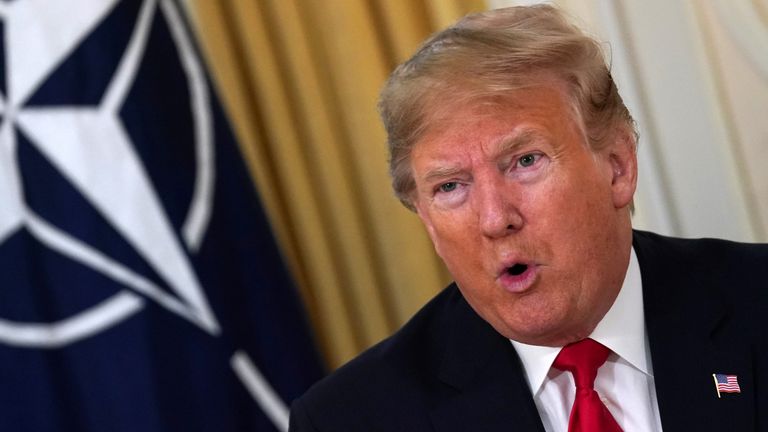 On Wednesday, Mr Johnson will address leaders from all 29 member states at The Grove hotel in Hertfordshire.
The prime minister will attempt to bring harmony to the top of the alliance by echoing a famous phrase from the classic French adventure story The Three Musketeers, reminding colleagues that it is "one for all, and all for one" in the quest to keep their people safe.
The meeting is expected to consider new threats, including in the areas of cyber and space, after NATO last month declared space one of its operational domains alongside air, land, sea and cyber.