At least 33 people have been killed in two crashes in Pakistan, with dozens more injured.
A passenger train rammed into a stationary freight train at Walhar Railway Station in Rahim Yar Khan, in the eastern Punjab province, killing at least 20 people and injuring 78 others.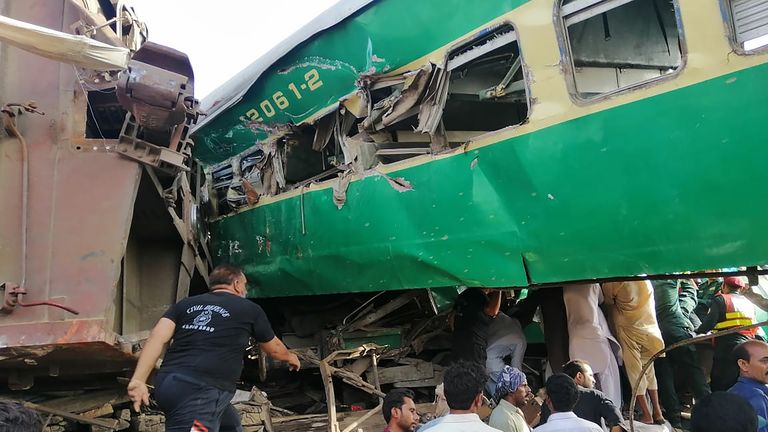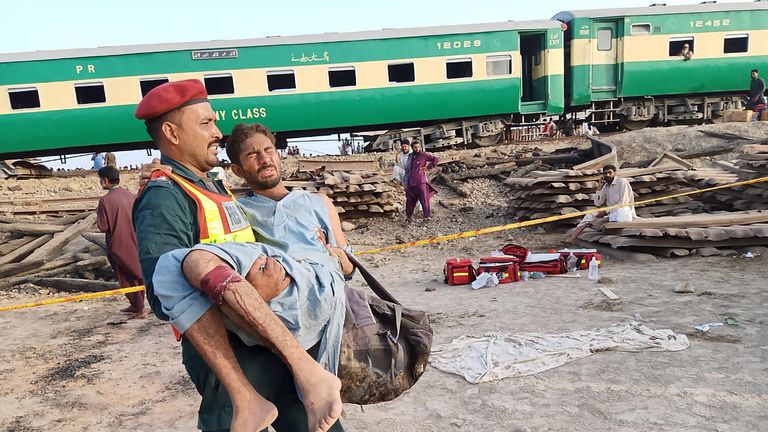 Local media is reporting that 13 people were also killed and 34 injured when a passenger bus crashed in Hasanabdal.
The bus was travelling to the eastern city of Lahore from the northwestern region of Swat and crashed on a motorway.
Survivors told reporters the bus was speeding on a wet and slippery road when it skidded and fell into a gorge.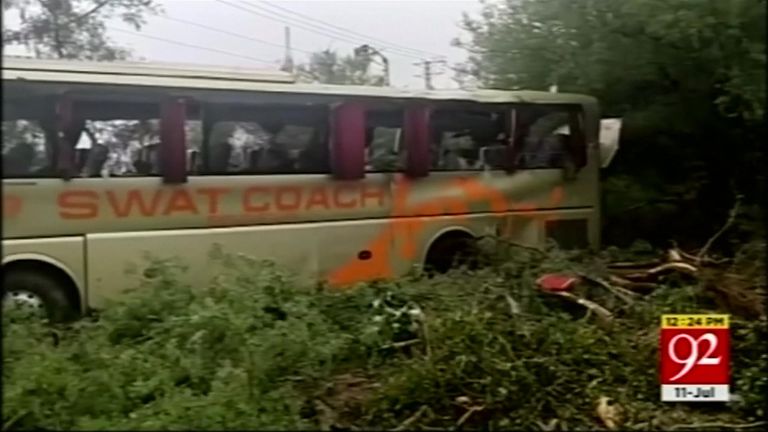 The injured have been taken to hospital in Hasanabdal and Taxila by police and rescue teams. Officers said the number of dead may rise as five people were in a critical condition.
Hospitals declared an emergency after the train crash, according to Jamil Ahmed, an official in the provincial government.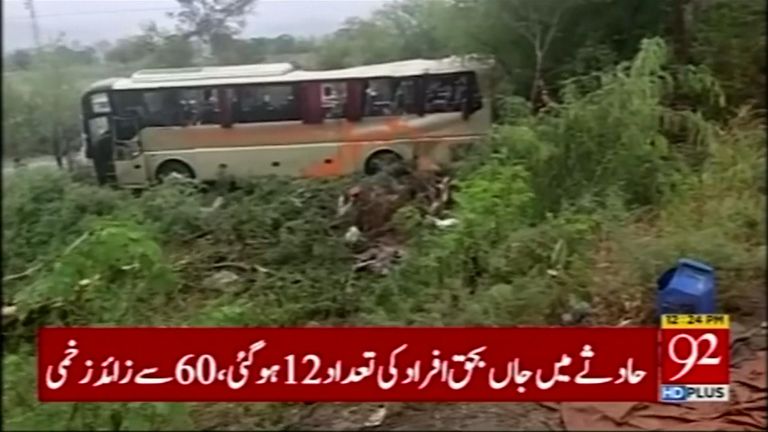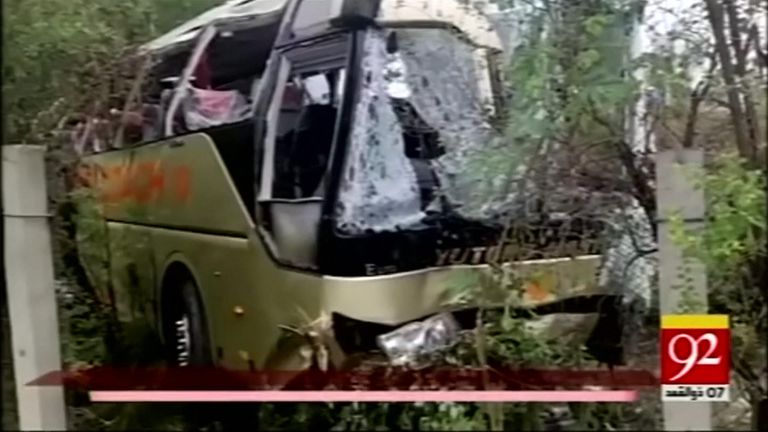 Prime Minister Imran Khan said he was "saddened" by the news and ordered authorities to provide the best possible medical care to the victims.
He ordered railways minister Sheikh Rashid Ahmad to "take emergency steps to counter decades of neglect of railway infrastructure" and ensure safety standards.
Pakistan's army is also helping with the rescue efforts in the train crash.
Train accidents are common in Pakistan because of poor railway infrastructure and negligence by authorities, while roads and vehicles are also poorly maintained.
Ryanair (just) sees off pay revolt over O'Leary's £90m bonus | Business News
Ryanair has seen off an investor revolt over pay plans that could earn its chief executive Michael O'Leary £90m in bonuses.
The no-frills carrier was warned ahead of its annual general meeting in Ireland that it faced significant opposition to its pay report, which was eventually passed by just 50.5% of the vote.
Shareholders have been left angered on several fronts, including the fact they have seen no dividend payments since 2016 as the company grew to become Europe's largest airline by passenger numbers.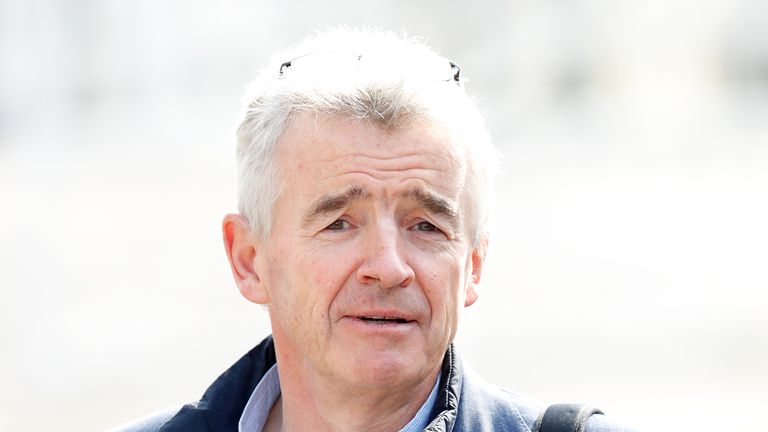 Its share price this month has been trading at lows not seen since 2014 as it battles continued industrial unrest and the fallout from delays to the delivery of Boeing 737 MAX aircraft, which has forced it to curtail its ambitions and cut services.
Ryanair has signalled it will be seeking compensation from the US aircraft manufacturer after the entire fleet was grounded when a second deadly crash forced Boeing to upgrade crucial flight software and make further improvements.
A total of 189 people were killed on an Indonesian Lion Air flight last October before 157 died aboard an Ethiopian Airlines flight in March.
There is still no word on when the planes will be cleared to fly again, allowing the commencement of deliveries to Ryanair.
Mr O'Leary, the Irish Independent reported, told the general meeting that the more efficient aircraft was "critical" for the company and it represented the company's biggest operational challenge.
The headwinds for Ryanair over the new aircraft delays coincide with a period of wider turbulence for the industry – as stiff competition has brought down fares at a time of higher fuel bills – culminating in some rivals, including WOW, going to the wall.
All resolutions passed at the meeting despite opposition to the re-election of some directors.
A Ryanair spokesman said: "Ryanair is, and will continue, to consult with its shareholders and we will report back to them over the coming year on how the board will adapt its decision-making to reflect their advice and input on all these topics."
Pilot caught on high-voltage power line after fighter jet crash


A pilot is stuck on a high-voltage electricity line in western France after a Belgian fighter jet crashed.

Source link
School kids suing US government over climate change | US News
In the beautiful state of Oregon an almighty legal row with international implications is unfolding.
That's because four years ago a group of 21 children and young people decided to sue the US government over climate change.
When the lawsuit was first lodged in a federal court in Eugene, no one thought it would get very far.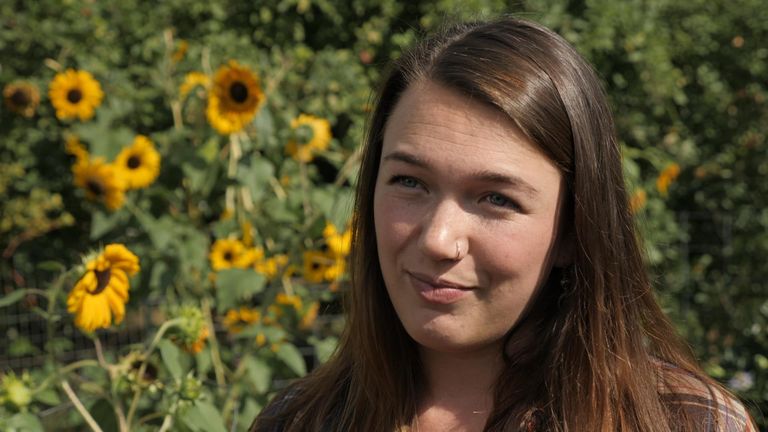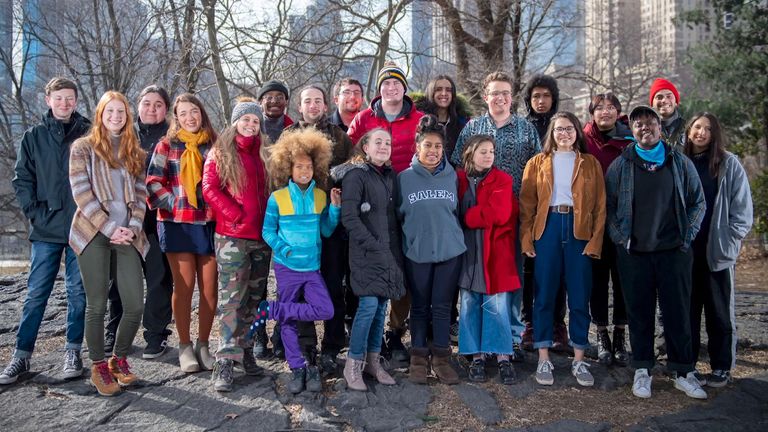 But against all the odds, both the Obama and Trump administrations have tried and failed to get it thrown out.
Now the case is at a critical juncture, with an appeals court due to make a decision about whether or not it can proceed to trial.
The lawsuit has become known as Juliana versus The United States, after Kelsey Juliana, the lead plaintiff.
She said: "When I first got involved in climate litigation I was 14 years old and I didn't even know what a plaintiff was!"
But she finds herself as the face of a case that could decide whether or not there is a constitutional right to a safe and stable climate.
Ms Juliana said: "We want this right established because we as young people have been and are still feeling the effects of climate destabilisation in our daily lives, in our homes and in our prospects of a future and a stable reliable future.
"We want our government to act on the most pressing issue of our time, we do not want money."
She says her generation feels let down by politicians.
"I feel extreme disappointment.
"Because growing up, you're told that adults are supposed to protect children, adults are supposed to look out for children, adults are supposed to have your best interests at mind.
"They are supposed to create healthy systems and raise healthy children.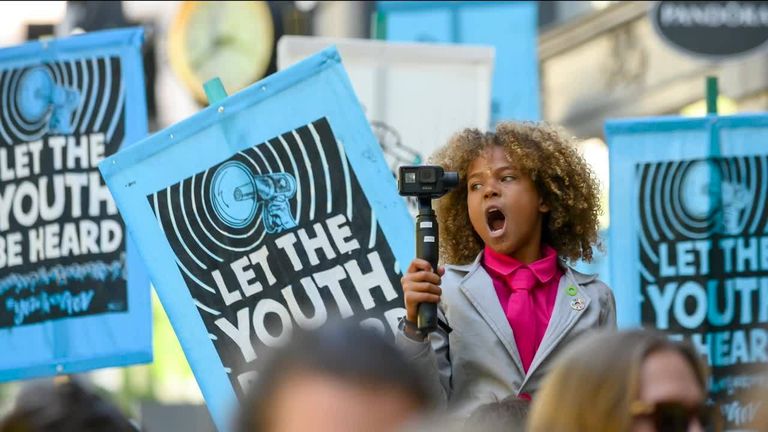 "And the government has neglected children and all future generations to such a high degree that it is beyond anger and it is just extreme disappointment."
On Jacob Lebel's family farm in the hills outside Eugene, he is already seeing the effects of our warming planet.
He said: "What we can see now is insect outbreaks and trees dying in vast numbers – about three quarters of the forest – and we're wondering, 'What is this going to look like?'
"The whole idea of this case is that the United States government has known about climate change and what burning fossil fuel does to our planet, and it has known about the best science for nearly 60 years.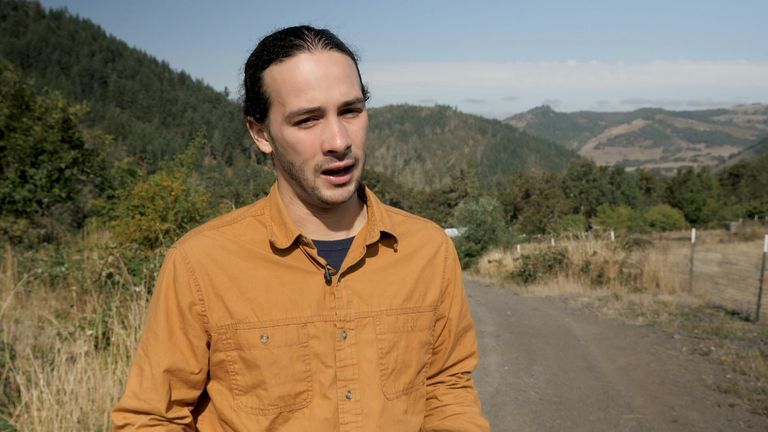 "And they've continued to support, subsidise and perpetuate a fossil fuel national energy system.
"This is a direct attack on the lives of the youngest and most vulnerable citizens of this country."
If their case is successful and the court decides that the government has violated its citizens' rights to a safe and stable climate, then it can insist that lawmakers come up with a science-backed policy to better tackle the climate crisis.
America is already one of the world's biggest polluters but this would be quite a change for the Trump administration, which is pulling out of the Paris climate accord and is actively promoting the fossil fuel industry.
The Department of Justice has argued that the case is unconstitutional, and that a single court in Oregon should not be able to direct a nation's climate and energy policy.
But Julia Olson, the lead lawyer for the plaintiffs, is hoping that Juliana versus The United States could change the course of American history.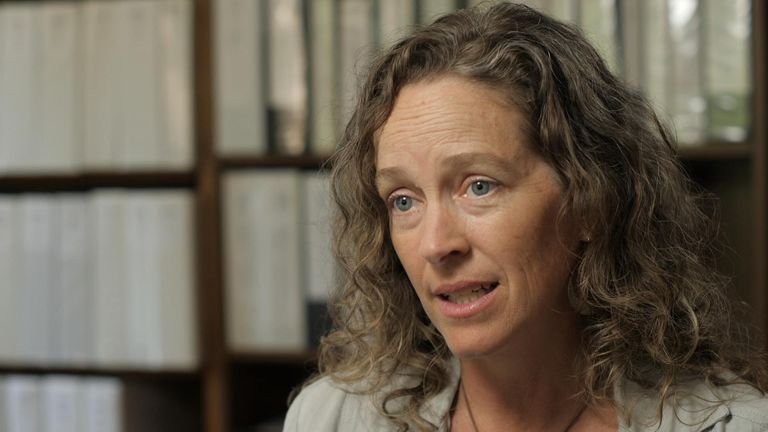 She said: "That's the aim of this case, to get a decision like the decision that ended segregation in this country.
"We needed that Supreme Court decision at that time and we need the court to weigh in on this issue of climate destruction that our government is sanctioning.
"Young people can see clearly in ways that sometimes adults are blinded. They are closer to truth and fairness and justice and they have so much at stake.
"They are asking for more adults to stand with them and to lead with them and to use their abilities and their power to change the way we are powering our world.
"And they deserve that, and every adult who can should be standing with them."