Former England captain Andrew Strauss thinks England's momentum will help carry them to victory over New Zealand in the World Cup final.
Watching England attempt to win their first World Cup at Lord's will be particularly emotional for Strauss, who lost his wife Ruth to cancer just before the new year.
He quit his role as the ECB's director of cricket to care for their two boys but was a key architect of the team's rise to prominence in one-day cricket.
He was behind the decision to back Eoin Morgan as captain and believes England can justify their favouritism as they feature in a World Cup final for the first time since 1992.
"Anyone who gets to the World Cup final, you want go that last step don't you and especially at home," Strauss told Sky News.
"It's such an enticing prospect – Eoin Morgan lifting the World Cup at Lord's. That's the sort of thing that dreams are made of and it's the sort of thing that people will remember for a lifetime, certainly the players will. So they'll be going there thinking second place is not an option."
Strauss is a part of Sky Sports' presentation team and welcomed the broadcaster's decision to make the final available on free-to-air TV through a partnership with Channel 4.
He said: "I think that's a great decision from Sky. I think as many people as possible will be tuning in to watch that.
"This is a showcase event, not just for this England team but for the game of cricket.
"It's a World Cup on home soil, that doesn't happen very often.
"And England getting into the World Cup final certainly doesn't happen very often so the double whammy is there. We want everyone tuning in."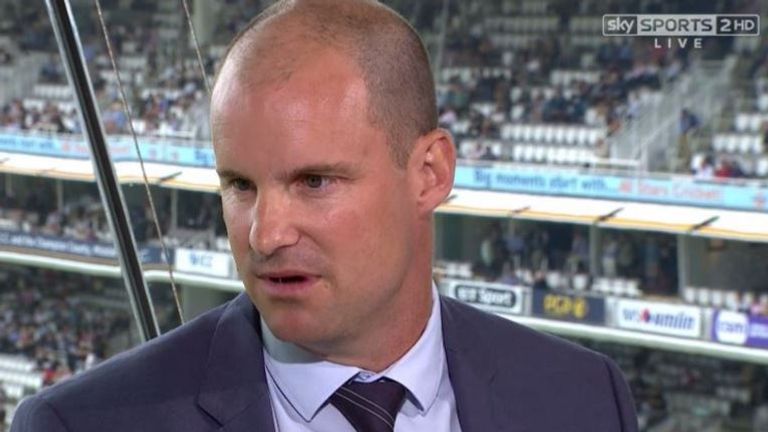 Captain Eoin Morgan's calm leadership has been cited as one of the reasons England were able to bounce back from defeats to Pakistan, Australia and Sri Lanka in the group stages to beat Australia with a totally dominant semi-final performance. He was typically collected in his pre-match press conference.
"I haven't allowed myself to think about lifting up the trophy because cricket and sport generally is very fickle. If you ever get ahead of it, it always seems to bite you in the backside, so I haven't done that," Morgan said.
"For us to win it around the country, it would be awesome and great for the game, quite iconic in young kids' memory, particularly if we manage to lift the trophy. It would be awesome."
The Irishman is being cheered on at Rush cricket club, 15 miles north of Dublin, where he first started playing.
As a six-year-old he once featured in a senior match there. His childhood coach Matt Sheridan said: "He really stood out as a kid, he would always be here together with his family practising.
"He was the captain of his age group team and led the under-11's to a championship victory. He was such a natural talent so we would just stand back and watch."
New Zealand have surprised many by reaching a second consecutive World Cup final, shocking India in the semi-final at Old Trafford.
They are the smallest test cricket playing nation in the tournament by population but in captain Kane Williamson have one of the most talented batsmen in the world.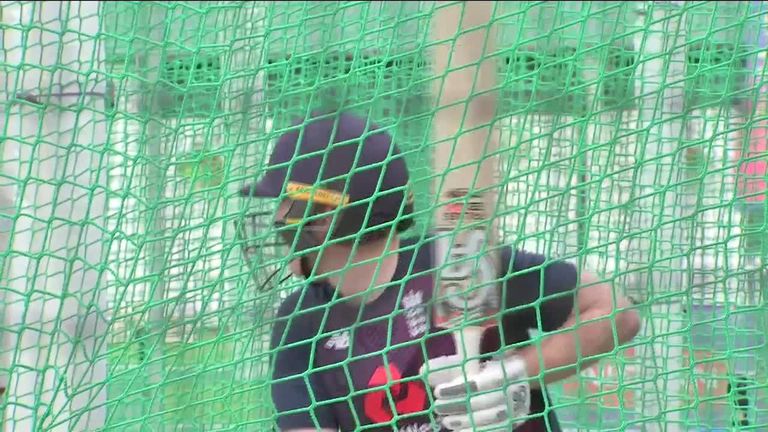 Strauss said: "New Zealand are very resourceful, they are a team that is often underrated, people don't really think that they're going to be at the knockout stages of a world cup and yet they're always there.
"I think they're there because they've got a good team from 1-11, they don't tend to rely on one or two players but also I think they're quite smart and they will do things out of the box and they will surprise people, they're not afraid to take the odd risk, certainly from a tactical point of view.
"So England need to expect a few surprises but England beat them very comfortably in the group games, they'll take confidence from that."
US Space Force mocked over new camouflage uniform | US News

The US Space Force has been mocked after proudly unveiling its new uniforms – featuring full woodland camouflage.
It posted an image of the gear on Twitter saying: "Space Force propels the @DeptofDefence into a new era dedicated to protecting US and national interests and security in space."
However, the reaction to the new outfit has been less than complimentary – with most pointing out the design will not help troops blend in during space missions.
I know this is hard to understand, but on the left there is a picture of camouflage and on the right there is a picture of space. Study these carefully until you can see the difference. pic.twitter.com/7HhAeHRyrm

— JRehling (@JRehling) January 18, 2020
One person tweeted: "How many trees are you expecting to find in space?"
Another pointed out: "Space is black… I feel like this is an important distinction when designing a uniform."
One Twitter critic suggested the president could learn a few things from Star Wars, pointing out: "The only explanation I have is that The #SpaceForce will be invading the forest moon of Endor.
My dog is better camouflaged for space than whatever that is. If you're looking to save the tax payers money this was only $3 in Walmart's infants section. pic.twitter.com/MYPec5hMUC

— Jackie D. (@brewsandbats) January 18, 2020
"I doubt the US has learned that an occupying military has little chance of conquering the Ewoks."
Following the vitriol directed at it, the United States Space Force posted a further statement, adding: "USSF is utilizing current Army/Air Force uniforms, saving costs of designing/producing a new one."
Donald Trump launched the force last month, claiming "space is the world's new war-fighting domain" as he signed off the $1.4trn (£1.08trn) National Defence Authorisation Act.
It is part of a package that also provides money for a US-Mexico border wall.
40-stone Islamic State leader Abu Abdul Bari arrested in Iraq and taken away in truck because he was too heavy for car | World News

A 40-stone Islamic State terrorist has been arrested in Iraq by a SWAT team, security officials have said.
Abu Abdul Bari, also known as Shifa al-Nima, was taken away on the back of a truck after his arrest in Mosul as the extremist, who weighs an estimated 40-stone (254kg), could not be transported in a car.
Pictures of Bari, who Iraqi police consider to be one of IS's senior figures, on the vehicle wedged against a mounted machine gun have appeared online. He is also pictured at home.
It is unclear how he was removed from his hiding place.
Bari is an IS mufti, or expert in religious law, who issued fatwas that led to the deaths of scholars and clerics who refused to pledge allegiance to the terrorist group when it occupied the city, officials said.
During the group's self-styled caliphate in 2014, he ordered the destruction of a mosque built at the site believed to be the burial place of the biblical prophet Jonah, who once had a notable encounter with a whale.
The Iraqi government's security services announced the arrest in a statement, is has been reported.
The statement said the preacher, considered one of the top leaders of "IS gangs", was known for "provocative speeches against the security forces", the independent US military news outlet Stars and Stripes added.
Maajid Nawaz, founder of the London-based anti-extremism think Quilliam, said on Facebook that Bari "had to be taken by police in the back of a pick-up truck".
Australia wildfires: Floods follows flames as warnings put in place | World News
After devastating bushfires across Australia the country is now facing a new threat – flooding.
Heavy rain and thunderstorms have hit parts of Australia's East coast – but downpours have brought relief and concern in equal measure.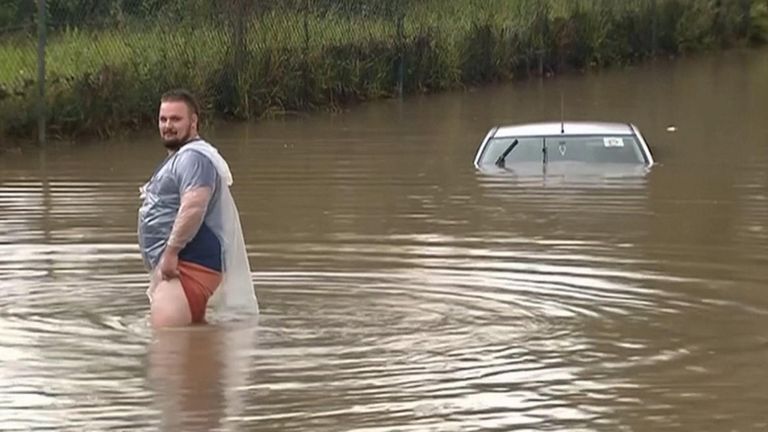 While they have put out some of the fires that have burning for months, they have also left the area vulnerable to flooding.
New South Wales and the Australian Capital Territory are both on flood watch, and flood warnings are in place for the Orara and Bellinger rivers on the north coast.
Severe thunderstorm warnings are in place in across parts of Queensland and the Northern Territory, with the Bureau of Meteorology warning of damaging wind and heavy rainfall.
A strong wind warning has been issued for the Byron, Illawarra and Batemans Coast regions.
Queensland Fire and Emergency Services have warned people not to attempt to get through the flood waters and to stay inside if at all possible.
They have also said people should avoid using the telephone during a thunderstorm.
Rain in the states of Victoria, New South Wales and Queensland have left some areas underwater and caused power cuts.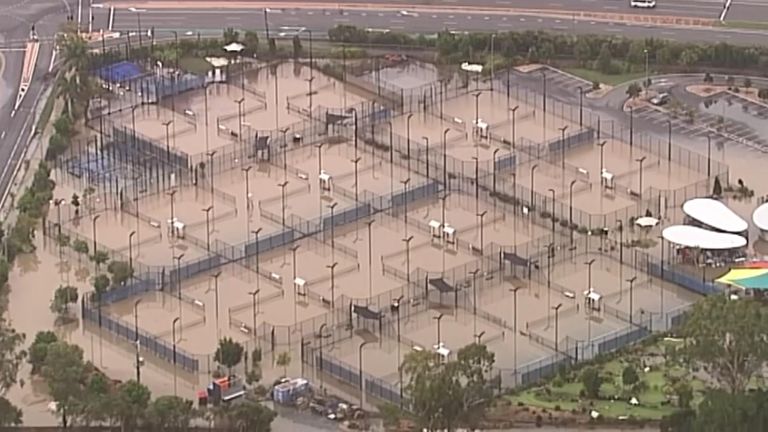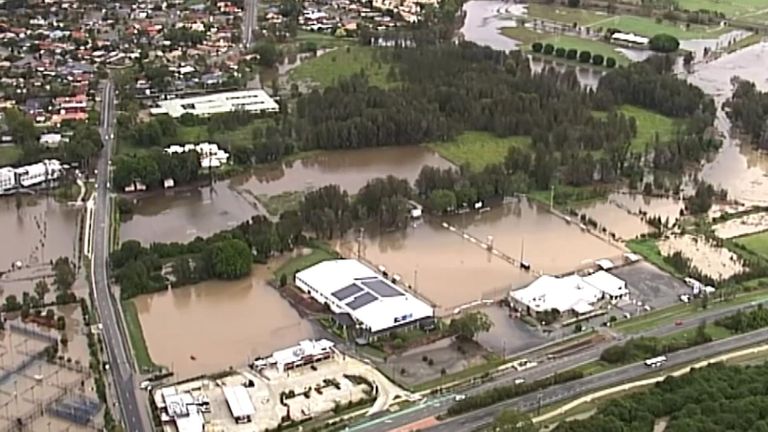 Up to 300mm of rain fell near the Gold Coast, closing major roads and local attractions.
Some areas saw triple the monthly rainfall in just one night, according to the weather bureau.
Brisbane resident Meg Fallon said: "It's just beautiful listening to [the rain] on the roof, it's just been so long since we've had it".
Meteorologists say the rains are a one in 100 year event.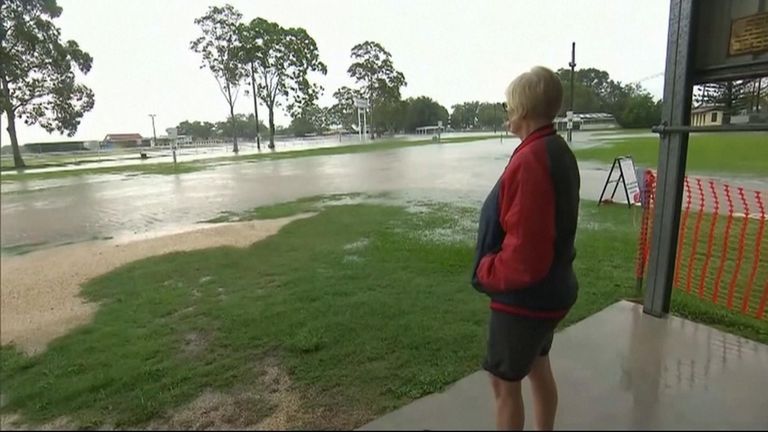 Australia's wildfires are an annual occurrence, but the 2019/20 season has been particularly severe.
At least 28 people have been killed and tens of thousands of people have been evacuated from their homes.
More than 104,000 sq km of land has been scorched – an area bigger than South Korea.
Firefighters are still tackling around 100 fires which are still burning three months on.
The Australian Open is due to kick off in Melbourne on Monday, but organisers have said play will have to be suspended if air pollution caused by smoke exceeds dangerous levels.