Former England captain Andrew Strauss thinks England's momentum will help carry them to victory over New Zealand in the World Cup final.
Watching England attempt to win their first World Cup at Lord's will be particularly emotional for Strauss, who lost his wife Ruth to cancer just before the new year.
He quit his role as the ECB's director of cricket to care for their two boys but was a key architect of the team's rise to prominence in one-day cricket.
He was behind the decision to back Eoin Morgan as captain and believes England can justify their favouritism as they feature in a World Cup final for the first time since 1992.
"Anyone who gets to the World Cup final, you want go that last step don't you and especially at home," Strauss told Sky News.
"It's such an enticing prospect – Eoin Morgan lifting the World Cup at Lord's. That's the sort of thing that dreams are made of and it's the sort of thing that people will remember for a lifetime, certainly the players will. So they'll be going there thinking second place is not an option."
Strauss is a part of Sky Sports' presentation team and welcomed the broadcaster's decision to make the final available on free-to-air TV through a partnership with Channel 4.
He said: "I think that's a great decision from Sky. I think as many people as possible will be tuning in to watch that.
"This is a showcase event, not just for this England team but for the game of cricket.
"It's a World Cup on home soil, that doesn't happen very often.
"And England getting into the World Cup final certainly doesn't happen very often so the double whammy is there. We want everyone tuning in."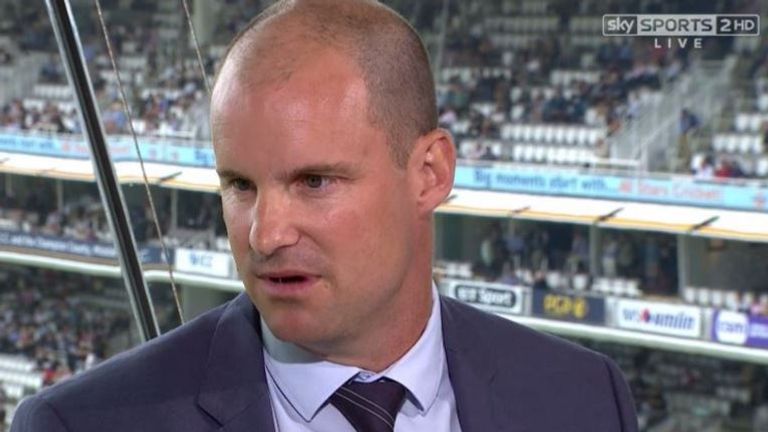 Captain Eoin Morgan's calm leadership has been cited as one of the reasons England were able to bounce back from defeats to Pakistan, Australia and Sri Lanka in the group stages to beat Australia with a totally dominant semi-final performance. He was typically collected in his pre-match press conference.
"I haven't allowed myself to think about lifting up the trophy because cricket and sport generally is very fickle. If you ever get ahead of it, it always seems to bite you in the backside, so I haven't done that," Morgan said.
"For us to win it around the country, it would be awesome and great for the game, quite iconic in young kids' memory, particularly if we manage to lift the trophy. It would be awesome."
The Irishman is being cheered on at Rush cricket club, 15 miles north of Dublin, where he first started playing.
As a six-year-old he once featured in a senior match there. His childhood coach Matt Sheridan said: "He really stood out as a kid, he would always be here together with his family practising.
"He was the captain of his age group team and led the under-11's to a championship victory. He was such a natural talent so we would just stand back and watch."
New Zealand have surprised many by reaching a second consecutive World Cup final, shocking India in the semi-final at Old Trafford.
They are the smallest test cricket playing nation in the tournament by population but in captain Kane Williamson have one of the most talented batsmen in the world.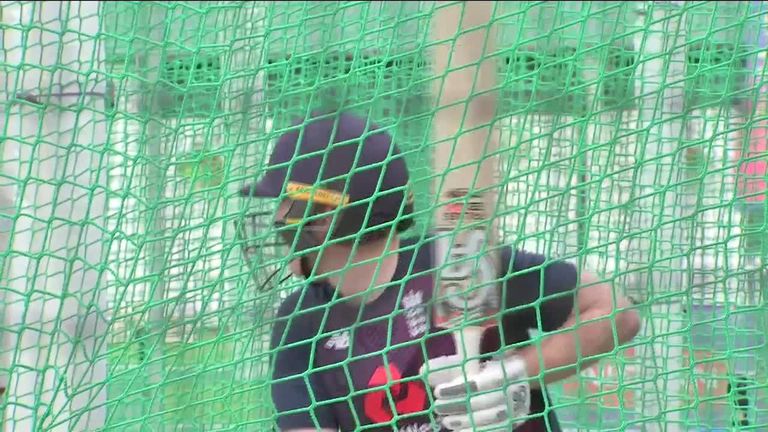 Strauss said: "New Zealand are very resourceful, they are a team that is often underrated, people don't really think that they're going to be at the knockout stages of a world cup and yet they're always there.
"I think they're there because they've got a good team from 1-11, they don't tend to rely on one or two players but also I think they're quite smart and they will do things out of the box and they will surprise people, they're not afraid to take the odd risk, certainly from a tactical point of view.
"So England need to expect a few surprises but England beat them very comfortably in the group games, they'll take confidence from that."
Protesters gather in Hong Kong for anti-government rally | World News

Tens of thousands of protesters have gathered in Hong Kong's Victoria Park ahead of a major anti-government rally.
The demonstration is being led by the Civil Human Rights Front, which organised marches in June that attracted a million people.
Hundreds of thousands of people are expected to attend on Sunday, and medical tents have been set up amid concerns about potential violence.
Many of those gathering are carrying umbrellas, which have become a symbol of the protests.
Organiser Bonnie Leung said the police would be to blame if chaos ensued.
She added that it was a "day of peace" and that "we hope we can show the world that Hong Kong people can be totally peaceful".
There was a brief stand-off on Saturday night between police and protesters outside a police station in the Mong Kok district. No tear gas was used but officers said they fired one baton round.
Initially, the demonstrations were over a now-suspended bill that would allow criminal suspects in Hong Kong to be extradited to mainland China.
But broader concerns about the erosion of freedoms under the "one country, two systems" formula – enacted after Britain handed Hong Kong back to China in 1997 – are now part of a series of concerns.
The protesters want democratic reforms and the city's Beijing-backed leader, Carrie Lam, to resign.
More follows…
Houston has a problem: NASA snubs city's bid to lead next moon mission | US News
It may have been one of the first words ever uttered on the moon, but Houston has been snubbed by NASA as the base of operations for the development of the next lunar lander.
Marshall Space Flight Center in Huntsville, Alabama, has been chosen to lead preparations for the planned expedition, beating out competition from Johnson Space Center in the Texan city.
The latter managed the iconic Apollo quest 50 years ago, and state congressmen hoped that legacy would see it chosen for the next mission, which is aiming to send a woman to the moon for the first time by 2024.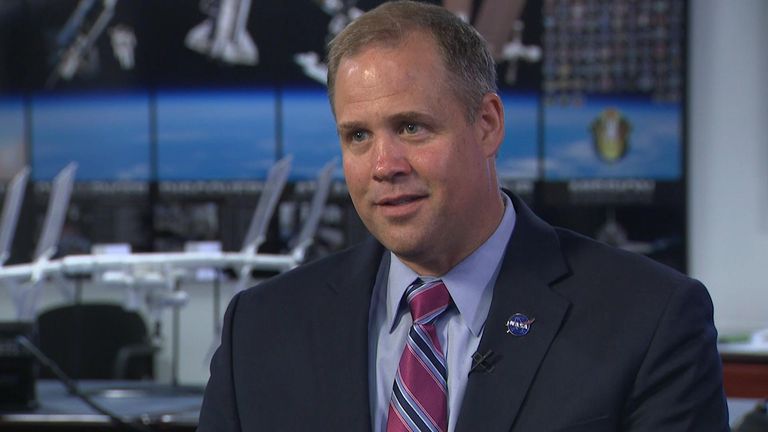 Republican senators Ted Cruz and John Cornyn and representative Brian Babin have asked NASA to reconsider its call to pick the so-called Rocket City in Alabama, although the site has long specialised in rocket propulsion.
NASA Saturn V moon rockets were developed there in the 1960s and it is also where a new mega-rocket dubbed the Space Launch System is being built.
Explaining the decision, NASA administrator Jim Bridenstine said: "I would argue that when it comes to propulsion, there is no place in the world that is more experienced and better than Marshall Space Flight Center.
"At the same time, it is absolutely true that when you think about the module where our astronauts will be, that cannot be done without the Johnson Space Center."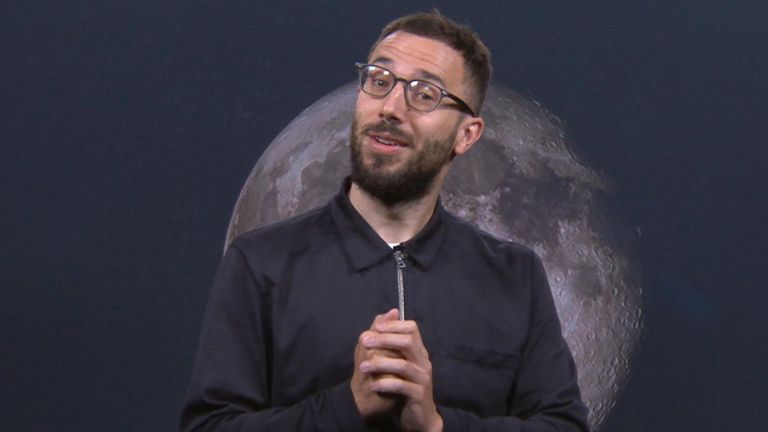 With Marshall being the main base of preparation for the highly-anticipated mission, more than a third of the 360 NASA personnel dedicated to it will be stationed there.
There will be 140 in Huntsville, 87 in Houston, and the rest elsewhere.
Former engineering manager Lisa Watson-Morgan will lead the programme from Marshall, and says her team will "bring their speed and our experience" to the project to meet the 2024 deadline set by the White House.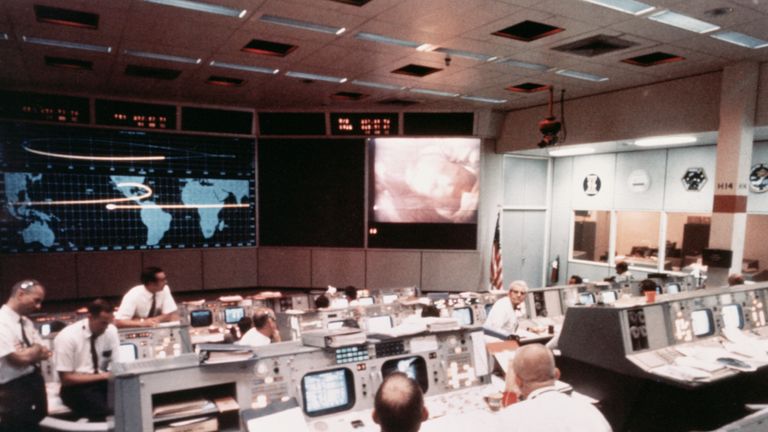 The programme has been named Artemis after the twin sister of Apollo in Greek mythology, who also happens to be the goddess of the moon.
NASA remains the only organisation in existence to ever land a man on the moon, and the Artemis mission is set to be the next occasion on which a human steps foot on the surface.
Billionaire SpaceX founder Elon Musk recently raised eyebrows by suggesting that his company could land on the moon even sooner, telling Time magazine he could do "in less than two years".
Dozens feared dead or injured in explosion at wedding hall in Kabul, Afghanistan | World News
Dozens of people are feared dead or injured after an explosion ripped through a wedding hall in the Afghan capital of Kabul.
The blast happened at the Dubai City venue in the west of the city, which is home to many members of the Shiite Hazara community, with hundreds thought to be inside.
Interior ministry spokesman Nusrat Rahimi did not provide an estimate on the number of casualties, but emergency services have said that at least 20 have been taken to hospital.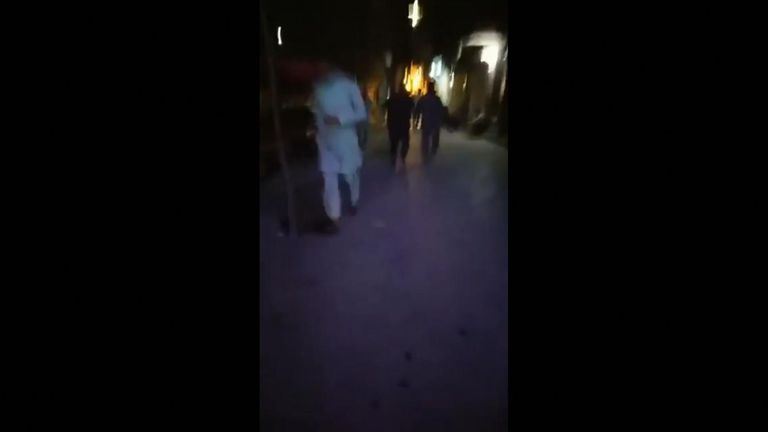 Sediq Seddiqi, spokesman for President Ashraf Ghani, said on Twitter: "Devastated by the news of a suicide attack inside a wedding hall in Kabul. A heinous crime against our people; how is it possible to train a human and ask him to go and blow himself (up) inside a wedding?!!"
According to one of the guests present, there were around 1,200 people invited to the wedding.
Ahmad Omid said: "I was with the groom in the other room when we heard the blast and then I couldn't find anyone.
"Everyone was lying all around the hall. There are so many dead and wounded victims."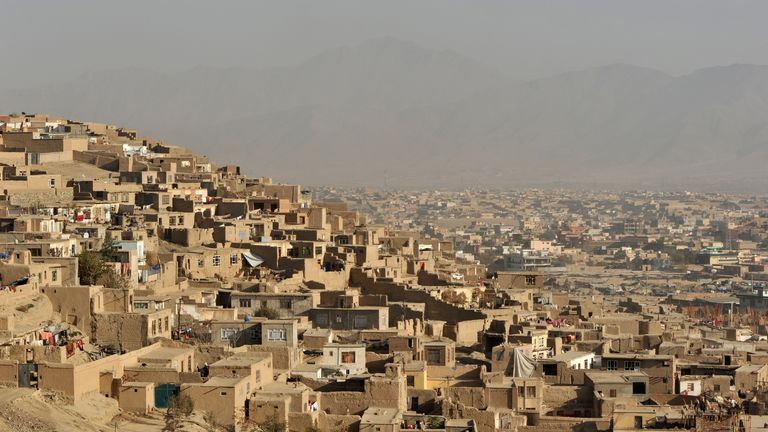 There is as yet no word on who was behind the blast, but Sunni Muslim militants including the Taliban and Islamic State have repeatedly attacked Shiite minorities in Afghanistan and neighbouring Pakistan over the years.
Just three weeks ago, a Taliban suicide bomber killed 14 people and wounded 145 in an attack in western Kabul.
That incident came despite expectations of a deal between the terror group and the US, with both having reported progress in talks that would see American troops withdraw from Afghanistan in exchange for a security guarantee from the insurgents.
Most of the 20,000 foreign troops stationed in Afghanistan are from the US, as part of a NATO mission to train, assist and advise Afghan forces in their battle against terrorist threats.
The conflict continues to take a horrific toll on civilians, with more than 3,800 – including 900 children – killed by the US and allied forces, the Taliban, Islamic State and others last year, according to the United Nations.
More follows…