Strains of drug-resistant malaria are becoming more dominant in Vietnam, Laos and northern Thailand after spreading rapidly from Cambodia.
Malaria is caused by parasites which are carried by mosquitoes and spread through their blood-sucking bites.
And scientists have discovered a growing number of cases where the parasite has mutated making it resistant to drugs.
"We discovered (it) had spread aggressively, replacing local malaria parasites, and had become the dominant strain in Vietnam, Laos and northeastern Thailand," said Roberto Amato, from the Wellcome Sanger Institute.
Malaria can be successfully treated with medicines if it is caught early enough, but resistance to anti-malarial drugs is growing in many parts of the world, especially in south east Asia.
The first-line treatment for malaria in many parts of Asia in the last decade has been a combination of dihydroartemisinin and piperaquine, also known as DHA-PPQ.
Researchers found in previous work that a strain of malaria had evolved and spread across Cambodia between 2007 and 2013 that was resistant to both drugs.
This latest research, published in The Lancet Infectious Diseases journal, found it has crossed borders and tightened its grip.
"The speed at which these resistant malaria parasites have spread in south east Asia is very worrying," said Olivo Miotto, who co-led the work.
"Other drugs may be effective at the moment but the situation is extremely fragile and this study highlights that urgent action is needed."
Almost 220 million people were infected with malaria in 2017, according to World Health Organisation estimates, and the disease killed 400,000 of them.
The vast majority of cases and deaths are among babies and children in sub-Saharan Africa.
Greenland dispute: Trump calls Danish PM "nasty" and "not nice" | World News
Donald Trump has called the Danish prime minister "nasty" and "not nice" after she dismissed his offer to buy Greenland as "absurd".
The US president demanded more respect be shown to the US, adding that his offer to purchase the autonomous Danish territory was "just an idea".
His comments came after Danish Prime Minister Mette Frederiksen said she was "disappointed and surprised" by Mr Trump calling off his planned trip to Denmark over the the dispute.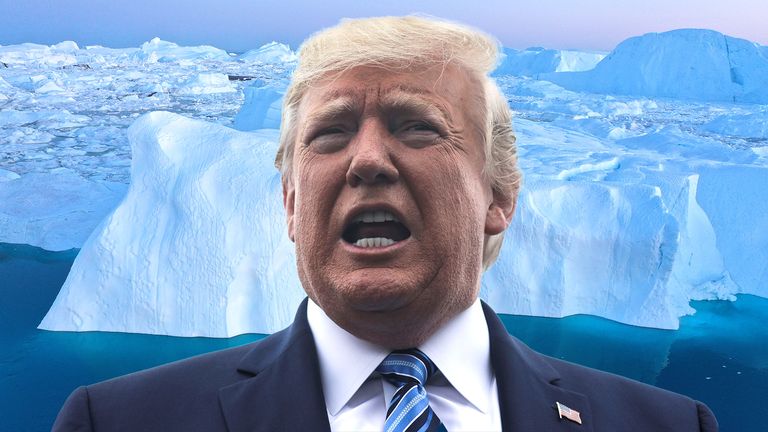 Speaking to reporters, Ms Frederiksen said she had been looking forward to meeting the president of "one of our closest allies", adding that the invitation would "remain open".
Mr Trump tweeted his decision to cancel the official visit on Tuesday evening, saying Ms Frederiksen's words had saved both countries "a great deal of expense and effort…by being so direct".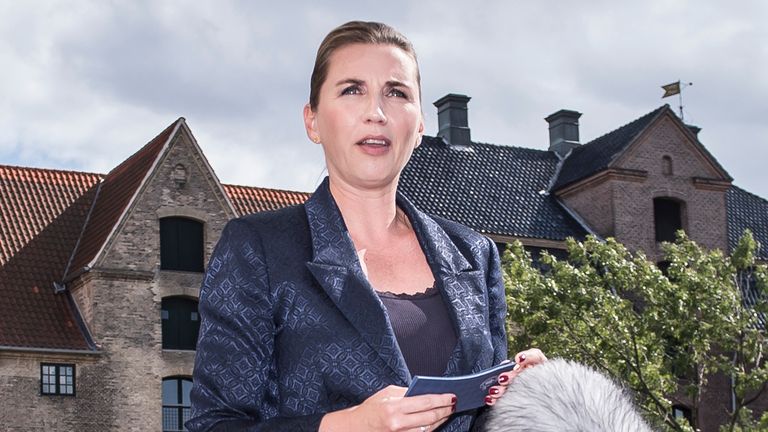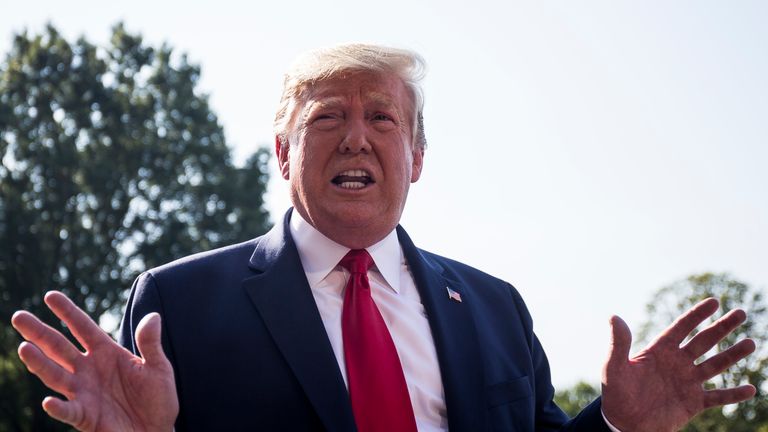 But Ms Frederiksen has maintained that in her rejection she was supporting the wishes expressed by Greenland.
She said: "A discussion about a potential sale of Greenland has been put forward. It has been rejected by Greenland Premier Kim Kielsen, and I fully stand behind that rejection."
Denmark's royal household, which had invited Mr Trump to meet Queen Margrethe, echoed Ms Frederiksen's response , saying that his decision had come as "a surprise".
Meanwhile, other Danes were less reserved.
Former prime minister Helle Thorning-Schmidt said that the cancellation was "deeply insulting to the people of Greenland and Denmark".
A former foreign minister, Martin Lidegaard, told broadcaster TV2 that it was "diplomatic farce" for the US president to "throw a hissy fit".
Mr Trump's interest in purchasing the autonomous Danish territory was first reported last week after he held a private meeting with advisers – some of whom were reported to have laughed at the idea, believing it was a joke.
A similar reaction was seen in Greenland and Denmark, where MPs unanimously rejected the idea as "grotesque" or an out-of-season April Fool's Day joke.
But the former property developer eventually confirmed his interest in purchasing the world's largest island as "a large real-estate deal".
Responding to the ridicule, he tweeted a superimposed picture of Trump Tower on to an Arctic landscape backdrop, which he captioned with a promise to not make the doctored image a reality.
Celebrities in Iran found riding ambulances to avoid traffic | World News
Celebrities in Iran have been found riding ambulances to avoid sitting in traffic jams, according to the head of the private ambulance service.
Mojtaba Lohrasbi said "some very famous actors" were included on the list of offenders, as well as private tutors and other wealthy individuals.
He made the comments in an interview with the state-supported Iranian Students' News Agency, and suggested police were "too busy to cooperate".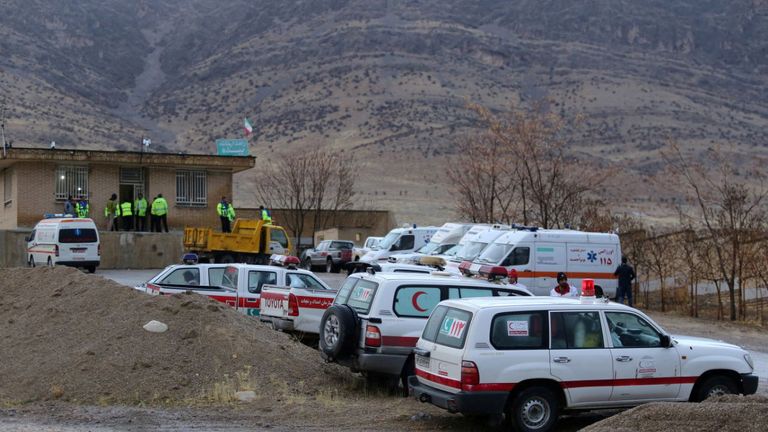 In Iran, it is illegal for an ambulance to be in use without a medical-related reason, which includes carrying passengers who are unwell.
A prosecutor general has since issued a judicial order requiring police to arrest anyone found to be violating the rules by using ambulances to skip Tehran's traffic.
Under the order, the vehicle would be seized and the individuals would be "treated by law".
Mr Lohrasbi said the issue is not as bad as some might think, despite also suggesting that police were too busy to implement the order.
He pointed to increased surveillance resulting in a decline of offences over seven months.
"This phenomenon is somewhat present and it has been reported to us," he said.
Ali Abdulali, an Iranian university professor, was also quoted by INSA recently as saying private tutors were paying ambulance drivers to transport them from class to class "which is nothing compared to the tuition they receive".
Spain issues international alert after country's biggest ever listeria outbreak | World News

Spain has issued an international alert after the number affected by the country's biggest ever listeria outbreak rose to 150.
A 90-year-old woman has been killed by the infection as the health ministry said it was checking another 523 suspected cases of listeriosis.
The spread has sparked fears in Spain, which is visited by around 80 million tourists a year.
Listeriosis is usually caught from eating food containing listeria bacteria.
It can be found in many types of food but is mainly a problem with unpasteurised milk, soft cheeses and chilled ready-to-eat snacks like prepacked sandwiches.
Most confirmed cases in Spain have been recorded in the southern region of Andalusia, where a packaged pork plant linked to the outbreak is situated.
But there have been other cases as far away as Catalonia in the the northeast, where around 50 people remain in hospital.
Listeria usually causes mild illness but can be dangerous to pregnant women, 23 of whom are among those still hospitalised.
It is also more dangerous to those with weakened immune systems.
Spain's health ministry has issued alerts to EU authorities and the World Health Organization over the outbreak.
More follows…