The Chinese premier who ordered a bloody crackdown in Tiananmen Square to counter pro-democracy protests has died.
Li Peng died at the age of 90 on Monday of an unspecified illness.
While he leaves behind a legacy of long-term economic growth, he is best known for his role in the demonstrations that spawned the enduring image of a protester blocking the path of three tanks.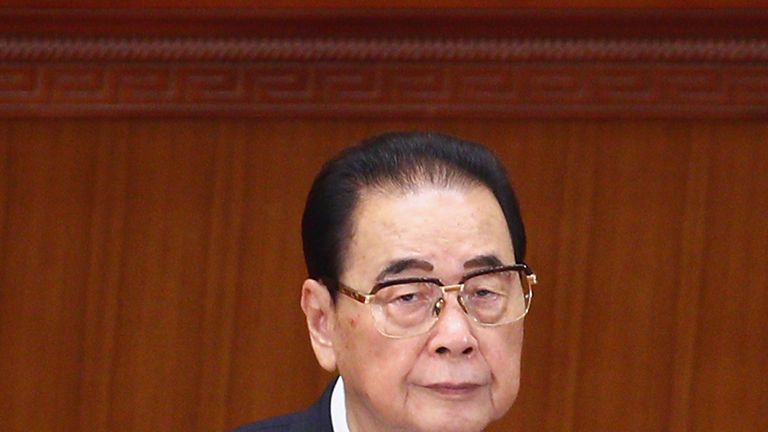 Hundreds of thousands of people gathered in the centre of Beijing for a series of protests during the spring and summer of 1989, which were brought to an end in hostile fashion by the military.
Mr Li was broadly disliked by the population as a result of what happened and became known as the "Butcher of Beijing", but still spent another 13 years at the pinnacle of power before retiring in 2002.
During that period he helped China rise in diplomatic and economic might, a development he proudly celebrated in public statements that were often defiantly nationalistic.
In a 1995 speech to mark the anniversary of the 1949 revolution that brought the ruling Communist Party to power, he celebrated how the country had rid itself from "imperialist bullying, humiliation and oppression".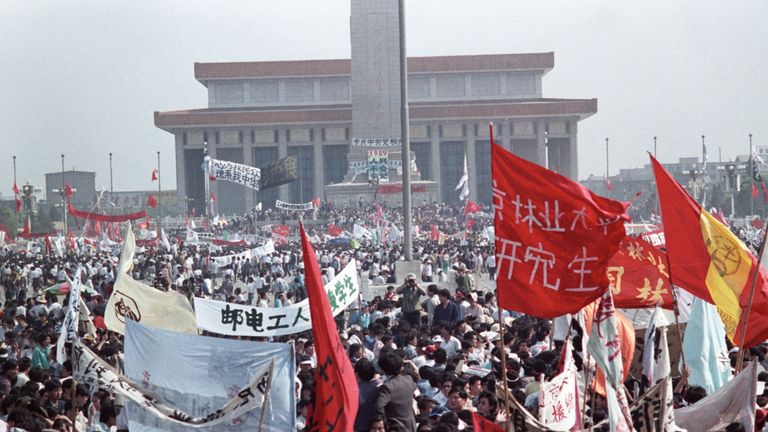 He had risen to power as a result of what happened at Tiananmen Square, with pro-reform party leader Zhao Ziyang being toppled for sympathising with the student protesters.
Mr Li, who had become acting premier in November 1987, told student leaders during a confrontational meeting that the situation "will not develop as you wish and expect".
The next night, he went on national television to announce martial law in the capital "to end the turmoil" – and hundreds of people were killed by troops when they invaded on 3 June.
In a lengthy eulogy read by the state broadcaster CCTV to mark his death, the current regime honoured the "resolute measures" he took to quell the protests.
But it was not just Tiananmen that made him unpopular with some.
He spent his final years in power pushing through approval for the multi-billion pound Three Gorges Dam on the Yangtze River, which forced 1.3 million people to leave homes that were swallowed up by its enormous reservoir.
He eventually stepped down as premier in 1998 to become chairman of the Chinese parliament, before retiring.
Mr Li rarely appeared in public in his later years, usually seen only at official gatherings aimed at displaying unity.
Boris Johnson's Brexit approach making no-deal 'far more likely', Ireland's deputy PM warns | Politics News
A no-deal Brexit is more likely now than it has ever been, Ireland's deputy prime minister has said.
Simon Coveney said Boris Johnson's approach – demanding the abolition of the Irish backstop or else Britain will leave without a deal – is "making a no-deal far more likely".
Speaking ahead of Mr Johnson's Europe trip this week, Mr Coveney said: "There is a reason why Boris Johnson is visiting Berlin today and Paris tomorrow, to try to talk to EU leaders about finding a way forward.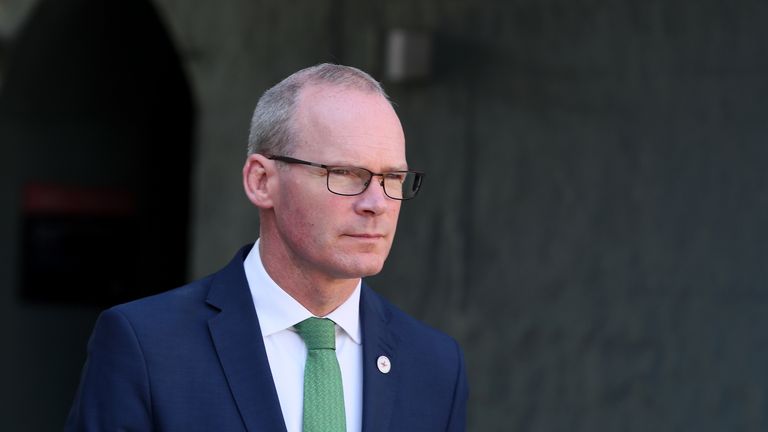 "I think he will get a very consistent message from EU leaders that the negotiations over the last two to three years are not going to be abandoned now."
But Mr Coveney, who is also Ireland's foreign affairs minister, held out some hope that the impasse could still be broken.
He said: "We will try and find a way to give the reassurance and clarification that Boris Johnson needs to sell a deal.
"We will try and be imaginative about that and be helpful on that."
Mr Johnson will hold talks with German Chancellor Angela Merkel later on Wednesday, followed by discussions with French President Emmanuel Macron on Thursday.
He is expected to repeat his demand that the EU scraps the backstop, an insurance policy designed to avoid the return of a hard border on the island of Ireland.
Speaking ahead of their meeting, Ms Merkel said she would discuss with the PM how to make Britain's exit from the EU as smooth as possible.
"Today I will talk with the British prime minister, who is visiting me, about how we can get the most friction-free British exit from the European Union possible as we must fight for our economic growth," she said.
Since taking office last month, Mr Johnson has said the arrangement is the major stumbling block to getting a deal passed by MPs.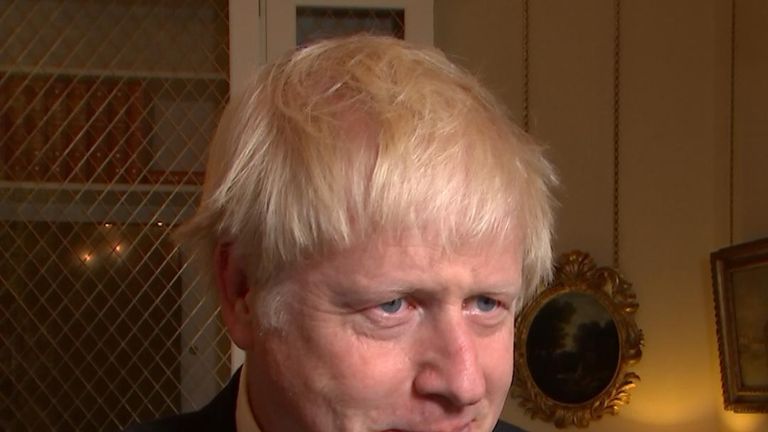 The deadlock over the backstop is seen as increasing the chances of a no-deal Brexit at the end of October, something the PM has not ruled out pursuing.
In a letter to Donald Tusk, seen as the opening gambit in his bid to secure changes to the deal negotiated by Theresa May, Mr Johnson set out his opposition to the "anti-democratic" measure.
The PM said he would be willing to give Brussels the "commitments" it needs that alternatives to the backstop can be put into effect.
But the European Council president gave the demand short shrift, writing on Twitter: "The backstop is an insurance to avoid a hard border on the island of Ireland unless and until an alternative is found.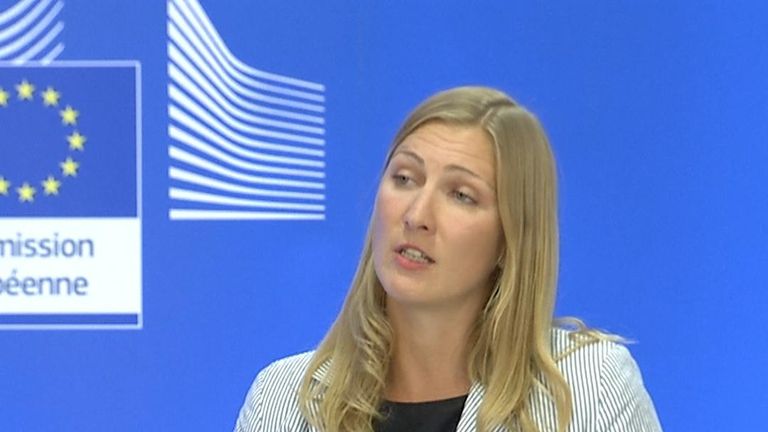 "Those against the backstop and not proposing realistic alternatives in fact support re-establishing a border. Even if they do not admit it."
Brussels has consistently rejected calls to scrap the backstop and reiterated that the deal agreed with Mrs May is not up for renegotiation.
The backstop would come into effect if the Irish border issue could not be sorted out during negotiations between the two sides on a future trade deal.
:: Listen to the Daily podcast on Apple Podcasts, Google Podcasts, Spotify,Spreaker
The UK as a whole would remain in a customs union with the EU, while Northern Ireland would follow further EU rules and regulations in order to keep the border with Ireland – an EU member – frictionless.
But it is opposed by many Conservative MPs and Northern Ireland's Democratic Unionist Party, which supports the Tories in key Commons votes.
They oppose it because they fear it will weaken the constitutional integrity of the Union – as Northern Ireland would be treated differently to the rest of the UK by following different rules and regulations.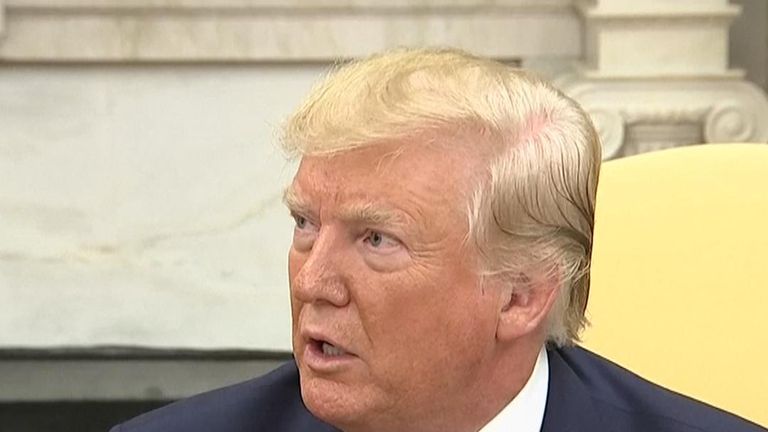 Opponents have also expressed fears Britain could end up being trapped in the arrangement – and by extension the EU.
Mr Coveney, however, said the backstop had to stay.
"We are not going to abandon a solution that we know works for some kind of promise on the basis of trust that we will all work together to try and find a solution and muddle on in the future to solve the border," he told RTE Radio One.
"If we do that, what we will be doing is we will be creating collateral damage in Ireland to solve a problem in Westminster and for the next number of years, the border issue will dominate Irish politics, north and south because we haven't resolved it in the way we that know we can."
Who is the mystery brunette Prince Andrew waved to from Jeffrey Epstein's mansion? | World News
A mystery brunette seen in a video showing Prince Andrew inside convicted paedophile Jeffrey Epstein's New York mansion is reportedly the socialite daughter of a former Australian prime minister.
The video shows the Duke of York peering out from a large door of the Manhattan townhouse waving goodbye to a woman after Epstein leaves to get in a chauffeur-driven car.
According to The Sydney Morning Herald and DailyMail.com – it is Katherine Keating, now 37, whose father Paul Keating was Australia's PM between 1991 and 1996.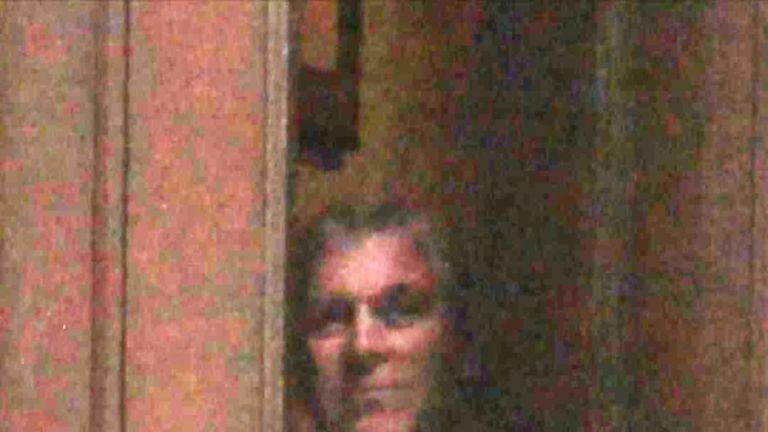 The Herald reports her friends describing the woman in the footage as having "a striking resemblance" to Keating, "right down to the beauty spot on her left cheek".
Her friends reportedly confirmed to DailyMail.com that the woman was Keating.
The ex-PM's secretary told the outlet he was "aware of what the enquiry was about, but he would not be making a comment".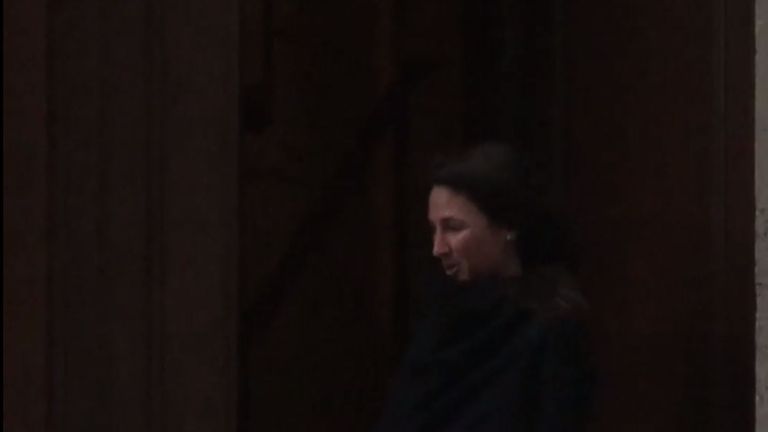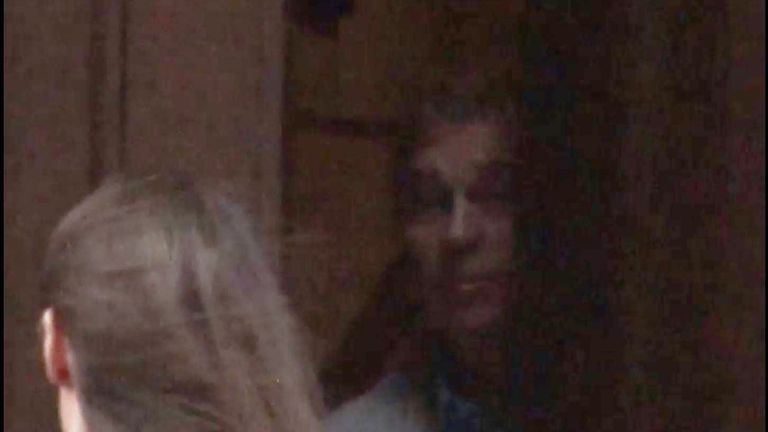 The video was reportedly shot on 6 December 2010, around the time the Duke of York was photographed with disgraced billionaire Epstein in New York's Central Park.
Around two months earlier, Keating reportedly left Sydney to move to New York to be closer to her then-partner – hotel magnate Andre Balazs.
She was photographed with Balazs at a fundraising dinner at Salon Millesime at the Carlton Hotel in New York City on November 5, 2010 – around a month before the clip of Andrew at Epstein's New York residence is believed to have been taken.
Balazs' name was listed among celebrities and high society contacts – including Andrew and his ex-wife Sarah Ferguson – in Epstein's "little black book".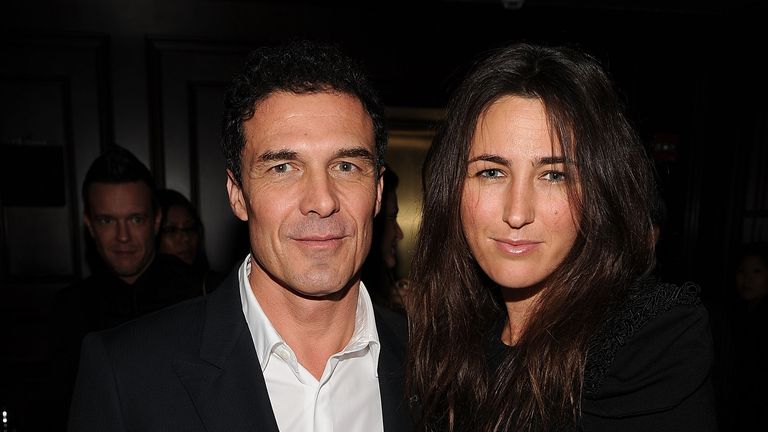 There is no suggestion that those named in the book uncovered by the FBI, or pictured at Epstein's properties, were involved in any wrongdoing or met the billionaire financier.
Epstein had a social circle that included princes and presidents, including Bill Clinton and Donald Trump.
Andrew, 59, has been dogged by accusations of a lack of judgement about his links with Epstein, who was found hanged in his prison cell in New York on 10 August while awaiting trial for charges of sex trafficking and conspiracy.
He has said he is "appalled" by the recent sex abuse claims surrounding Epstein and the suggestion he would "condone, participate in or encourage any such behaviour is abhorrent".
Epstein was a registered sex offender after pleading guilty in 2008 to Florida state charges of unlawfully paying a teenage girl for sex.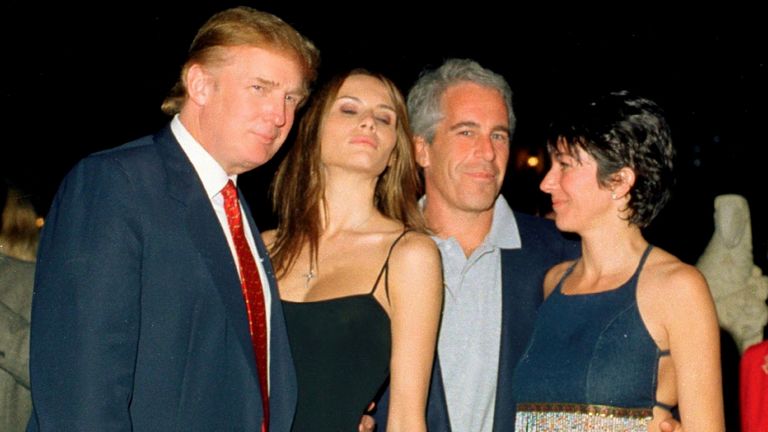 The 66-year-old's death sparked outrage as he was facing a 45-year sentence if convicted of multiple counts of sexually abusing under-age girls.
But Attorney General William Barr said investigations will continue into the actions of "anyone who was complicit with Epstein".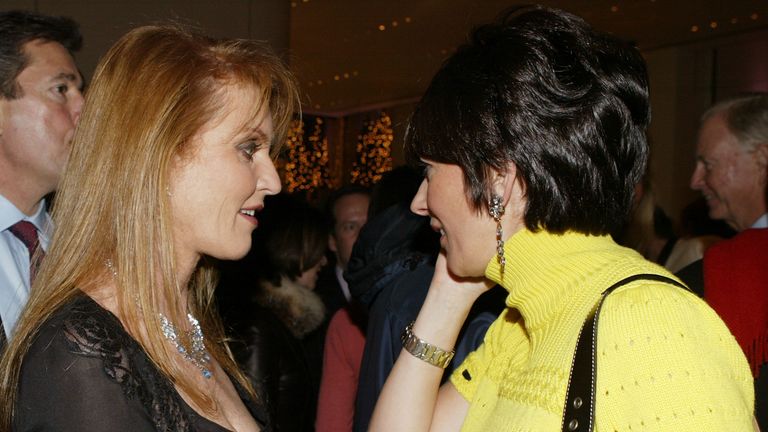 A number of well-known names had been implicated in the case and prosecutors had said Epstein's behaviour was aided by co-conspirators who recruited his victims.
Among those in the spotlight, according to NBC News, is his former girlfriend Briton Ghislaine Maxwell, media magnate Robert Maxwell's daughter, who was a long time member of Esptein's inner social circle.
Keating conducted a video interview with Ms Maxwell in 2014 for the Huffington Post about the importance of oceans.
Ryanair pilot strike stopped by High Court in Dublin | World News

A proposed Ryanair pilot strike in Ireland has been halted by the High Court in Dublin.
The airline was granted a last-ditch injunction to prevent the 48-hour stoppage planned for Thursday and Friday.
It comes on the same day that Ryanair is also trying to block industrial action by UK-based pilots at the High Court in London.
That strike is also due to take place on Thursday and Friday, threatening disruption ahead of the Bank Holiday weekend, with a second round of dates set for September.
The injunction in Ireland prevents around 180 Dublin-based pilots taking strike action, less than 24 hours before it was due to begin at 12.01am on Thursday.
More follows…