Microplastics have been found in snow in some of the most remote parts of the world, including the Arctic and Alps, in an alarming new study into their global spread.
Scientists noted high concentrations of the tiny pieces of plastic debris in snow at all of the sites they tested in the Swiss Alps and three places in Germany – Helgoland, Bavaria and Bremen.
They were even discovered in remote areas of the Arctic, including on the Svalbard group of islands, and in snow on drifting ice floes.
The study, published in the journal Science Advances, said they are transported by the atmosphere before being washed out of the air, especially by snow.
The white stuff is "extremely efficient" at washing microplastic out of the atmosphere, according to one of the study's authors, Dr Gunnar Gerdts.
Dr Melanie Bergmann, from the Helmholtz Centre for Polar and Marine Research, in Germany, said: "It's readily apparent that the majority of the microplastic in the snow comes from the air."
This raises questions, she said, about how much plastic humans are inhaling as most research has focused on how animals or human beings absorb microplastic from what they eat.
A 2018 study found they were present in "nearly all" plastic water bottles that scientists studied.
"To date there are virtually no studies investigating the extent to which human beings are subject to microplastic contamination," she said.
"But once we've determined that large quantities of microplastic can also be transported by the air, it naturally raises the question as to whether and how much plastic we're inhaling."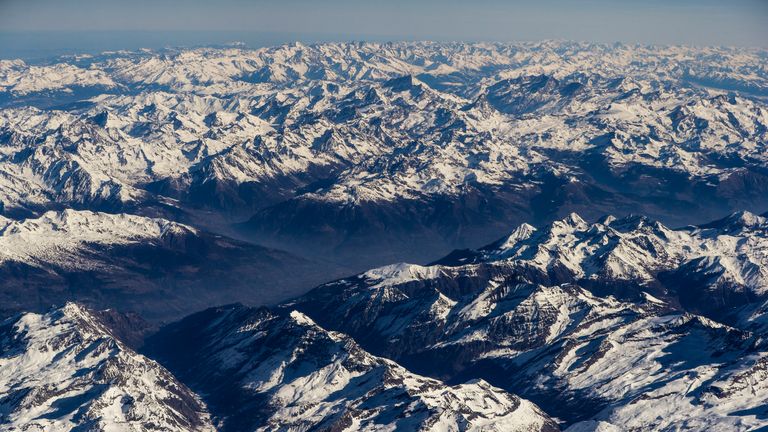 Previous research has shown that grains of pollen, which are around the same size as the microplastic particles, are transported in the air from the middle latitudes to the Arctic.
According to the researchers, a major portion of the microplastic in Europe, and even more in the Arctic, comes from the atmosphere and snow.
Dr Bergmann said: "This additional transport route could also explain the high amounts of microplastic that we've found in the Arctic sea ice and the deep sea in previous studies."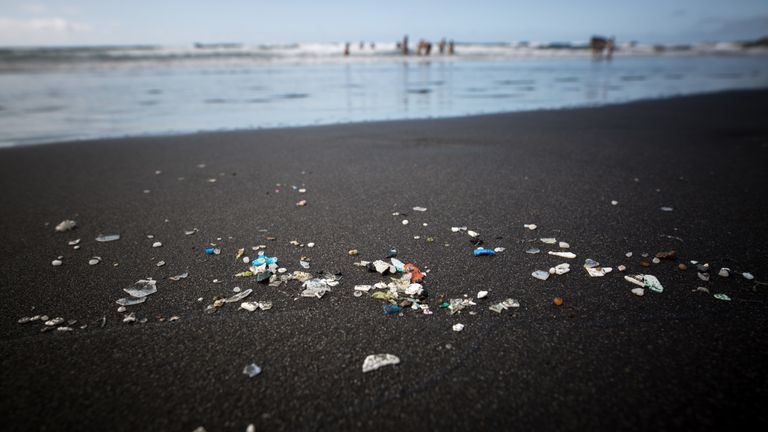 A study of ocean samples collected by the yacht Turn The Tide On Plastic on the 2018 Volvo Ocean Race found 26 microplastic particles per cubic metre of seawater.
Sky's Ocean Rescue campaign encourages people to reduce their single-use plastics. You can find out more about the campaign and how to get involved at www.skyoceanrescue.com
Archie heads to South Africa for first royal tour with mum and dad | World News
Harry and Meghan's baby Archie will arrive in South Africa with his parents this morning for their first official tour as a family.
It is unclear how soon the Duke and Duchess of Sussex will be seen with their son after their arrival in Cape Town, as there is no formal photo opportunity at the airport.
The palace said this was due to South Africa's president Cyril Ramaphosa being at the United Nations General Assembly in New York. Buckingham Palace said earlier this month that they were hoping Archie would make a public appearance but were sorting out the details.
The palace said the couple are looking forward to the 10-day tour which will see them visit Cape Town and Johannesburg, with Prince Harry also travelling alone to Botswana, Angola and Malawi.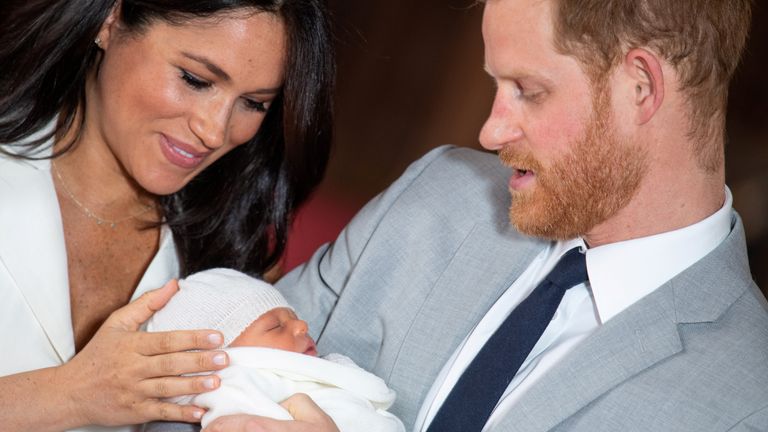 The prospect of seeing five-month-old Archie on his first overseas tour has increased international media attention, with 80 travelling media accredited to cover the trip, along with another 300 local journalists, TV crews and photographers.
It comes after a difficult summer for the Sussexes, including criticism of the £2m bill to refurbish Frogmore Cottage, and suggestions they were being hypocritical for using private jets for their holidays while campaigning about issues around climate change. Some royal commentators see this tour as an opportunity to rebuild their reputation.
One of the issues the couple will focus on is gender-based violence, as their visit follows a series of protests in South Africa against the increase in the number of women being raped and murdered. Mr Ramaphosa admitted the country is facing a national crisis of violence against women, and Meghan is expected to show support for those campaigning on the issue.
Zintle Olayi, the Cape Town spokesperson for #TheTotalShutdown intersectional women's movement, told Sky News: "I think our country is really broken, and we're not ok and I'm not sure really how we are going to receive them coming here but definitely it couldn't hurt to have someone of that profile or that magnitude to speak on the issues of gender-based violence."
Talking about the impact Meghan could have, Ms Olayi added: "It means the state will take us seriously, the private sector will take us seriously and in general men in South Africa will take us seriously, seeing someone as Meghan speaking against the behaviour men inflict on women on a daily basis."
:: Listen to the Behind the Headlines podcast on Apple Podcasts, Google Podcasts, Spotify, Spreaker
The first engagement of the tour will be at a township in Cape Town where the Sussexes will view a workshop that teaches children about their rights, self-awareness and safety and which provides self-defence classes and female empowerment training to young girls in the community.
They will then go to the District Six Museum to learn about how they are reuniting members of the community forcibly relocated during the apartheid era, when more than more than 60,000 people were forced to leave their homes.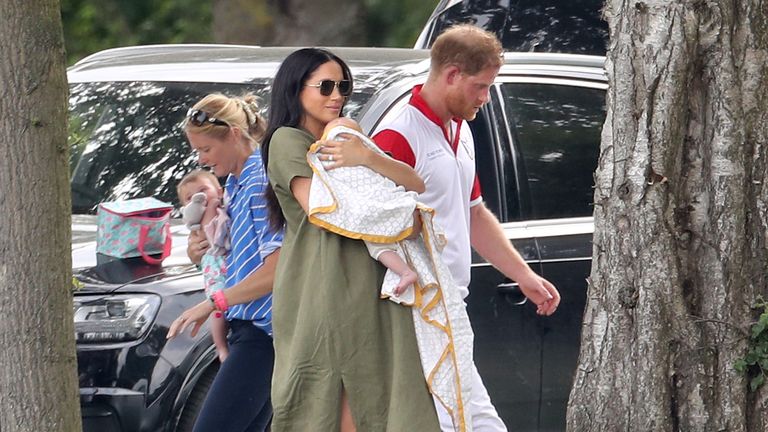 Shahied Ajam was living there at the time and now helps those still fighting to return. Speaking about the royal visit and the painful legacy of apartheid, he said: "For Prince Harry to come here, I must say, is a big step towards the what we call the healing process. If people see Harry and talk to him, maybe he will understand and identify with their plight."
He added: "In regards to the history of the English, or Britain, in this country, if we speak in terms of colonialism we can't wipe that away but Harry being of a new generation can turn the tables with a gesture. With a practical and tangible gesture to say to the people of District Six: 'I'm here for you'."
<a href='https://news.sky.com/story/sky-views-athletics-is-rarely-mentioned-and-it-only-has-itself-to-blame-11817526' target='_blank'>Athletics is rarely mentioned and it only has itself to blame</a>


<a href='https://news.sky.com/story/sky-views-athletics-is-rarely-mentioned-and-it-only-has-itself-to-blame-11817526' target='_blank'>Athletics is rarely mentioned and it only has itself to blame</a>

Source link
Current Paris accord climate targets 'no longer enough', UN envoy tells Sky | Climate News
Commitments made under the Paris climate agreement are now no longer enough to limit global warming to acceptable levels, the United Nations Special Envoy for Climate Change has told Sky News.
His comments come as heads of state and government gather in New York for the UN climate action summit.
Luis Alfonso de Alba said: "The biggest problem we have is that we need to increase the targets.
"If we fulfil the commitments that were made in Paris in 2015 we will still be very much below what is needed.
"The latest reports of the scientific community tell us that we need to double and in some cases to triple what we have committed in Paris.
"Climate change is moving faster than we expected, and faster than we are reacting to, so the meeting is a sound of an alarm."
Mr de Alba said he 'regrets' that America, one of the world's biggest polluters, is pulling out of the Paris accord, but that there is no time to wait for Donald Trump to change his mind.
I asked if the world can make the progress it needs to while President Trump is in office.
He replied: "No-one is telling us that they are going to wait for others to move before they do.
"The majority (of countries) are moving on… this is not a problem for 2030 or 2050… actions need to take place today."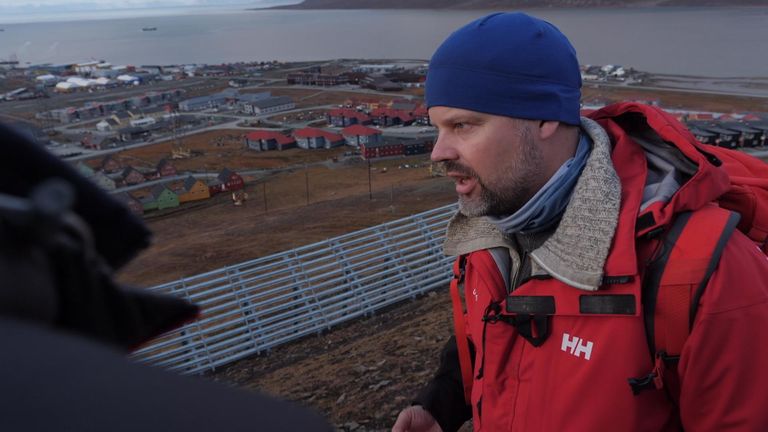 His comments come days after millions of people took part in a series of climate strikes around the world, calling for stronger action to limit global warming.
Former United Nations Secretary-General Ban Ki-moon is optimistic.
Big polluters like China and the UK are expected to announce new commitments at the summit, alongside major businesses who will lay out ambitious plans for helping to drive global net carbon emissions down to zero by 2050.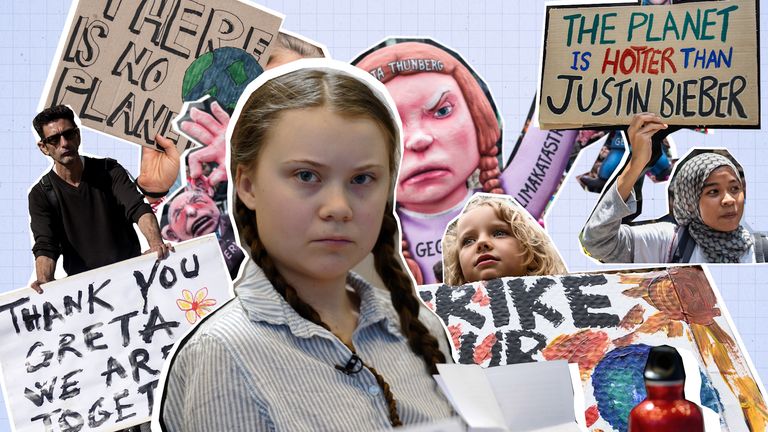 Mr Ban told Sky News that eventually he thinks the US will fall into line.
That's partly because the increasingly dramatic effects of our warming planet will force it to.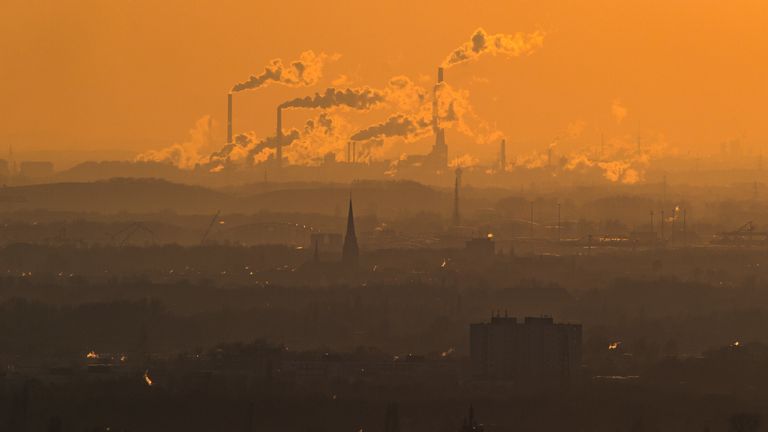 He said: "I'm sure that the United States will have to return… because climate change does not respect national borders.
"The United States is just one of us on planet earth.
"Nature does not negotiate with human society."
But there are other geopolitical headwinds creating challenges for the UN summit.
The countries have been told that if they even want a speaking slot, they must bring concrete plans and enhanced commitments.
But globally there are a lot of potential distractions, including Brexit, escalating trade issues between China and the US, and tensions with Iran – making collective action on anything harder to achieve.
Professor James Hansen, a former NASA scientist, warned the US Congress about global warming in 1988.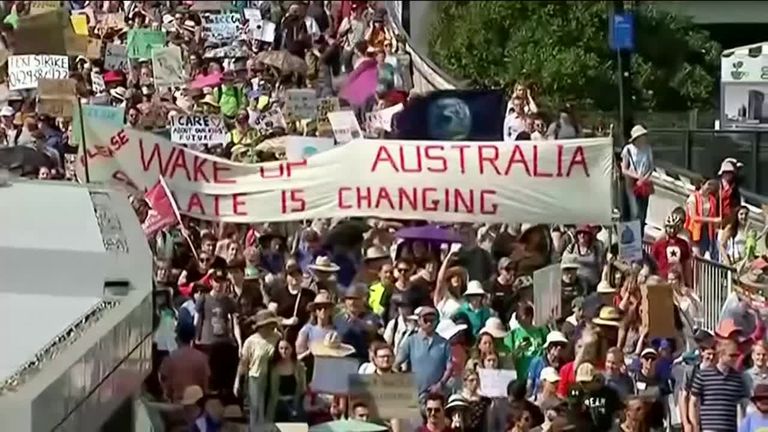 After decades of talking, he is sceptical of the value of endless summits and says the only viable option is for the biggest economies to adopt a price on carbon.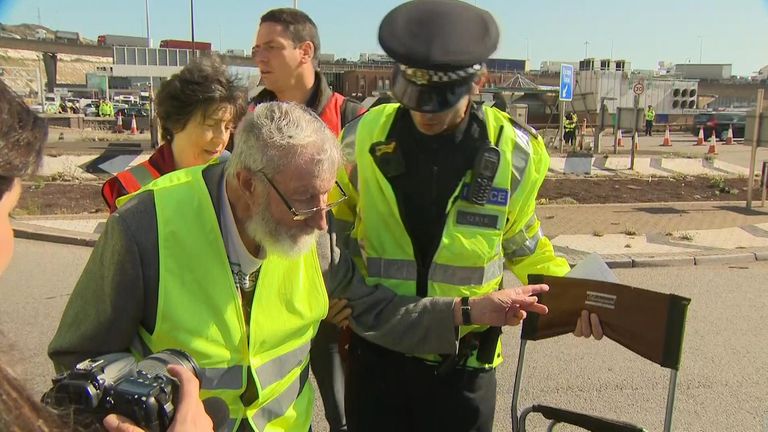 He said: "Nations are going to do what is in their best interests for raising their standard of living, and as long as fossil fuels appear to be their cheapest energy, then they will just keep burning them.
"The approach chosen; asking each country to 'please reduce its emissions', is simply not going to work."