A British criminal network has been foiled in Spain, with more than 100kg of drugs confiscated. 
Five Britons – three men and two women aged between 38 and 62 – have been arrested in connection with the network by the National Police in Malaga.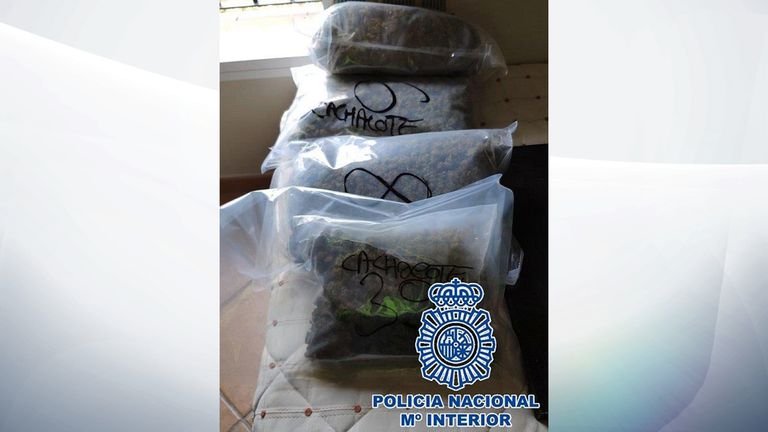 Officers said they intercepted 52kg of a mix of marijuana and hash, and 51kg of vacuum-packed marijuana buds.
The police operation also saw the seizure of 23,000 euros (£21,000) in cash.
Drugs were being sent across Europe through couriers based in Malaga, and it is thought they were destined for countries including the UK, Sweden, Poland and Denmark.
The suspects allegedly took steps to avoid police, including frequently changing which vehicles they used and the homes they rented, officers said.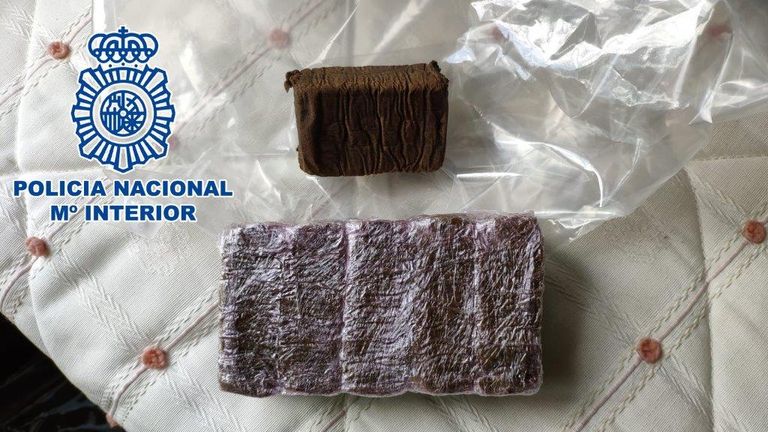 A long-running police operation saw two parcel shipments intercepted at courier agencies in May, containing 58kg of drugs in seven boxes intended for Sweden, Poland and Denmark.
In subsequent shipments, the last one intercepted earlier in August, three packages containing 17kg of the drugs were prevented from reaching Sweden and the UK, the force said.
Police then carried out home searches once the suspects were identified, with a further 28kg uncovered in the raids.
New York: Mum whose baby was ripped from her arms by police wins $625k settlement | US News
A woman whose one-year-old child was wrenched from her arms by officers in New York City is to receive a cash settlement from the city.
A video showing Ms Headley lying on the floor as officers attempt to wrestle the child from her arms went viral in December 2018, prompting a police investigation.
Jazmine Headley is set to receive £470,000 ($625,000) after filing a lawsuit in federal court in August over the incident last year, according to TV station WNBC.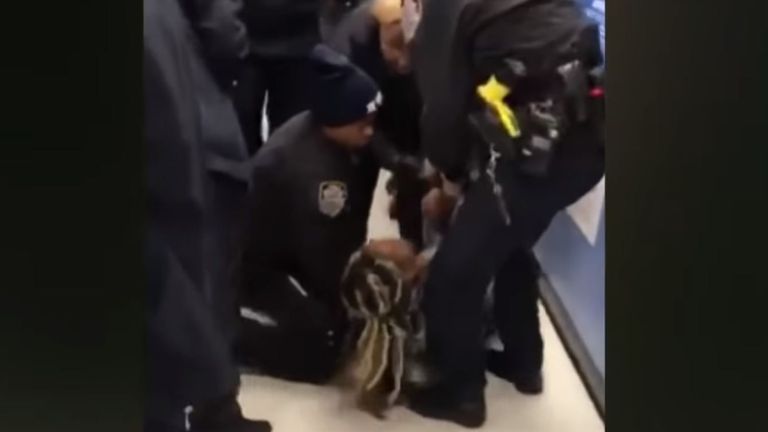 Ms Headley was holding her child while at a social services office in Brooklyn on 7 December last year, while inquiring about her child care benefits, her lawsuit says.
She was sitting on the floor in a crowded waiting room, the suit says, when officers at the agency demanded she leave. She responded that she wanted to see a supervisor.
Video of the incident taken by a bystander and posted on social media shows Ms Headley on the floor on her back with several officers surrounding her as one tried to rip her child from her arms.
She can be heard saying: "They're hurting my son! They're hurting my son."
The scene quickly escalated as bystanders surrounded the chaos and shouted over each other. One person is heard saying, "Oh my God! Look what they're doing to her."
At one point, an officer pulls out a yellow stun gun and points it at people in the angry crowd.
Officers for the city's social services agency were the first to respond to Ms Headley, the New York Police Department said shortly after the incident. NYPD officers acted in support.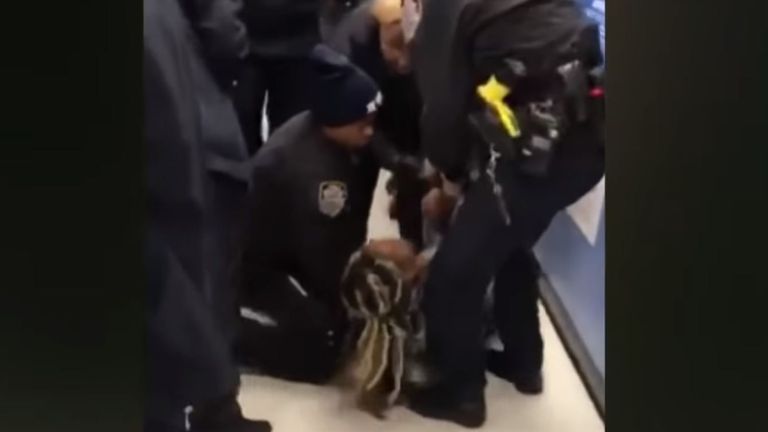 Immediately after the altercation, Ms Headley faced possible charges for resisting arrest, acting in a manner injurious to a child, obstructing governmental administration and criminal trespass – but all charges were eventually dropped.
"Headley had been humiliated, assaulted, physically injured, threatened with a Taser, brutally separated from her son, handcuffed, arrested, and jailed-all by employees of the City of New York," her lawsuit claims.
Her son, who was still breastfeeding at the time, "had been brutally wrenched from his mother's arms, taken by strangers to a police precinct, and released to spend the night without his mother for the first time in his life", according to the lawsuit.
Days after the incident, Mayor Bill de Blasio apologised to her publicly.
De Blasio's spokeswoman, Olivia Lapeyrolerie, said in a statement on Friday that the city failed to treat Ms Headley with dignity and respect, WNBC reported.
"While this injustice should have never happened, it forced a reckoning with how we treat our most vulnerable," Lapeyrolerie said.
Lesbian kiss row: Wedding-planning site hits out at Hallmark for pulling adverts | Ents & Arts News
A wedding planning website has refused to advertise on the Hallmark Channel again after it scrapped commercials featuring two brides kissing at the altar.
The network removed the adverts following a complaint by One Million Moms – a conservative group linked with the American Family Association.
Zola had submitted six adverts, four of which featured a lesbian couple.
After Hallmark axed those, but not the two featuring only opposite-sex couples, Zola pulled its remaining adverts.
"The only difference between the commercials that were flagged and the ones that were approved was that the commercials that did not meet Hallmark's standards included a lesbian couple kissing," said Mike Chi, Zola's chief marketing officer.
"All kisses, couples and marriages are equal celebrations of love and we will no longer be advertising on Hallmark," he said.
The decision was also met with anger by a number of US celebrities.
Ellen DeGeneres asked Hallmark: "Isn't it almost 2020? What are you thinking? Please explain. We're all ears."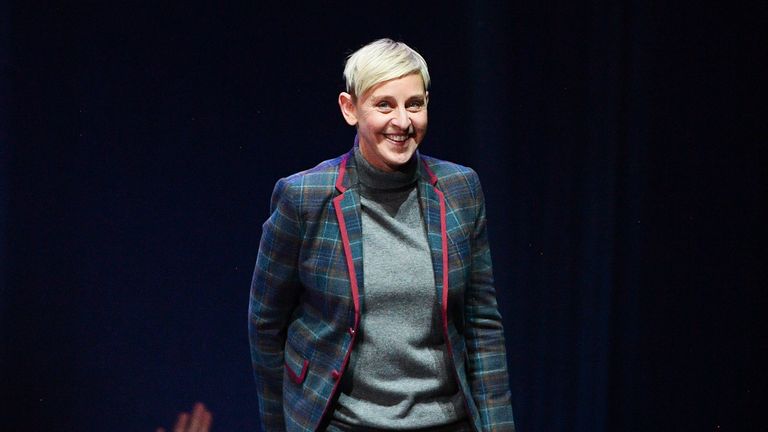 Actress Sandra Bernhard, who played one of the first openly bisexual characters on network TV in Roseanne also criticised Hallmark's decision.
"All the groovy gay ladies i know won't be watching your Christmas schlock," she wrote on Twitter, addressing Hallmark.
"They'll be out celebrating with their "families", wives, children, friends on & on & getting married in chic ensembles. Didn't you all get the memo? Family is all inclusive."
In one of the adverts for Zola, two brides stand at the altar and discuss whether their wedding would go more smoothly if they had used a planning site before sharing a kiss.
Molly Biwer, senior vice president for public affairs and communications at Hallmark, said: "The debate surrounding these commercials on all sides was distracting from the purpose of our network, which is to provide entertainment value.
"The Hallmark brand is never going to be divisive. We don't want to generate controversy, we've tried very hard to stay out of it… we just felt it was in the best interest of the brand to pull them and not continue to generate controversy."
Ms Biwer said One Million Moms had complained about the adverts to Bill Abbott, CEO of Crown Media Family Networks, Hallmark's parent company.
A post on the group's website said that Mr Abbott "reported the advertisement aired in error".
The group also wrote: "The call to our office gave us the opportunity to confirm the Hallmark Channel will continue to be a safe and family-friendly network."
White Island volcano death toll rises to 16 as victim dies in Australia hospital | World News
The death toll from the volcanic eruption on White Island has reached 16 after another victim died in hospital in Australia.
At least 19 other people remain in hospital following Monday's eruption on the New Zealand island, also known as Whakaari.
It comes as recovery teams failed in their latest efforts to locate two remaining bodies.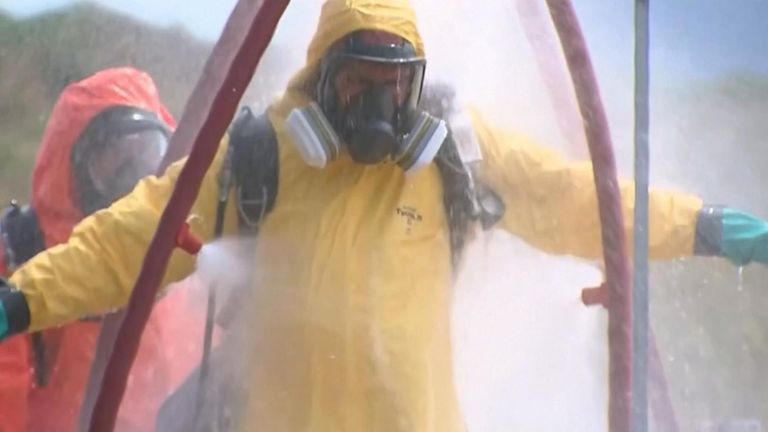 Authorities said eight police search and rescue staff were deployed for 75 minutes to an area where reports suggested one body could be.
"I can say we have found no further bodies in that area," Deputy Police Commissioner Mike Clement told reporters.
On Friday, six bodies were successfully retrieved from the island by a New Zealand military team and taken to the mainland for disaster victim identification.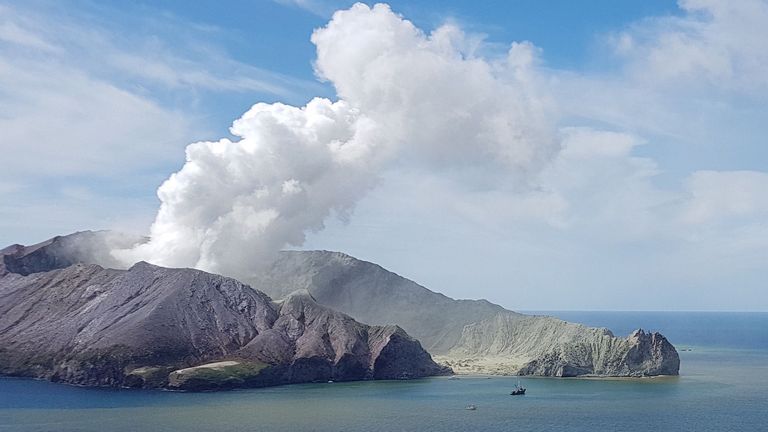 Police have said they remained committed to recovering the two bodies and that police and military divers were continuing to scour the waters around the island.
"Everyone went out there absolutely desperate to find bodies and return them to loved ones," Mr Clement said.
The volcano, a popular destination for day-trippers, erupted on Monday, spewing ash, steam and gases over the island.
Among the 47 people on the island at the time were Australian, US, German, Chinese, British and Malaysian tourists.
Police have begun formally releasing the names and nationalities of those killed, with 21-year-old Australian Krystal Browitt the first person identified.
On Sunday, police also released the names of New Zealander Tipene Maangi and Australians Zoe Hosking, Gavin Dallow and Anthony Langford.
Prime Minister Jacinda Ardern has called on New Zealanders to observe a minute's silence in memory of victims of the disaster at 2.11pm on Monday – exactly one week on from the eruption.
Ms Ardern and her cabinet will pause in silence during their regular meeting at parliament in Wellington.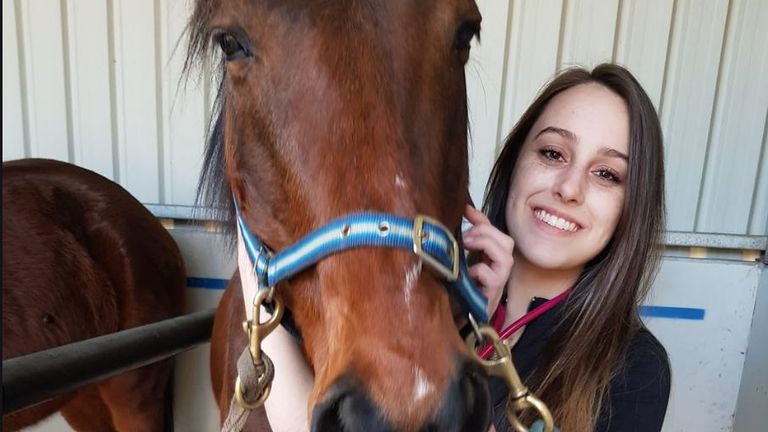 "Wherever you are in New Zealand or around the world, this is a moment we can stand alongside those who have lost loved ones in this extraordinary tragedy," she said.
"Together we can express our sorrow for those who have died and been hurt and our support for their grieving families and friends."