Commitments made under the Paris climate agreement are now no longer enough to limit global warming to acceptable levels, the United Nations Special Envoy for Climate Change has told Sky News.
His comments come as heads of state and government gather in New York for the UN climate action summit.
Luis Alfonso de Alba said: "The biggest problem we have is that we need to increase the targets.
"If we fulfil the commitments that were made in Paris in 2015 we will still be very much below what is needed.
"The latest reports of the scientific community tell us that we need to double and in some cases to triple what we have committed in Paris.
"Climate change is moving faster than we expected, and faster than we are reacting to, so the meeting is a sound of an alarm."
Mr de Alba said he 'regrets' that America, one of the world's biggest polluters, is pulling out of the Paris accord, but that there is no time to wait for Donald Trump to change his mind.
I asked if the world can make the progress it needs to while President Trump is in office.
He replied: "No-one is telling us that they are going to wait for others to move before they do.
"The majority (of countries) are moving on… this is not a problem for 2030 or 2050… actions need to take place today."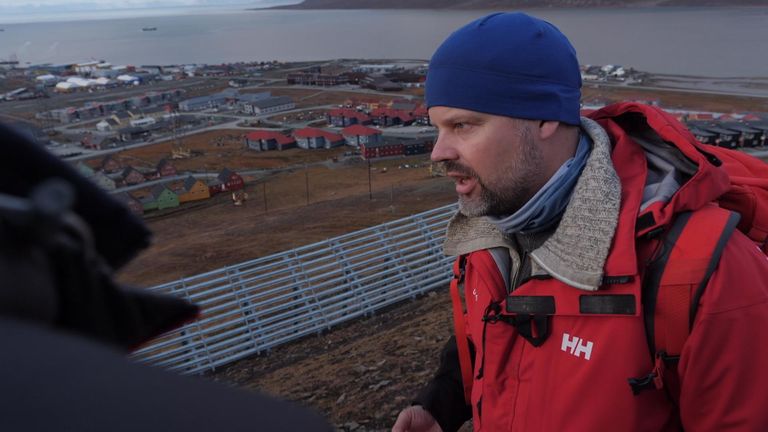 His comments come days after millions of people took part in a series of climate strikes around the world, calling for stronger action to limit global warming.
Former United Nations Secretary-General Ban Ki-moon is optimistic.
Big polluters like China and the UK are expected to announce new commitments at the summit, alongside major businesses who will lay out ambitious plans for helping to drive global net carbon emissions down to zero by 2050.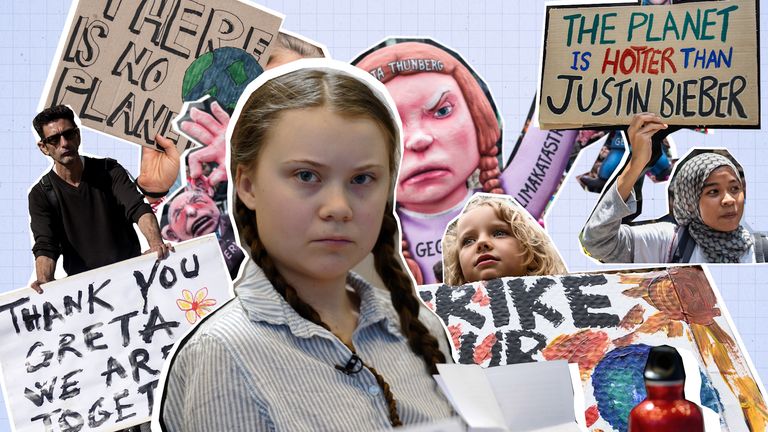 Mr Ban told Sky News that eventually he thinks the US will fall into line.
That's partly because the increasingly dramatic effects of our warming planet will force it to.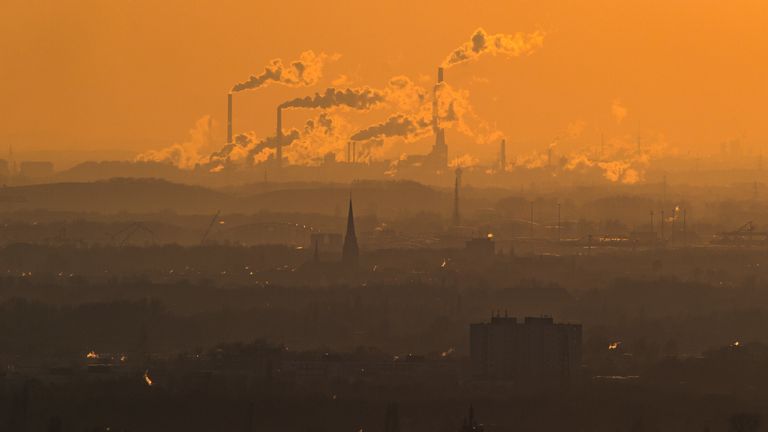 He said: "I'm sure that the United States will have to return… because climate change does not respect national borders.
"The United States is just one of us on planet earth.
"Nature does not negotiate with human society."
But there are other geopolitical headwinds creating challenges for the UN summit.
The countries have been told that if they even want a speaking slot, they must bring concrete plans and enhanced commitments.
But globally there are a lot of potential distractions, including Brexit, escalating trade issues between China and the US, and tensions with Iran – making collective action on anything harder to achieve.
Professor James Hansen, a former NASA scientist, warned the US Congress about global warming in 1988.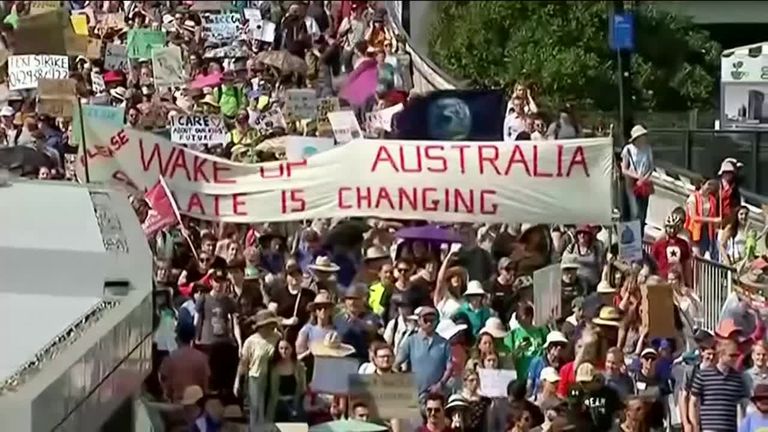 After decades of talking, he is sceptical of the value of endless summits and says the only viable option is for the biggest economies to adopt a price on carbon.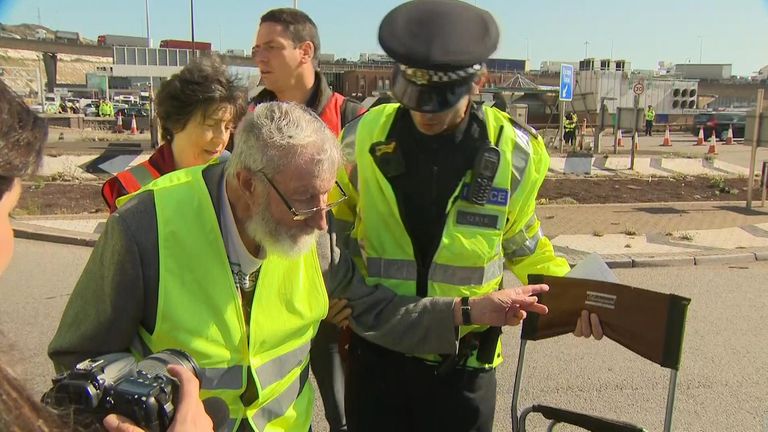 He said: "Nations are going to do what is in their best interests for raising their standard of living, and as long as fossil fuels appear to be their cheapest energy, then they will just keep burning them.
"The approach chosen; asking each country to 'please reduce its emissions', is simply not going to work."
Wildlife Photographer of the Year: The best images of 2019 | Ents & Arts News
An image of a stand-off between a Tibetan fox and a marmot has been named the winner of the Wildlife Photographer of the Year.
The photograph, taken by Chinese entrant Yongqing Bao, captures the two animals confronting each other in an apparent life-or-death scenario.
Titled The Moment, the image was taken on the alpine meadowland of the Qinghai-Tibet Plateau in China and shows the fox rushing towards its prey as the marmot reacts with its paw outstretched.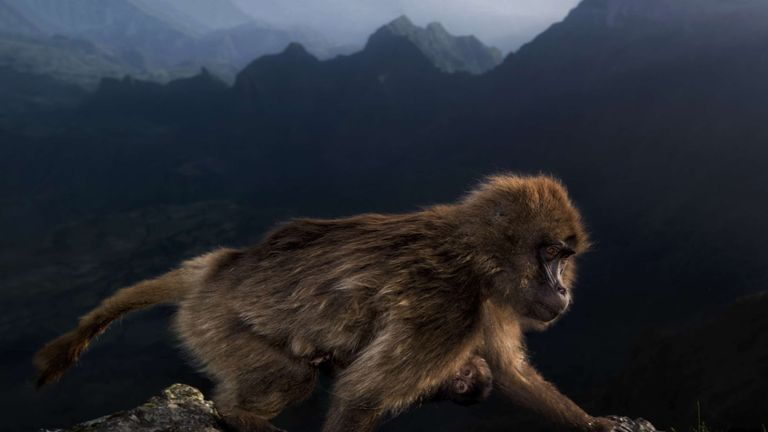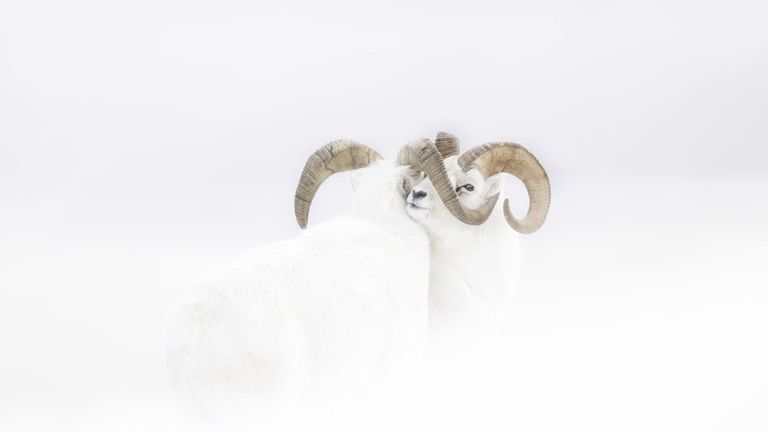 More than 48,000 people from 100 countries entered this year's Wildlife Photographer of the Year awards, which is developed and produced by the Natural History Museum in London.
Chair of the judging panel, Roz Kidman Cox, says Yongqing's image is "simply the perfect moment".
"The expressive intensity of the postures holds you transfixed, and the thread of energy between the raised paws seems to hold the protagonists in perfect balance," she said.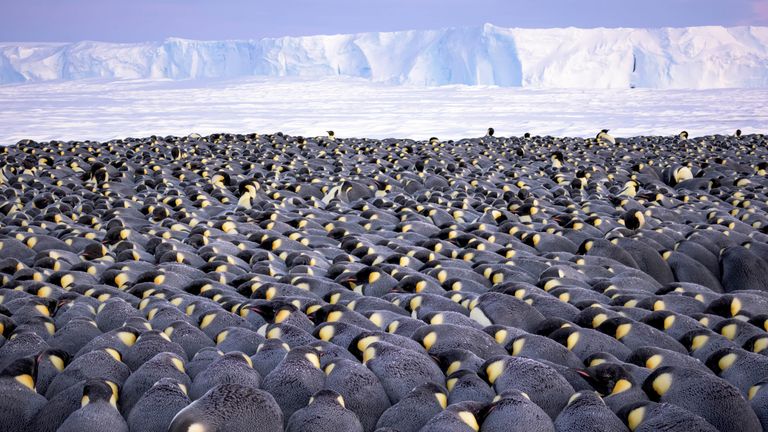 Natural History Museum director Sir Michael Dixon said it serves as a reminder to protect the world's wildlife.
He said: "The area in which this was taken, often referred to as the 'third pole', because of the enormous water reserves held by its ice fields, is under threat from dramatic temperature rises like those seen in the Arctic. "
The award for Young Wildlife Photographer of the Year went to 14-year-old Cruz Erdmann for his picture of an iridescent bigfin reef squid captured on a night dive in the Lembeh Strait off North Sulawesi, Indonesia.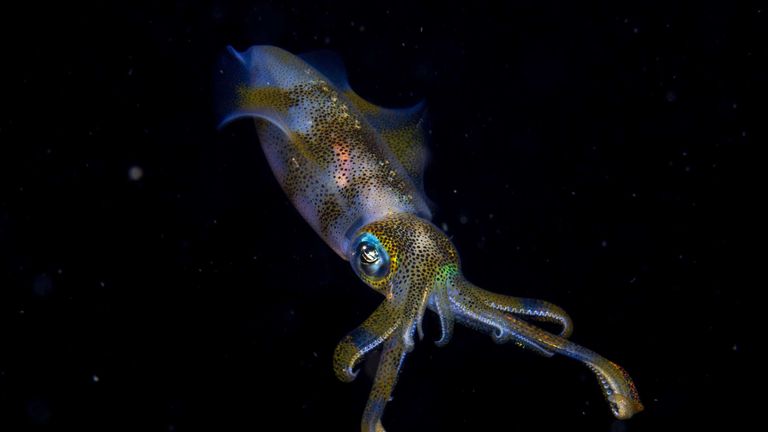 Cruz inherited his father's old underwater camera and has been in love with the ocean from an early age.
He gained his diving certification at 10 years old.
Theo Bosboom, a nature photographer and member of the judging panel, said the image was a "resounding achievement" for the young photographer.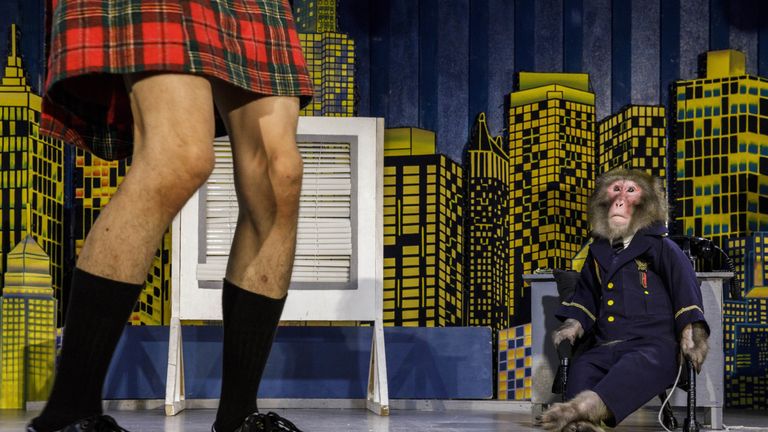 "To dive in the pitch dark, find this beautiful squid and to be able to photograph it so elegantly, to reveal its wonderful shapes and colours, takes so much skill," he said.
Other shortlisted photographs include Luis Vilarino Lopez's image of lava flows on one of the world's most active volcanoes, Kilauea, on Hawaii's Big Island, and Max Waugh's picture of an American bison standing in a snow storm in Yellowstone National Park.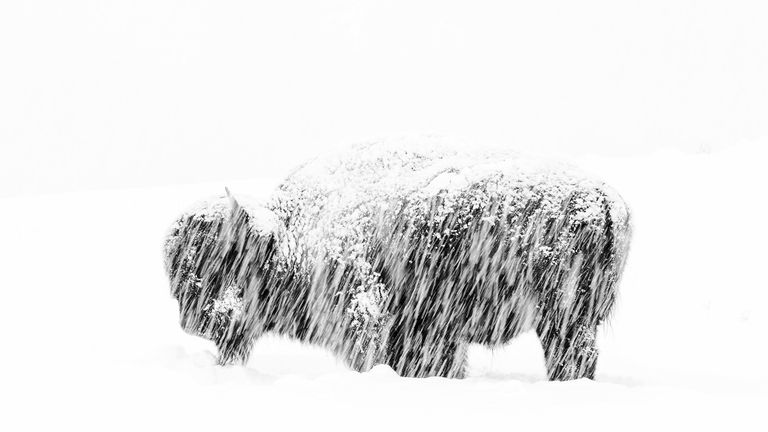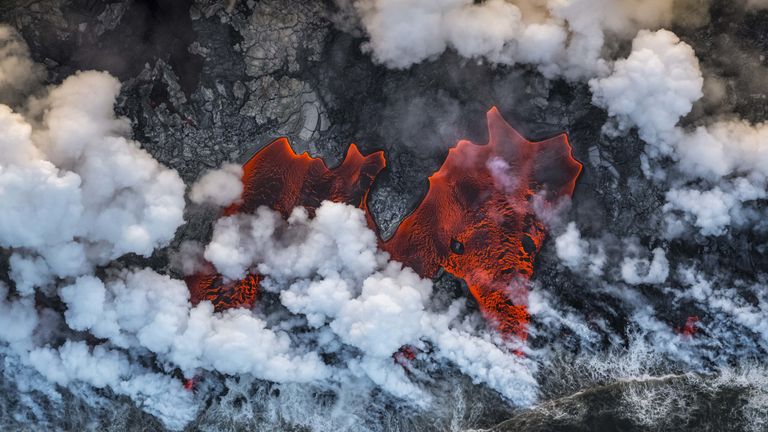 Another is Jasper Doest's photograph of Riku, a Japanese macaque who performs comedy skits at the Nikko Saru Gundan theatre in Japan.
The photographs will be on display at the Natural History Museum from 18 October before touring across the UK and internationally.
Donald Trump 'losing leverage' in Syria after diplomatic U-turn | US News
President Trump's goal to end "endless wars" and bring his troops home is laudable – who doesn't want world peace?
But the confused way he's attempted to achieve this in Syria could fundamentally reshape global alliances, while simultaneously breathing life into Islamic State.
Barely a week since Donald Trump flipped US foreign policy on its head:
Kurdish forces, a key counter-terrorism ally, have sided with arch foe President Assad and Russia
Iranian and Russian-backed Syrian regime forces are gaining ground in Syria as US and British special forces prepare to withdraw
A Turkish cross-border offensive against the Kurds has killed hundreds and displaced hundreds of thousands
Several Islamic State fighters and hundreds of IS supporters have escaped Kurdish-run detention camps
The US has imposed sanctions on NATO ally Turkey
When it came, the handbrake U-turn in American strategy on the Middle East was a two-paragraph statement released by the White House on 6 October.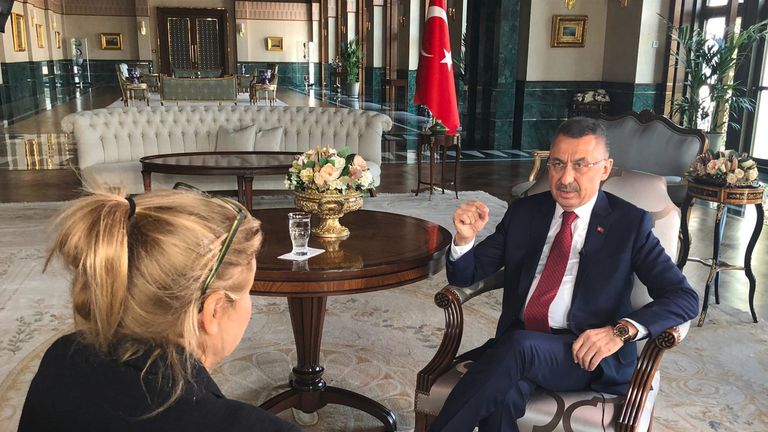 "Today, President Donald J Trump spoke with President Recep Tayyip Erdogan of Turkey by telephone," it read.
"Turkey will soon be moving forward with its long-planned operation into northern Syria.
"The United States Armed Forces will not support or be involved in the operation, and United States forces, having defeated the ISIS territorial 'Caliphate,' will no longer be in the immediate area."
It is no secret that Mr Trump wanted to pull troops out of Syria – he had already tried and failed to do so last December, losing his highly-regarded defence secretary in the process.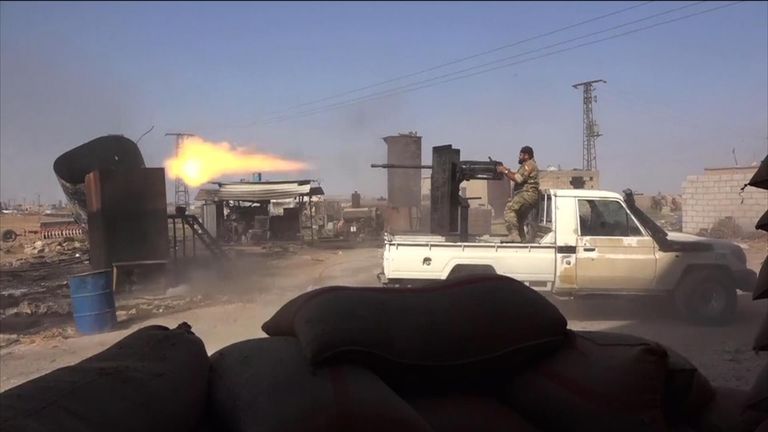 That meant at least the shock of the announcement when it came a second time around had already been factored in and the ramifications gamed out by his military and security chiefs, as well as close allies such as Britain.
What left officials bemused was the curious way the decision emerged, following a telephone call seemingly initiated by the Turkish rather than the US side.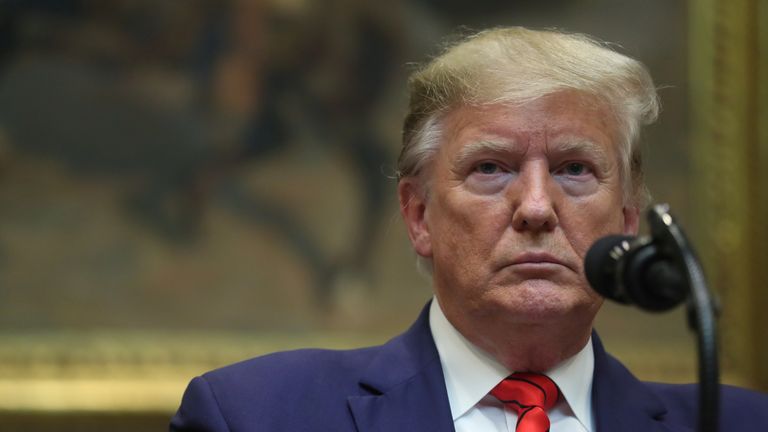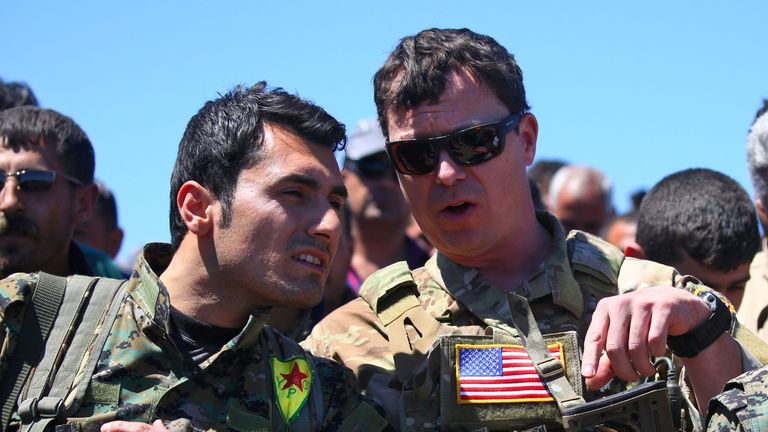 The president used a series of tweets to back up his move, saying it was time to pull US troops out of Syria because Islamic State's so-called caliphate had been defeated.
He justifiably vented anger at the dereliction of duty by European countries – including Britain – to take charge of captured IS suspects who came from their respective states, instead letting them languish in a string of detention camps in northern Syria.
"It is time for us to get out of these ridiculous Endless Wars, many of them tribal, and bring our soldiers home," Mr Trump wrote.
"WE WILL FIGHT WHEN IT IS IN OUR BENEFIT, AND FIGHT ONLY TO WIN. Turkey, Europe, Syria, Iran, Iraq, Russia and the Kurds will now have to figure the situation out… We are 7,000 miles away and will crush ISIS again if they come anywhere near us!"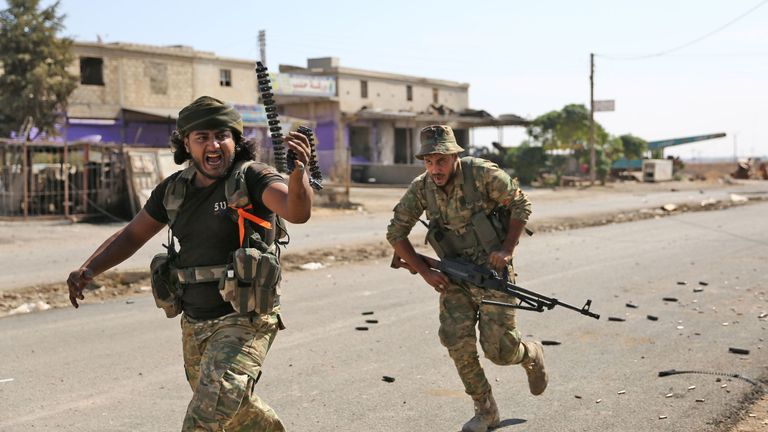 Then came a diplomatic wobble.
Hours after taking his dramatic decision on Syria, the president blinked.
An outburst of horror and anger from Republicans and Democrats alike appeared to prompt him to dilute his plan – evidence perhaps of an absence of understanding of the consequences of what he had by then already unleashed.
"If Turkey does anything that I, in my great and unmatched wisdom, consider to be off limits, I will totally destroy and obliterate the economy of Turkey," President Trump wrote on Twitter.
But he did not specify what off-limits meant.
I asked the Turkish ambassador to London whether he knew – he didn't. Either way, the threat had no impact on Turkey.
Within 48 hours President Erdogan had begun his long-planned ground and air offensive across the border into northeastern Syria against the Kurdish-led Syrian Democratic Forces – a pivotal ally of the US, Britain and others in the years long fight against Islamic State.
A top Kurdish general warned the United States to halt the Turkish assault or else he would have no choice but to strike a deal, brokered by Russia, with the Assad regime to fend off Turkey.
On Sunday, with no US support forthcoming, the Kurds made good on their threat – a devastating move for all those who had fought the Syrian government since 2011.
Within hours, regime forces were moving back into parts of the north that had been off limits, in support of Kurdish fighters facing off against Turkey and its proxies.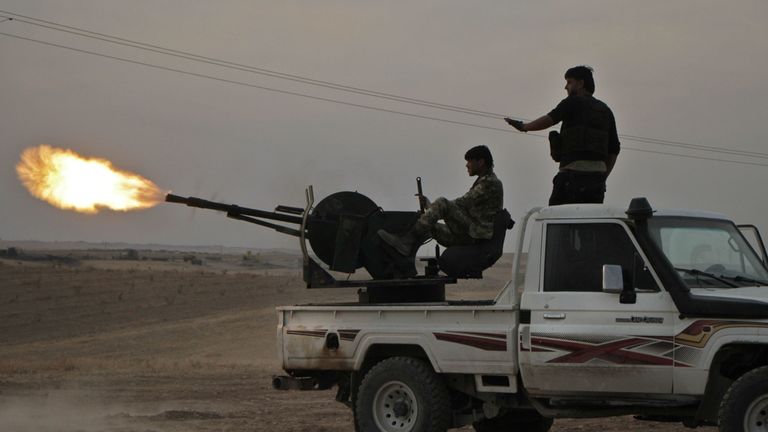 A week after effectively making way for Turkey's military action, the United States then imposed sanctions on Ankara.
France, Germany and other NATO members halted arms sales, while Britain too followed suit in a slightly more limited way.
These are significant steps to take against a NATO ally and could test the durability of an alliance that has been the cornerstone for European and US defence for 70 years.
What happens next in Syria is unclear.
President Erdogan's gamble to continue his cross-border attack, despite world leaders urging him to stop, could spectacularly backfire if his forces end up clashing with the Russian military, also active on the ground and in the air in support of President Assad.
Russia and Turkey are supposed to be close allies.
The Turkish leader will doubtless be hoping some kind of deal can be struck between Ankara, Damascus, Moscow and Tehran that satisfies his demands for a secure border and perhaps unites the whole of Syria back under the regime.
The only certainty as things stand is that the United States is losing its leverage, losing its Kurdish allies and losing its ability to secure dozens of the most dangerous Islamic State fighters who are still being held by the Kurds.
Mr Trump had claimed that the US took charge of the worst of the militants, but as of Monday they had only actually transferred two British members of the IS "Beatles" – accused of killing Western hostages – to a secure facility in Iraq.
The long-term, wider, international implications of this past week are impossible to predict.
But if it signals the moment Turkey breaks with Europe and the United States to turn fully towards Russia, while President Assad regains control of his whole country, supported by Iran, then Western allies will be left marginalised, undermined and weaker.
They may also have to confront a newly revived terrorist threat if Islamic State is able to exploit the confusion to its advantage.
Dutch family living in isolation discovered by police after nine years | World News
A family living in isolation on a farm in the Netherlands have been discovered by police after nine years.
The seven adults are receiving medical treatment after police acted on a tip-off and found them locked away in a secret room on the premises, officials said on Tuesday.
Mayor Roger de Groot said six young adults, aged 18 to 25, and their ailing father were found near Ruinerwold – 130km (80 miles) northeast of Amsterdam.
They had apparently not been in contact with the outside world for nine years.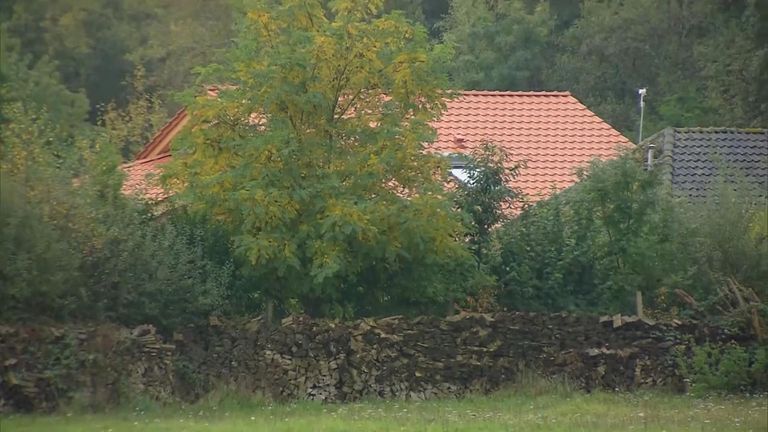 Mr de Groot said a 58-year-old man, who is not the father of the children, was arrested at the farm. His role was unclear.
The mayor added: "As far as I know their mother died before they arrived there.
"Police found makeshift living quarters where the family was living in hiding."
The family had reportedly lived in a hidden cellar and survived on vegetables and animals tended in a secluded garden, TV RTV Drenthe reported.
Other local news reports said the family were discovered after one of the siblings escaped and sought help at a nearby cafe.
An employee at the cafe told RTV Drenthe that a 25-year-old man had come in looking scruffy and bewildered with long hair – and said he had not been outside for nine years.
"You could see he had no idea where he was or what he was doing," the cafe owner, Chris Westerbeek, told the broadcaster.
"He said he had run away and that he urgently needed help."
The siblings and their father, who was reportedly bedridden after a stroke, were being treated at an undisclosed location, the mayor said.
Drone images of the farm showed a cluster of buildings with a large vegetable garden on one side.
The small property also appeared to be ringed by a fence and largely obscured by trees.
Officers investigating the farm found "a number of improvised rooms where a family lived a withdrawn life", Mr de Groot said in a statement.
He added that the police investigation is looking into "all possible scenarios", but didn't elaborate.
He said the family was now "in a safe place receiving appropriate care and attention".