Harry and Meghan's baby Archie will arrive in South Africa with his parents this morning for their first official tour as a family.
It is unclear how soon the Duke and Duchess of Sussex will be seen with their son after their arrival in Cape Town, as there is no formal photo opportunity at the airport.
The palace said this was due to South Africa's president Cyril Ramaphosa being at the United Nations General Assembly in New York. Buckingham Palace said earlier this month that they were hoping Archie would make a public appearance but were sorting out the details.
The palace said the couple are looking forward to the 10-day tour which will see them visit Cape Town and Johannesburg, with Prince Harry also travelling alone to Botswana, Angola and Malawi.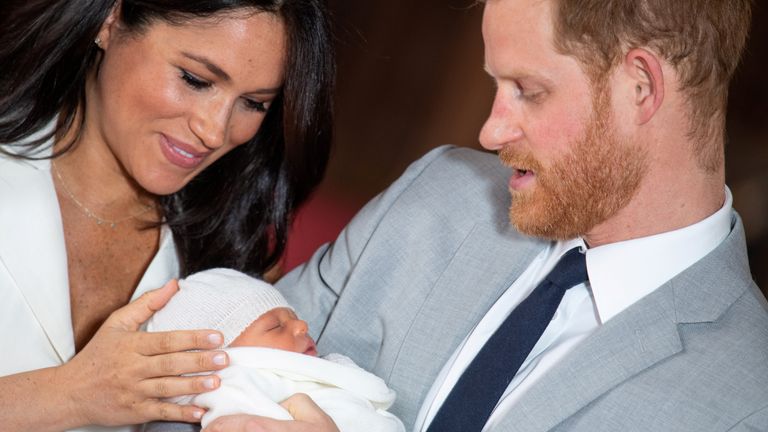 The prospect of seeing five-month-old Archie on his first overseas tour has increased international media attention, with 80 travelling media accredited to cover the trip, along with another 300 local journalists, TV crews and photographers.
It comes after a difficult summer for the Sussexes, including criticism of the £2m bill to refurbish Frogmore Cottage, and suggestions they were being hypocritical for using private jets for their holidays while campaigning about issues around climate change. Some royal commentators see this tour as an opportunity to rebuild their reputation.
One of the issues the couple will focus on is gender-based violence, as their visit follows a series of protests in South Africa against the increase in the number of women being raped and murdered. Mr Ramaphosa admitted the country is facing a national crisis of violence against women, and Meghan is expected to show support for those campaigning on the issue.
Zintle Olayi, the Cape Town spokesperson for #TheTotalShutdown intersectional women's movement, told Sky News: "I think our country is really broken, and we're not ok and I'm not sure really how we are going to receive them coming here but definitely it couldn't hurt to have someone of that profile or that magnitude to speak on the issues of gender-based violence."
Talking about the impact Meghan could have, Ms Olayi added: "It means the state will take us seriously, the private sector will take us seriously and in general men in South Africa will take us seriously, seeing someone as Meghan speaking against the behaviour men inflict on women on a daily basis."
:: Listen to the Behind the Headlines podcast on Apple Podcasts, Google Podcasts, Spotify, Spreaker
The first engagement of the tour will be at a township in Cape Town where the Sussexes will view a workshop that teaches children about their rights, self-awareness and safety and which provides self-defence classes and female empowerment training to young girls in the community.
They will then go to the District Six Museum to learn about how they are reuniting members of the community forcibly relocated during the apartheid era, when more than more than 60,000 people were forced to leave their homes.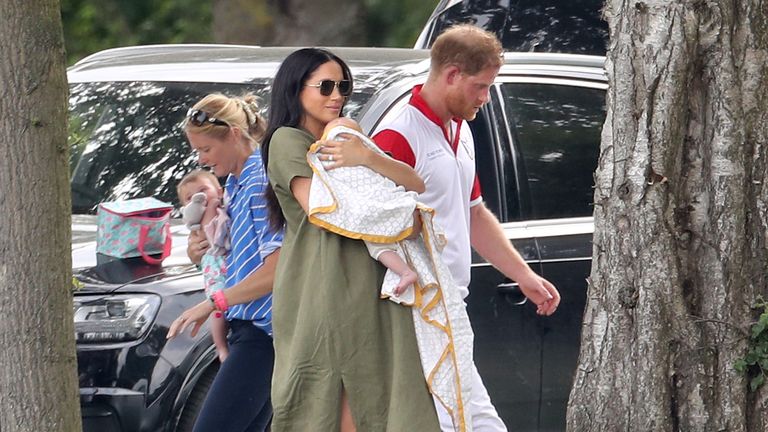 Shahied Ajam was living there at the time and now helps those still fighting to return. Speaking about the royal visit and the painful legacy of apartheid, he said: "For Prince Harry to come here, I must say, is a big step towards the what we call the healing process. If people see Harry and talk to him, maybe he will understand and identify with their plight."
He added: "In regards to the history of the English, or Britain, in this country, if we speak in terms of colonialism we can't wipe that away but Harry being of a new generation can turn the tables with a gesture. With a practical and tangible gesture to say to the people of District Six: 'I'm here for you'."
Lesbian kiss row: Wedding-planning site hits out at Hallmark for pulling adverts | Ents & Arts News
A wedding planning website has refused to advertise on the Hallmark Channel again after it scrapped commercials featuring two brides kissing at the altar.
The network removed the adverts following a complaint by One Million Moms – a conservative group linked with the American Family Association.
Zola had submitted six adverts, four of which featured a lesbian couple.
After Hallmark axed those, but not the two featuring only opposite-sex couples, Zola pulled its remaining adverts.
"The only difference between the commercials that were flagged and the ones that were approved was that the commercials that did not meet Hallmark's standards included a lesbian couple kissing," said Mike Chi, Zola's chief marketing officer.
"All kisses, couples and marriages are equal celebrations of love and we will no longer be advertising on Hallmark," he said.
The decision was also met with anger by a number of US celebrities.
Ellen DeGeneres asked Hallmark: "Isn't it almost 2020? What are you thinking? Please explain. We're all ears."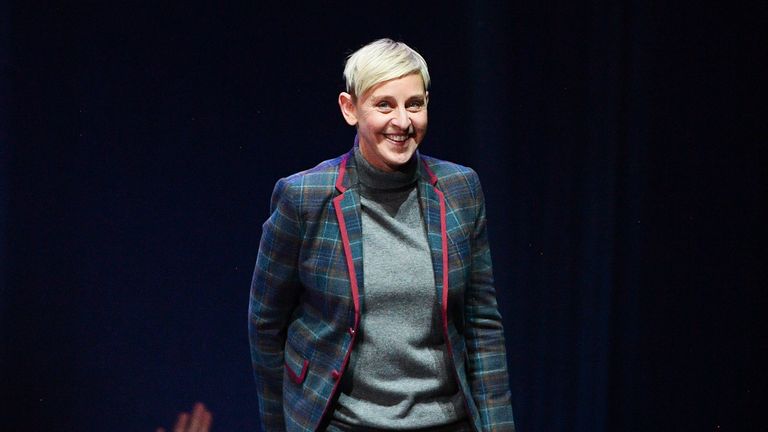 Actress Sandra Bernhard, who played one of the first openly bisexual characters on network TV in Roseanne also criticised Hallmark's decision.
"All the groovy gay ladies i know won't be watching your Christmas schlock," she wrote on Twitter, addressing Hallmark.
"They'll be out celebrating with their "families", wives, children, friends on & on & getting married in chic ensembles. Didn't you all get the memo? Family is all inclusive."
In one of the adverts for Zola, two brides stand at the altar and discuss whether their wedding would go more smoothly if they had used a planning site before sharing a kiss.
Molly Biwer, senior vice president for public affairs and communications at Hallmark, said: "The debate surrounding these commercials on all sides was distracting from the purpose of our network, which is to provide entertainment value.
"The Hallmark brand is never going to be divisive. We don't want to generate controversy, we've tried very hard to stay out of it… we just felt it was in the best interest of the brand to pull them and not continue to generate controversy."
Ms Biwer said One Million Moms had complained about the adverts to Bill Abbott, CEO of Crown Media Family Networks, Hallmark's parent company.
A post on the group's website said that Mr Abbott "reported the advertisement aired in error".
The group also wrote: "The call to our office gave us the opportunity to confirm the Hallmark Channel will continue to be a safe and family-friendly network."
White Island volcano death toll rises to 16 as victim dies in Australia hospital | World News
The death toll from the volcanic eruption on White Island has reached 16 after another victim died in hospital in Australia.
At least 19 other people remain in hospital following Monday's eruption on the New Zealand island, also known as Whakaari.
It comes as recovery teams failed in their latest efforts to locate two remaining bodies.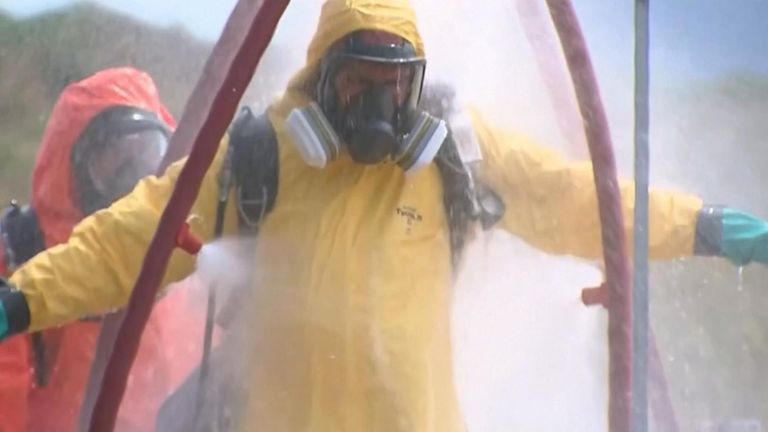 Authorities said eight police search and rescue staff were deployed for 75 minutes to an area where reports suggested one body could be.
"I can say we have found no further bodies in that area," Deputy Police Commissioner Mike Clement told reporters.
On Friday, six bodies were successfully retrieved from the island by a New Zealand military team and taken to the mainland for disaster victim identification.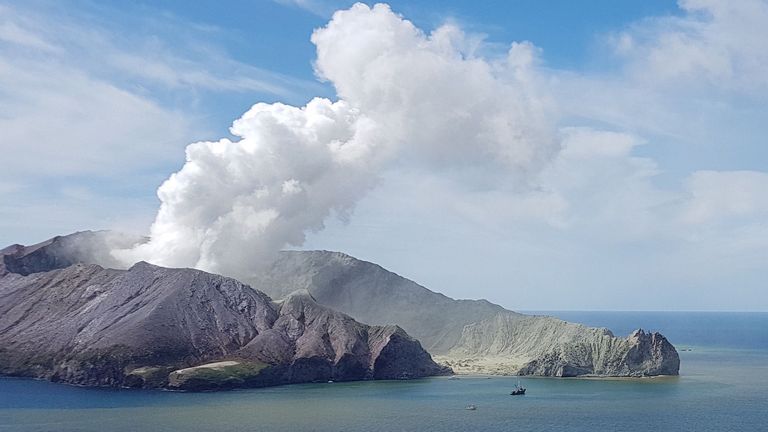 Police have said they remained committed to recovering the two bodies and that police and military divers were continuing to scour the waters around the island.
"Everyone went out there absolutely desperate to find bodies and return them to loved ones," Mr Clement said.
The volcano, a popular destination for day-trippers, erupted on Monday, spewing ash, steam and gases over the island.
Among the 47 people on the island at the time were Australian, US, German, Chinese, British and Malaysian tourists.
Police have begun formally releasing the names and nationalities of those killed, with 21-year-old Australian Krystal Browitt the first person identified.
On Sunday, police also released the names of New Zealander Tipene Maangi and Australians Zoe Hosking, Gavin Dallow and Anthony Langford.
Prime Minister Jacinda Ardern has called on New Zealanders to observe a minute's silence in memory of victims of the disaster at 2.11pm on Monday – exactly one week on from the eruption.
Ms Ardern and her cabinet will pause in silence during their regular meeting at parliament in Wellington.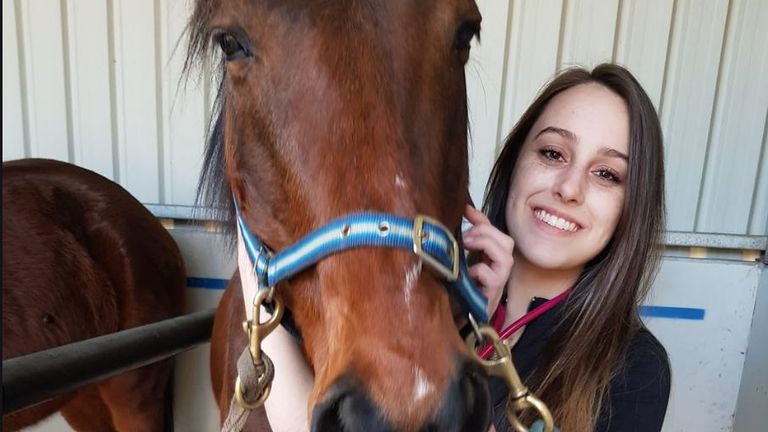 "Wherever you are in New Zealand or around the world, this is a moment we can stand alongside those who have lost loved ones in this extraordinary tragedy," she said.
"Together we can express our sorrow for those who have died and been hurt and our support for their grieving families and friends."
Hertha Berlin U16 team walks off pitch after players 'racially abused' by opponents | World News
Hertha Berlin's under-16 team has walked off the pitch during a game after its players were allegedly racially abused by opposition players.
The German club's officials informed the referee of the alleged abuse and decided to stop playing in the 68th minute while leading 2-0 against regional rivals Auerbach.
The Bundesliga club says in a statement on its website that it took the decision "because we as Hertha BSC condemn racism and discrimination in every form".
On Twitter, the club said: "There are times when football doesn't come first. Racism has no place in our society."
Executive board member Paul Keuter called it "the only correct decision, not to continue with the game".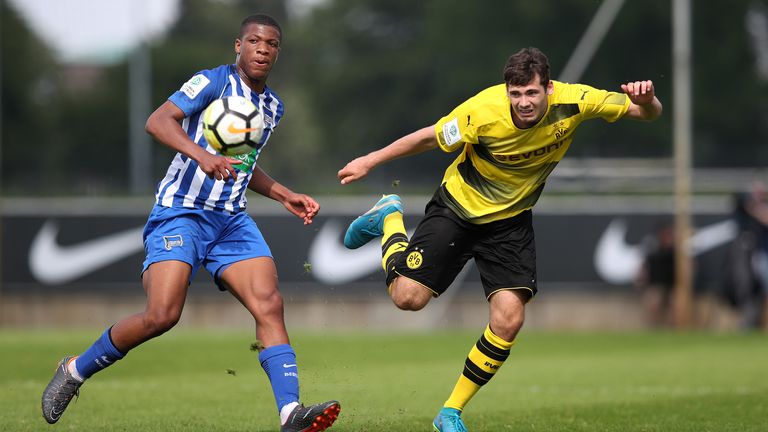 Hertha under-23 player Jessic Ngankam said he was targeted with monkey chants and called an "ape" by an opposing player during his side's fourth division game against Lokomotive Leipzig on 6 December.
"Insults are unfortunately an everyday occurrence in football, and I can put up with them. But racist abuse is a no-go," the 19-year-old said.
Both Hertha and Lokomotive condemned the alleged abuse.