The Duke and Duchess of Cambridge have arrived in Pakistan for a five-day visit which aims to focus on strengthening ties and addressing challenges such as climate change.
The royal couple disembarked from a British Royal Air Force plane at Nur Khan Airforce base in Rawalpindi, near the capital Islamabad, on Monday night.
Kate embraced Pakistani tradition by wearing an ombre Catherine Walker gown which nodded to the shalwar kameez, a dress or tunic worn over trousers, while Prince William wore a navy suit with a blue tie.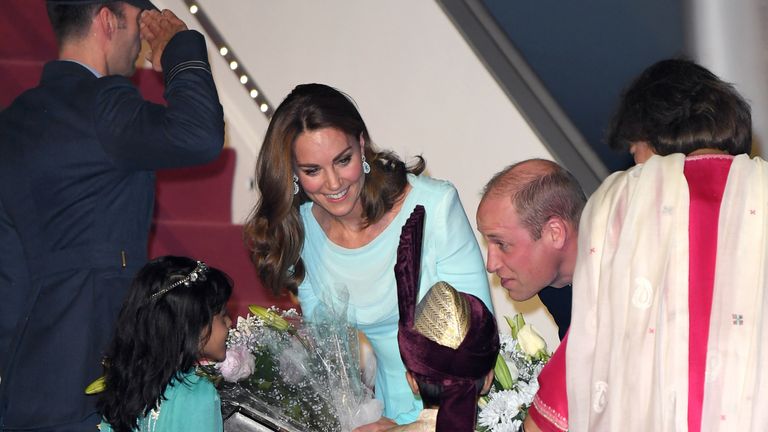 The couple, emerging after an eight-hour flight, were greeted by Pakistani Foreign Minister Shah Mehmood Qureshi and Thomas Drew, the British High Commissioner, and were given bouquets of flowers by two children.
The tour will be William and Kate's first official visit to Pakistan and their "most complex" tour to date, according to Kensington Palace, referring to political tensions and security concerns in the region.
:: Listen to the Behind the Headlines podcast on Apple Podcasts, Google Podcasts, Spotify, Spreaker
More than 1,000 Pakistani police officers will be deployed to secure the Duke and Duchess' safety during their stay.
Their trip, which was requested by the Foreign and Commonwealth Office, comes during heightened tensions between Pakistan and India over the disputed region of Kashmir, which both countries are claiming in full.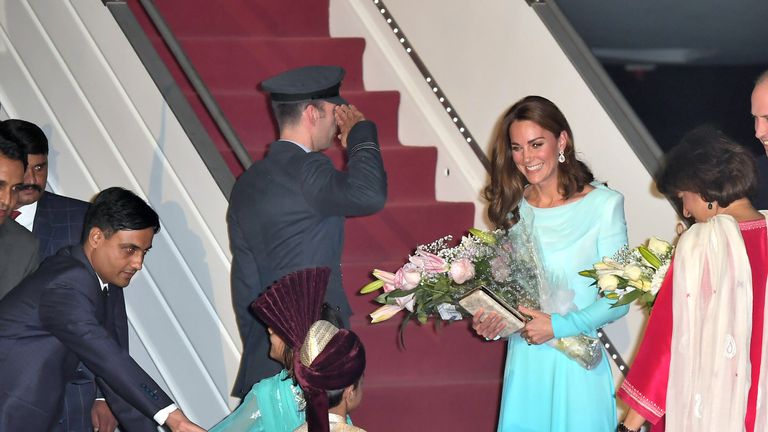 William and Kate's trip will pay respect to the historical relationship between Britain and Pakistan and "will largely focus on showcasing Pakistan as it is today – a dynamic, aspirational and forward-looking nation", the Palace said.
However details of the couple's engagements will be announced on the day due to security considerations. The couple's three children have stayed at home.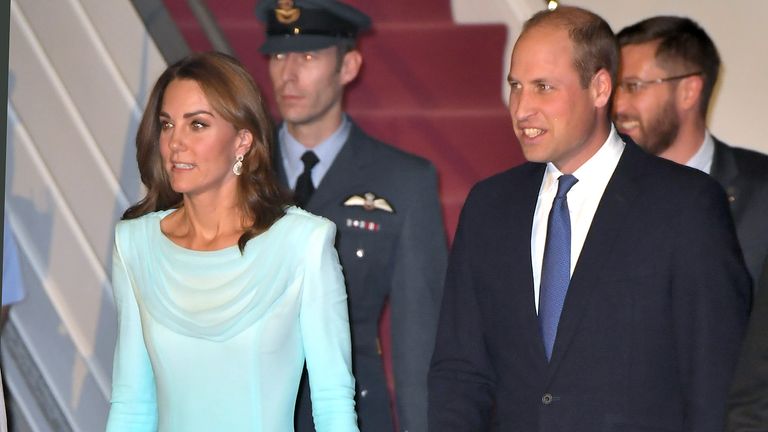 The tour, which lasts until Friday, will span more than 1,000km of the country, including Islamabad, the city of Lahore, the mountainous countryside in the north and border regions to the west.
William is hoping to create his own legacy in a country visited by both of his parents.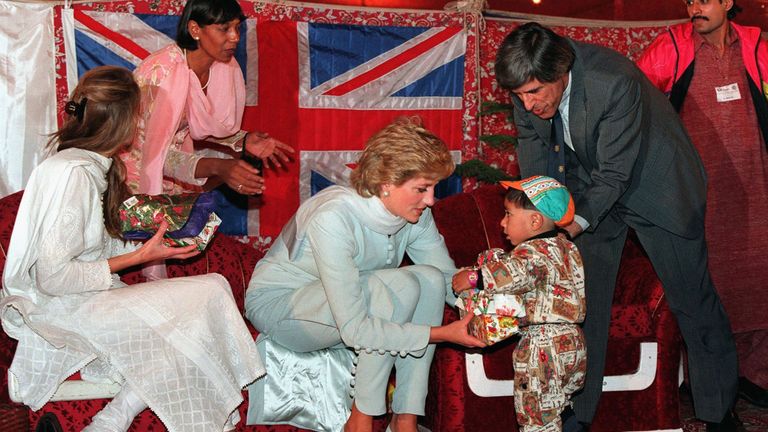 The tour comes 13 years after the last official royal visit to Pakistan when Prince Charles and Camilla, Duchess of Cornwall, visited the country in 2006.
Foreign Minister Mr Qureshi earlier said that the people of Pakistan still adore Princess Diana, who visited the country in the 1990s to participate in a fund-raising event for a cancer hospital built by now-prime minister Imran Khan.
Mr Khan is set to meet the royal couple during the visit.
Hong Kong: How long will China tolerate embarrassing protests and will it use force? | World News
China has accused the UK and US of interfering in the internal affairs of Hong Kong as authorities struggle to contain months of protests in the city.
It comes after fresh violence on Monday as Hong Kong police, firing rubber bullets and tear gas, clashed with anti-government protesters armed with petrol bombs and other weapons.
Here, Sky News looks at the options facing China and whether it is likely to use force to stop the protests.
How long can China tolerate this?
The protests are hugely embarrassing for China, without doubt.
They have put a huge dent in Chinese president Xi Jinping's carefully crafted image as infallible leader.
The Hong Kong government and Beijing have badly mishandled the unrest. The longer it goes on the more damage is done.
There is also always the danger that it could inspire protest and disorder on the Chinese mainland.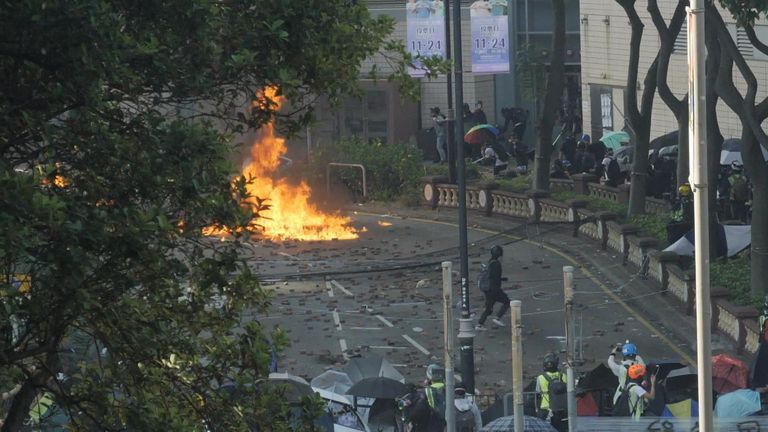 Is that happening?
No sign of it yet.
The government's total control of the media means most Chinese people aren't seeing the protests in the way we are.
There is also some evidence that those Chinese who do know about it have little sympathy for the protesters, who they see as privileged and more free and so with little to complain about.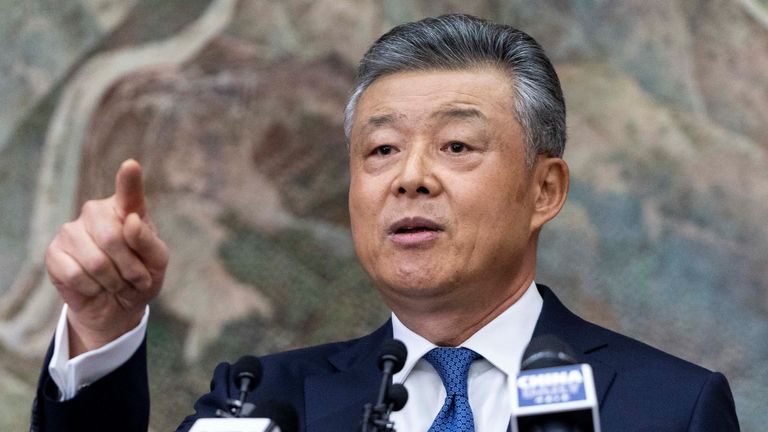 What else is China worried about?
The magic fraction to remember is two-thirds. That is the amount of China's foreign investment that comes through Hong Kong.
That makes it hugely important to Beijing. And it will only continue if Hong Kong continues to be seen as semi-autonomous, apart from mainland China and where the rule of law remains supreme. Otherwise investors will be scared away.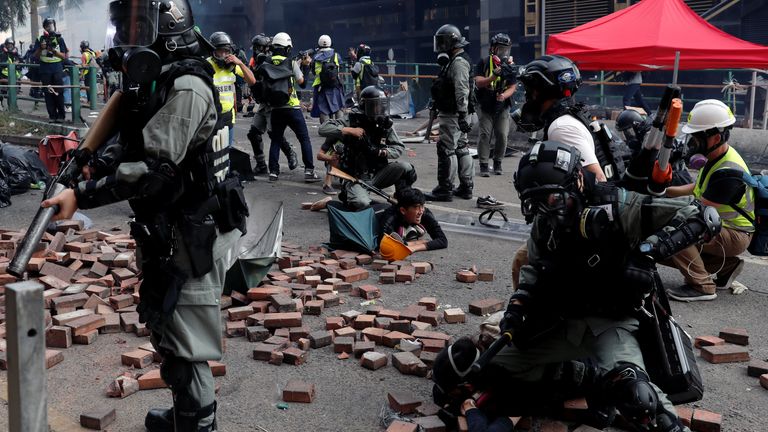 What's that got to do with the protests?
Protests don't seem to have reduced that valuable foreign investment pouring through Hong Kong. In fact it's gone up since they began.
But if China takes any action jeopardising Hong Kong's special status, the opposite could be the case.
Hong Kong is ruled on the principle of "one country two systems of government". Investors like that.
If Chinese forces were to replace Hong Kong police and crush the unrest it would be waving goodbye to "one country two systems". And farewell to a lot of foreign investment.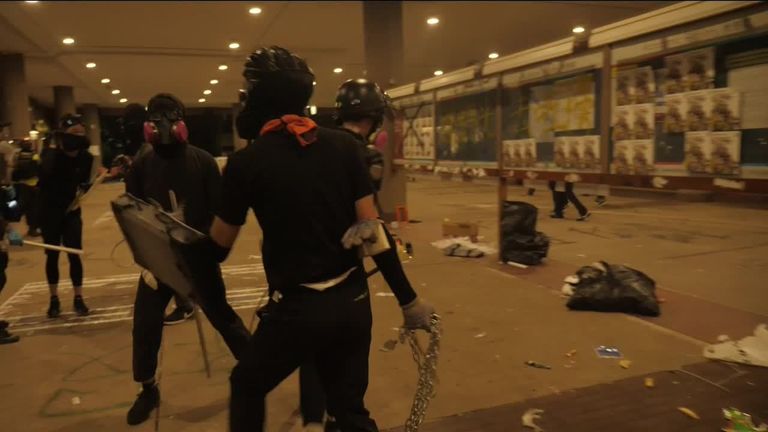 Is one country two systems still a thing?
Sometimes it looks like China is pulling all the strings, but it is still not getting involved directly.
It can still say this is Hong Kong's problem and quarantine some of the fallout. As soon as it intervenes directly, it has ownership.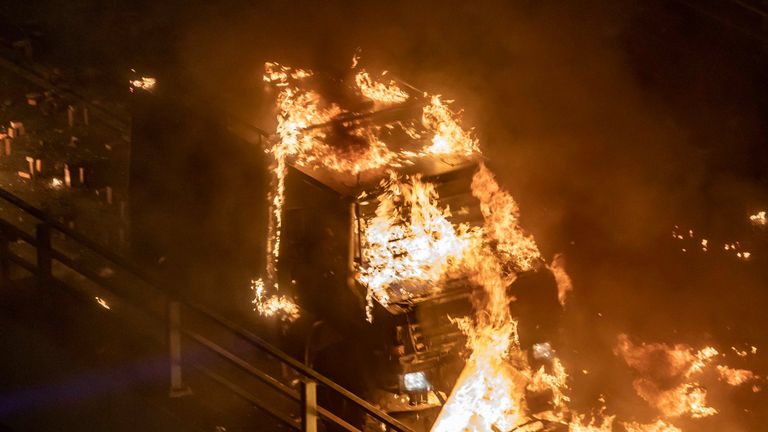 is China threatening to use force?
Not explicitly. But it has been staging very public "riot control" exercises on the mainland, showing Chinese forces tackling civilian protest.
It also has doubled its military presence. Since the UK handed back control of Hong Kong to China in 1997, Beijing has stationed People's Liberation Army (PLA) troops in barracks there.
They are rotated on a regular basis, but last time that happened, the existing garrison did not go home so it has twice as many soldiers as normal.
But these are PLA soldiers – trained to fight wars, not urban protest.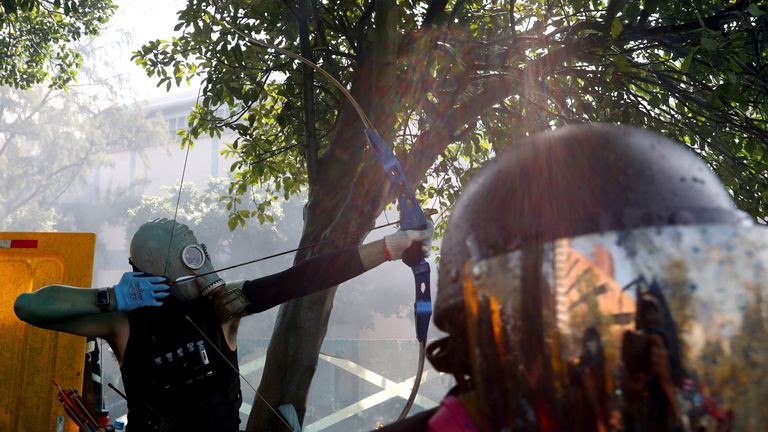 Might they still try it?
Analysts say only as a last resort.
The unrest is embarrassing and damaging but, without spreading, it is not an existential threat to the Chinese communist regime. So why risk jeopardising all that foreign investment?
What else are Beijing's options?
Covert means. Rumours are rife of Chinese agents-provocateurs engineering incidents turning public opinion against the protests. There's not a lot of evidence supporting it
Or it could play the waiting game hoping eventually the protests will subside? It has tried that for six months and so far they are only escalating
Western diplomats say the only way out of this crisis is a political solution involving compromise by the Hong Kong government and protesters. China could try and encourage this, but so far seems to be insisting on Hong Kong chief executive Carrie Lam holding the line
Antique smuggling ring broken up after raids in UK, Germany, France and Serbia | World News
Italian police have broken up a smuggling ring that was illegally transporting historical artefacts around the world.
Police carried out early morning raids on Monday morning in London, as well as cities in Germany, France and Serbia, according to the Carabinieri paramilitary art crime squad. The Carabinieri is Italy's police force.
23 arrest warrants have been issued in connection to the smuggling ring, although officials have declined to say how many are in custody.
Four of those linked to the ring live abroad.
Some 123 suspects linked to the smuggling ring have so far been investigated by the Carabinieri.
Police had previously carried out raids and recovered thousands of items as part of the operation.
Italian news agency ANSA reports that the artefacts that had been trafficked out of the country are of "huge value" and adds that the items were mostly from secret archaeological digs in Calabria – known as the "toe" of Italy.
Police say that in the course of the investigation, which began in 2017, officers have retrieved a number of items worth several million euros.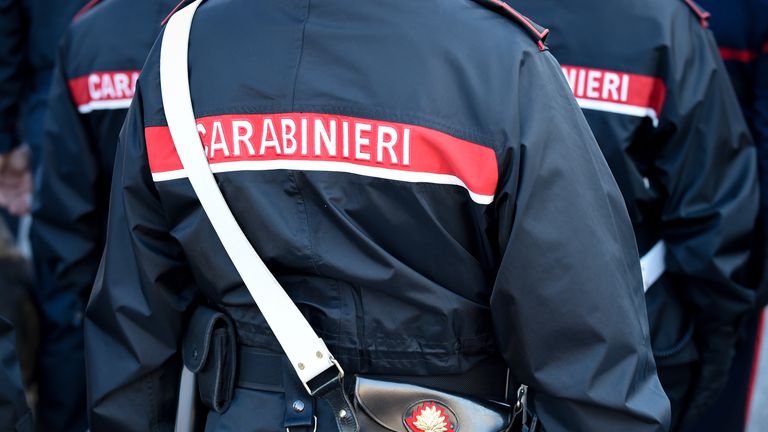 In a statement, culture minister Dario Franceschini said the success of the operation was down to "sophisticated investigative techniques and the collaboration of Europol and foreign police forces".
Mr Franceschini added that Italy's security forces "successfully concluded a vast operation to counter illegal trafficking of archaeological findings from Calabria to northern Italy and abroad, recovering thousands of items and seizing material used for the illegal digs".
He called the team that led the investigation "the envy of the world".
Under Italian law, antiquities that are found on Italy's territory belong to the state – making their removal from the country illegal.
Police are expected to release more details about the case in the coming days.
Breaking Bad in real life? Two chemistry professors in Arkansas are accused of making meth | US News
Two chemistry professors in the US have been arrested on suspicion of making meth – a story similar to the hit TV show Breaking Bad.
In an apparent case of life imitating art, Terry D Bateman, 45, and Bradley A Rowland, 40, both chemistry professors at Henderson State University in Arkansas, were charged with making the drug methamphetamine.
In Breaking Bad, chemistry teacher Walter White, played by Bryan Cranston, takes to manufacturing the drug in order to pay for cancer treatment, which leads to a life of crime.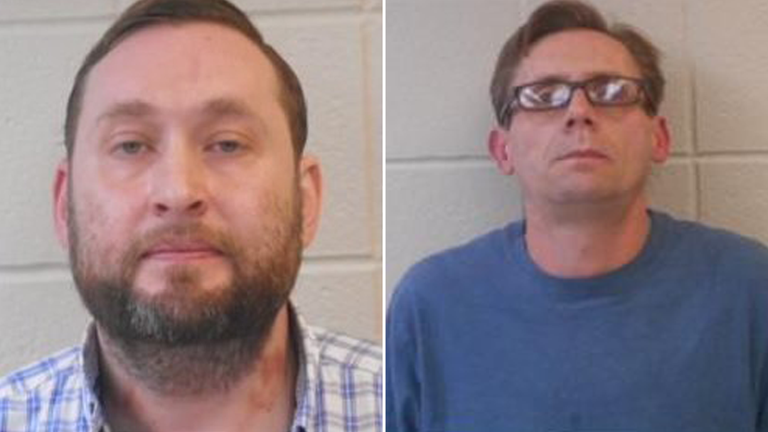 The pair were taken to jail on Friday, but it wasn't clear if they have since been released.
A statement from the police in Arkansas said: "Bateman and Rowland were the subject of an investigation originating with Henderson State University Chief of Police."
If the professors are found guilty of making the drug, they could spend up to 20 years in prison.
A spokeswoman for Henderson State University said that Bateman and Rowland had been on administrative leave since 11 October – three days after police investigated reports of a chemical smell in the campus' science centre.
She added that there were elevated levels of benzyl chloride in the area – a chemical used in the manufacturing of methamphetamine.
The building was subsequently closed down and reopened nearly three weeks later, once the air had been filtered.
"The safety of our students, faculty, and staff is a top priority, and we continue to cooperate with authorities," the spokeswoman aid.
Methamphetamine is a class A drug in the UK – the highest classification a narcotic can be given, and is often taken as a "party drug" – enabling users to increase their energy at night when using it, before severely "crashing" in the daytime.