A family living in isolation on a farm in the Netherlands have been discovered by police after nine years.
The seven adults are receiving medical treatment after police acted on a tip-off and found them locked away in a secret room on the premises, officials said on Tuesday.
Mayor Roger de Groot said six young adults, aged 18 to 25, and their ailing father were found near Ruinerwold – 130km (80 miles) northeast of Amsterdam.
They had apparently not been in contact with the outside world for nine years.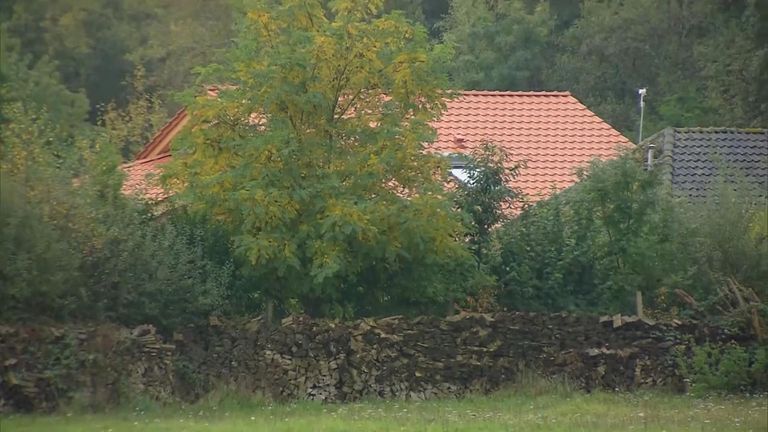 Mr de Groot said a 58-year-old man, who is not the father of the children, was arrested at the farm. His role was unclear.
The mayor added: "As far as I know their mother died before they arrived there.
"Police found makeshift living quarters where the family was living in hiding."
The family had reportedly lived in a hidden cellar and survived on vegetables and animals tended in a secluded garden, TV RTV Drenthe reported.
Other local news reports said the family were discovered after one of the siblings escaped and sought help at a nearby cafe.
An employee at the cafe told RTV Drenthe that a 25-year-old man had come in looking scruffy and bewildered with long hair – and said he had not been outside for nine years.
"You could see he had no idea where he was or what he was doing," the cafe owner, Chris Westerbeek, told the broadcaster.
"He said he had run away and that he urgently needed help."
The siblings and their father, who was reportedly bedridden after a stroke, were being treated at an undisclosed location, the mayor said.
Drone images of the farm showed a cluster of buildings with a large vegetable garden on one side.
The small property also appeared to be ringed by a fence and largely obscured by trees.
Officers investigating the farm found "a number of improvised rooms where a family lived a withdrawn life", Mr de Groot said in a statement.
He added that the police investigation is looking into "all possible scenarios", but didn't elaborate.
He said the family was now "in a safe place receiving appropriate care and attention".
Cricket T20I: England beat New Zealand in Super Over thriller | World News
England have again beat New Zealand after a Super Over, following a barely believable conclusion to a rain-reduced T20I series decider in Auckland.
Eoin Morgan's men edged the Black Caps in a Super Over in the World Cup final at Lord's in July, and followed suit at Eden Park on Sunday – albeit not on boundary countback – to take the series 3-2 after the sides had scored 146 runs apiece in a truncated 11-over-a-side game.
Morgan and Jonny Bairstow tonked one six each off Tim Southee in England's Super Over as the tourists totalled 17-0, before Chris Jordan – whose 12 runs from the final three balls had taken the match to a Super Over in the first place – conceded only eight runs in New Zealand's and dismissed Tim Seifert thanks to a superb tumbling catch from Morgan.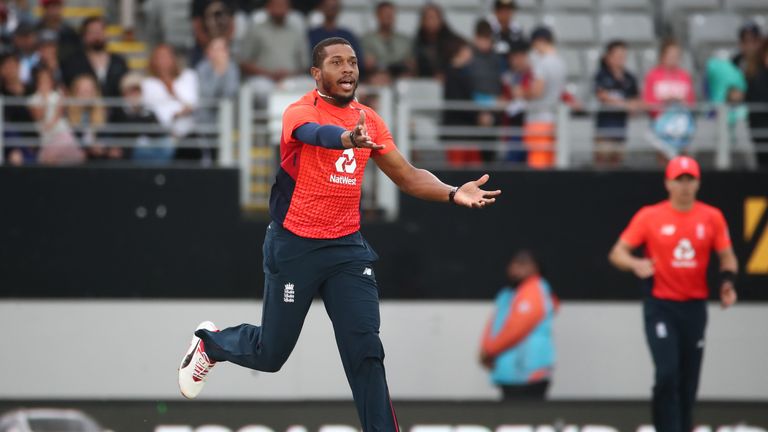 New Zealand were far more brutal once a shortened game finally got under way at 4pm local time, with Martin Guptill slamming a 19-ball fifty as the Black Caps cracked 83 from their first five overs after being inserted.
Adil Rashid – back into the side at the expense of Matt Parkinson – had Guptill caught by Tom Banton at deep midwicket, while the also-restored Saqib Mahmood dismissed Colin de Grandhomme (6) in similar fashion.
Guptill's opening partner Colin Munro hit 46 from 21 deliveries, while Seifert (36 off 19) pounded Sam Curran for boundaries late on before being yorked by his brother Tom.
The Black Caps' score of 146-5 looked challenging but chaseable on a small ground – despite England leaving out Dawid Malan, who had thumped their quickest-ever T20I ton, from 48 balls, in the previous game in Napier.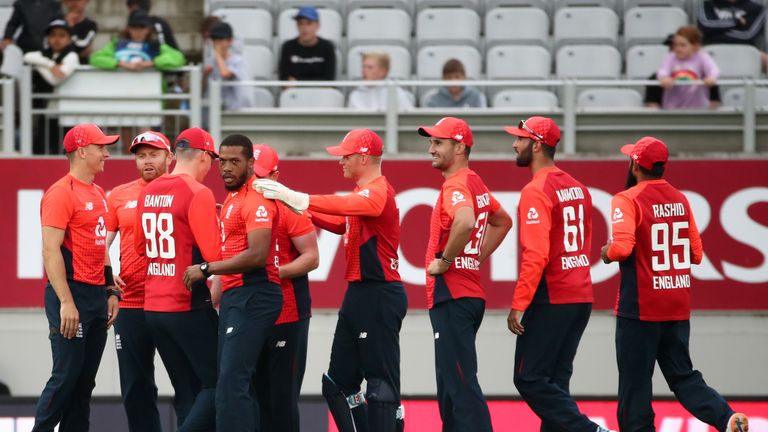 The tourists' hopes were dealt a couple of early blows with Banton (7) out lbw to Trent Boult – after his unsuccessful review had initially shown the wrong delivery being displayed by ball-tracking – and James Vince (1) chipping Southee to mid-off.
Morgan (17 off 7) rallied England from 9-2, only to hole out off Boult after smashing the left-armer for three boundaries in as many balls.
Bairstow (47 off 18) and Sam Curran (24 off 11) – the latter promoted to No 5 in the order – then ran riot in a stand of 61 from just 24 balls, with Curran taking a Scott Kuggeleijn over for 20 and Bairstow taking the next, bowled by Ish Sodhi, for 22, as he mowed three straight sixes.
However, England's hopes appeared to be slipping away when Bairstow feathered Jimmy Neesham behind from the final ball of the seventh over, Curran was stumped by Seifert off Mitchell Santner from the first ball of the eighth, and Lewis Gregory then went six and out, as they tumbled from 100-3 to 107-6.
Sam Billings (11 not out) and Tom Curran (12) kept England in the hunt and took the equation down to 16 required from the final regulation over, bowled by Neesham.
New Zealand started the over well with England only taking three runs and seeing Curran dismissed across the first three balls, but Jordan then thumped a six over cover, picked up two into the leg side, and then whipped away a match-tying boundary.
The 31-year-old then proved the hero with the ball – just as his great mate Jofra Archer had done in the World Cup final Super Over – as he recovered from bowling a wide and being hit for four by Seifert to have the batsman pouched by Morgan and then conceded one run from the final two balls.
Morgan, of course, had done his part with the bat in the Super Over as his side edged the Black Caps in a series decider once again, having pipped them 3-2 in an ODI series on home soil in 2015 and one in New Zealand in 2018.
KSI vs Logan Paul 2: British YouTuber wins boxing fight against social media rival | World News

British YouTuber KSI has won his highly anticipated boxing rematch against US social media star Logan Paul.
Both fighters were knocked to the ground at different points in the contest that lasted six rounds in Los Angeles.
Two judges scored the fight 57-54 and 56-55 in favour of KSI, with one judging scoring it 56-55 in favour of Paul.
The British internet star, whose real name is Olajide William "JJ" Olatunj, said after his victory: "KSI was scared to fight last time, scared to touch him, this time I went in there.
"Your boy has done it, I am victorious.
"I'm a dog, I keep saying it. I'm a fighter and I keep going!"
KSI has just over 20 million subscribers on his YouTube channel, while Paul has about 19.9 million subscribers on the site.
The two men fought a rematch after their major amateur bout at the Manchester Arena ended in a draw last year.
The pair traded insults before their bout at the Staples Centre in Los Angeles on Saturday.
KSI had to clarify remarks he made after telling his rival "you're going to f****** die" at a news conference.
He tweeted afterwards: "Just want to clarify a statement I made yesterday at the press conference.
"I don't intend to kill Logan physically tomorrow, I only intend to kill his YouTube career and spirit.
"After this fight, I still want Logan to be alive and well."
Australia bushfires: Firefighters urge residents to take action now | UK News
Australian firefighters trying to contain bushfires have warned people to take action now because they "may not get help" on Tuesday.
The New South Wales Rural Fire Service (NSW RFS) said on Sunday that they were expecting severe and extreme fire dangers across broad parts of the country's most populous state, including near the nation's largest city, Sydney.
The NSW RFS wrote on Twitter: "Tuesday 12 November will be a dangerous day. Widespread areas of severe and extreme fire danger.
"With so many fires already burning, homes and lives will be at risk. If you are threatened by fire, you may not get help. Start taking action now."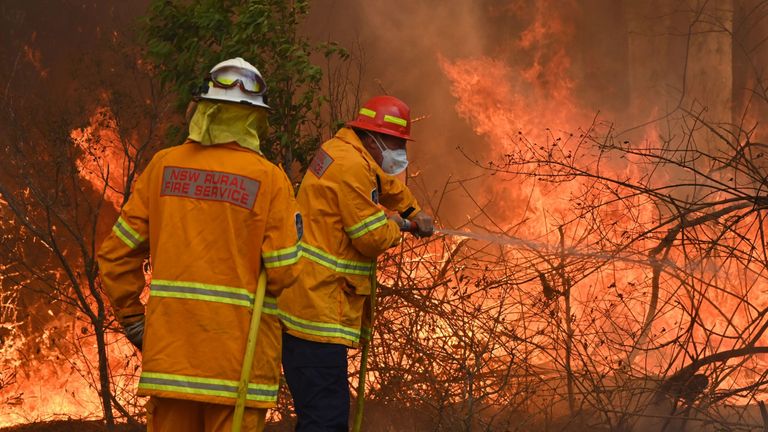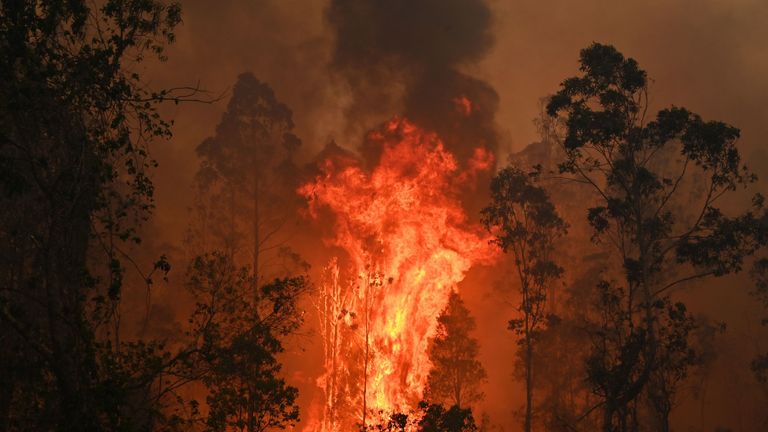 Bushfires in New South Wales have killed three people and at least 150 homes have been destroyed since Friday, when a record number of emergency-level fires were declared in the state.
More than 30 people are injured and about 350 koalas have been killed in the town of Port Macquarie in New South Wales.
The daughter-in-law of Vivian Chaplain, who was one those who died, spoke to the 69-year-old on the phone before her death.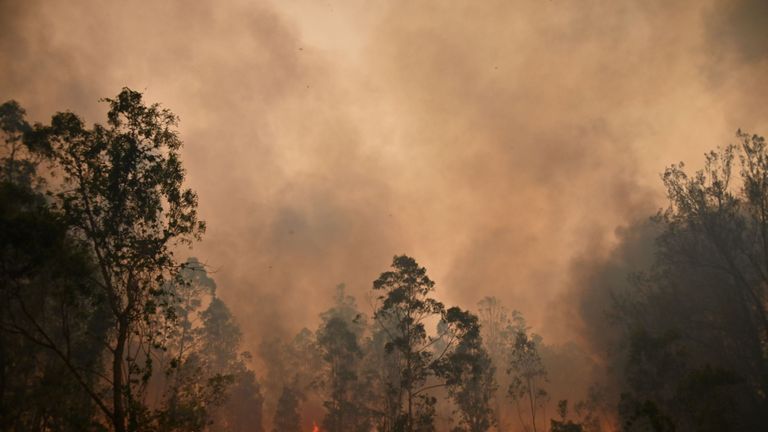 Chrystal Harwood said: "I was the last one to speak to her. She was in absolute panic. She said, 'We're on fire. There's fire everywhere. I need the boys here now.'
"Before I even got to tell her to just get out, she'd hung up on me. I couldn't get back through to her. I tried so many times."
The road to Mrs Chaplain's house was described as a "tunnel of fire" in an appeal for help on social media.
She died in hospital after being found unconscious with serious burns.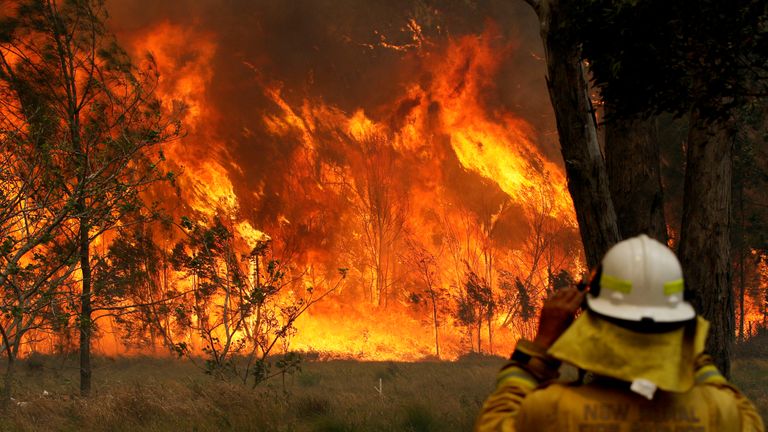 Rural fire service commissioner Shane Fitzsimmons said the most intense fires have been seen in the northeast of New South Wales, where flames have been fanned by strong winds.
He added that firefighters found a body in a burned car near Glen Innes on Saturday.
Five others who were missing have reportedly been accounted for.
More than 70 fires were burning in New South Wales on Sunday morning and, while none were at emergency level, 36 were not under control.
More than 50 fires were burning further north in Queensland on Sunday morning – and the lightning of any outdoor fires and certain activities that could cause fires have been banned in 42 local areas across the state.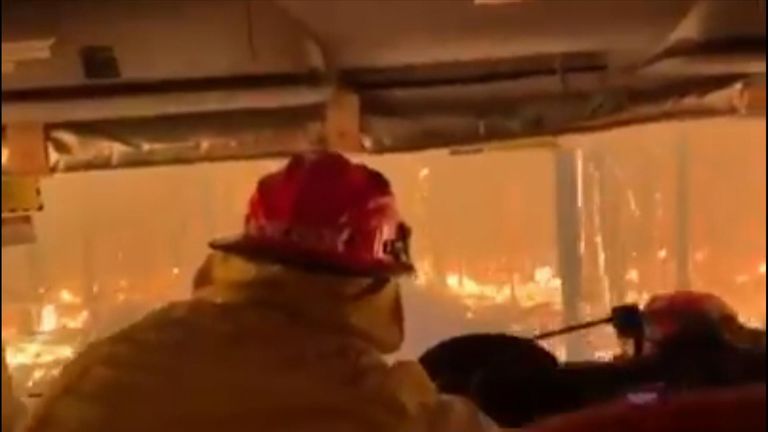 Queensland Fire and Emergency Services acting commissioner Mike Wassing said in a statement: "We're experiencing tinder box-like conditions across much of the state and all it takes is one spark to start a fire that may burn for days."
Almost 5,000 homes have been evacuated in Queensland over the last 48 hours with many residents unable to return, according to the Australian Broadcasting Corporation.
The annual Australian fire season which peaks during the Southern Hemisphere summer has started early after an unusually warm and dry winter.
Mr Fitzsimmons said little reprieve in fire conditions could be expected over the next week or throughout the summer months of December, January and February.
He continued: "The forecast for the balance of the season continues to be driven by above-normal temperatures (and) below-average rainfall to dominate over the coming months."