President Trump has told the Turkish leader Recep Tayyip Erdogan to end the incursion into Syria, as the US announced sanctions against Turkey.
Vice President Mike Pence said Mr trump spoke directly to president Erdogan demanding an immediate ceasefire and talks with Kurdish forces.
"President Trump communicated to him very clearly that the United States of American wants Turkey to stop the invasion, implement an immediate ceasefire and to begin to negotiate with Kurdish forces in Syria to bring an end to the violence," Mr Pence said.
He, along with national security adviser Robert O'Brien, is being sent to Ankara as soon as possible to try to negotiate an end to the fighting.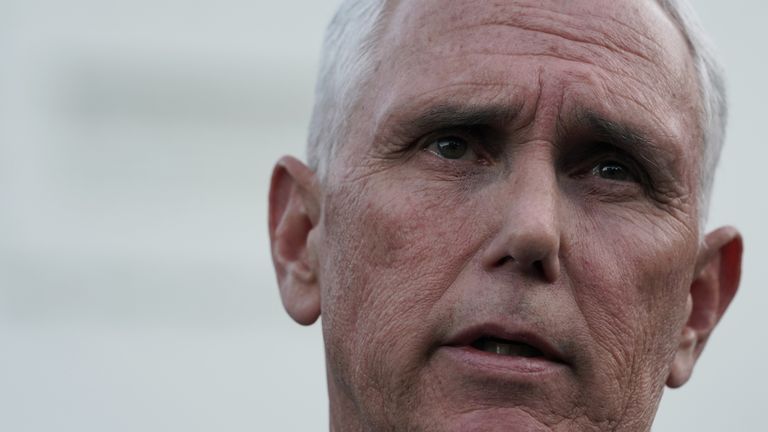 Turkey's incursion into northern Syria has raised international alarm – and came after Mr Trump's surprise move last week to pull a group of US forces, who had fought alongside Kurdish militia against IS, from a section of the border.
The US withdrawal freed Turkey to begin operations against the Kurds in Syria – action which it considers a matter of survival, and insists it will not tolerate the virtual self-rule that the Kurds succeeded in carving out in northern Syria.
Ankara wants to create a corridor – a so-called "safe zone" – clearing out the Kurdish forces.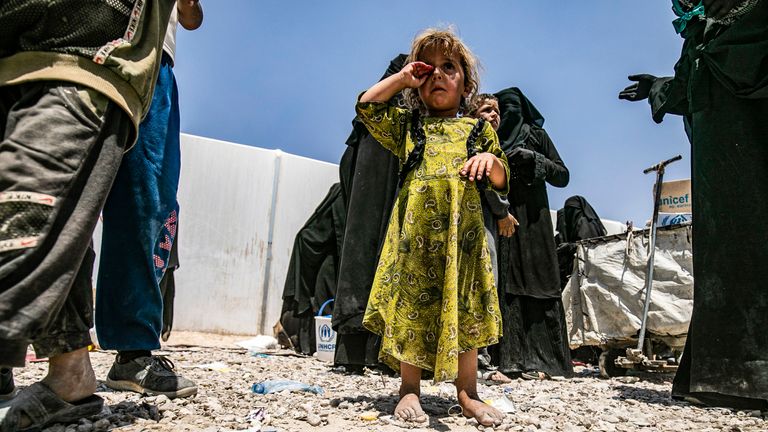 The latest conflict has sparked yet another humanitarian crisis in the region with tens of thousands of people fleeing the fighting.
The US has strenuously denied that the US pull out amounted to a green light for the Turkish incursion.
A senior US official said on Monday: "This was not caused by any action of President Trump…Nothing we did was going to deter the Turks from what they wanted to do. President Erdoğan was going to act regardless."
Faced with the Turkish onslaught, Syrian Kurdish forces previously allied with the US said they had reached a deal with President Bashar Assad's government to help them fend off Turkey's invasion.
Syrian government troops have already moved into towns and villages in northeastern Syria.
President Assad's return to the region his troops abandoned in 2012 is a turning point in Syria's eight-year civil war, giving yet another major boost to his government and its Russian backers and is like to endanger, if not altogether crush, the brief experiment in self-rule set up by Syria's Kurds since the conflict began.
Tensions in NATO normal 'like a marriage', says British chief of defence staff | UK News
Tensions in NATO are normal and are like those often seen in marriages, according to the head of the British armed forces.
General Sir Nicholas Carter's comments follow criticism from France's president Emmanuel Macron that NATO was experiencing "brain death" and suffering from a lack of co-ordination and US unpredictability under President Donald Trump.
Sir Nicholas, who is the chief of defence staff, told Sky News' defence correspondent Alistair Bunkall: "There are always tensions in alliances, it's the same as a marriage."
But he dismissed other criticisms about whether NATO was relevant on the 30th anniversary of the fall of the Berlin wall.
Although the aftermath of the USSR's collapse were optimistic days, today NATO has never been as important in the 70 years it has existed, Sir Nicholas told Sky News.
"We talk a lot about Russia, but what we also need to be conscious of are the threats to NATO's southern flank, from the way Africa is revolving, from migration, and of course from terrorism as well," he said.
"The world has changed. We now have global competition between great powers, something we probably haven't seen since the middle and early part of the last century.
"NATO's relevance is now back where it was during the Cold War, because of the nature of that threat and the evolving strategic context."
Despite this, the alliance has been criticised not just by Emmanuel Macron, but also by Mr Trump, who has accused other NATO members of not contributing enough funding.
Asked if he believed these criticisms were slowly eating away at NATO, Sir Nicholas said: "No, I don't think so.
"There are always tensions in alliances, it's the same as a marriage, and the plain fact is with 29 nations it's very important that we all come together and we all contribute to that alliance in a fair way.
"So I think it's right that burden sharing is on the agenda," he added, noting that members were expected to aspire to spend 2% of their GDP on their militaries, and at least 20% of that figure on military equipment.
Bolivia army chief calls on embattled president to resign


Bolivia's military chief has called on President Evo Morales to resign, amid deepening unrest over allegations of electoral fraud.

Source link
Islamic State: New 'mini caliphate' forms at Syrian holding camp | World News
The boy can't have been more than 10 years old. Shaved head, piercing brown eyes and goofy teeth.
Our moment with him was fleeting but chilling and deeply sad.
In Arabic, he first quoted a verse from the Koran: "God says, 'Turn to Allah with sincere repentance in the hope that your Lord will remove you from your ills'."
He was asking us to repent our sins.
And then, calmly, he said: "We're going to kill you by slaughtering you. We will slaughter you."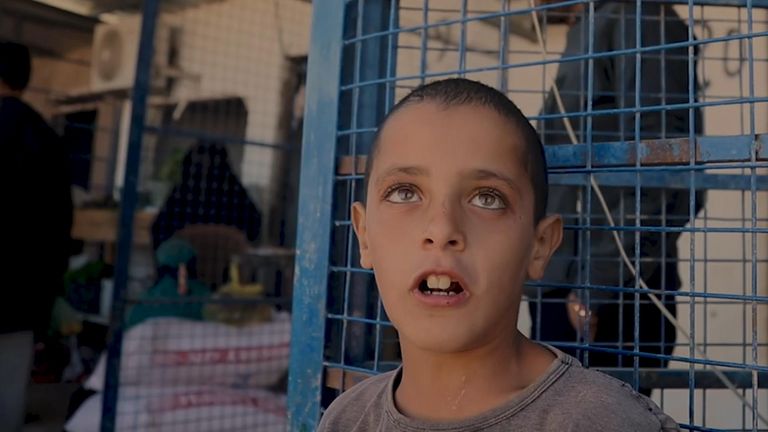 As he finished, he looked straight into the lens of our camera.
I have watched the footage back now over and over. Does he know what he is saying? Does he believe it? Has he seen others being slaughtered? How do you heal a young mind so damaged?
Around him, were dozens of other little boys and girls; all ages, all nationalities, filthy and playing in the dust.
And with them, the only guides they have in their lives; the black-clad women of the Islamic State.
On the plains of northeast Syria, al Hol is a place that should trouble governments around the world.
Behind a single fence are the people who will rebuild their cult if they can.
Guarded by a small contingent of Kurdish men and women, who do their best, this vast camp is a holding centre for the women and the children who emerged from the IS "caliphate" when it fell in March.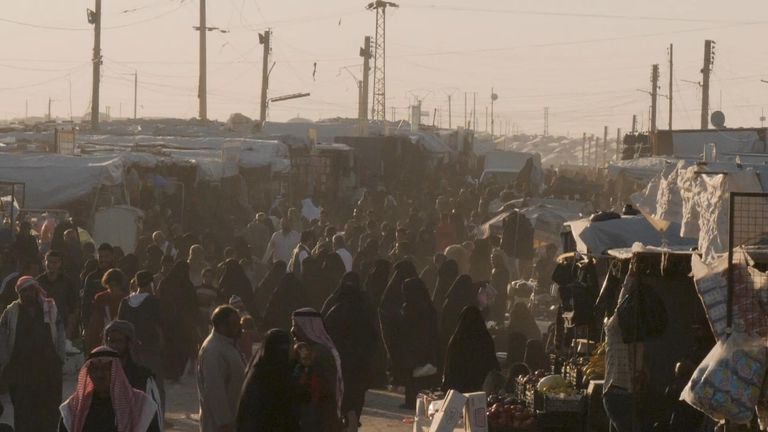 The adult male IS members who survived are all in several prisons, also not adequately secure, not far away.
Al Hol was supposed to be temporary and yet it endures. It is squalid and insecure and there is literally no plan for what to do with the 70,000 people who are here.
To go in, we're told to take all precautions. We will not be welcome. We wear body armour and the camp guards with us carry guns.
Stabbings are regular and there have been several murders.
The camp's southern quarter, the annex as it's known, is where the foreigners are held; those who are not Syrian or Iraqi.
"Ten thousand in here," the guard tells me. "About that."
They don't know for sure because no accurate lists exist.
The makeshift market area is the only place staff are comfortable taking us in this part of the camp.
It is a chance for a few snatched conversations.
"Can we talk to you?" I ask one woman behind her niqab.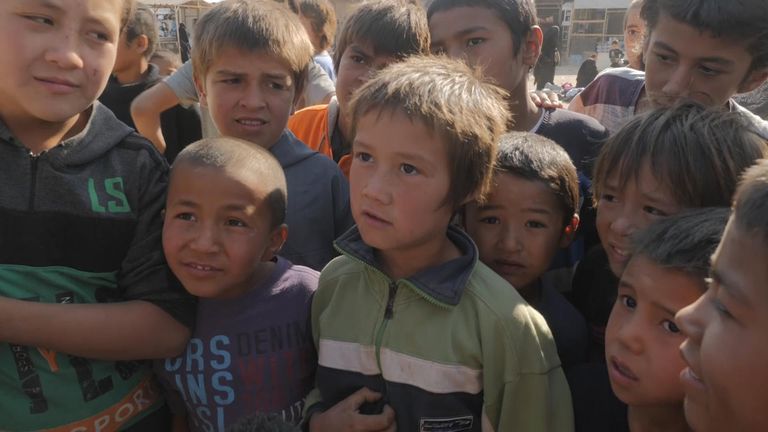 "No," she replies. Her Australian twang is instantly clear. "I really don't want to talk to you. Sorry."
Near her, I spot a little boy with blond hair. It's uncomfortable to approach and talk to a young child with a camera. But it's important to gather what testimony we can, however brief, from this awful place.
"What's your name?" I ask.
"Yousef" he says.
"And where are you from?" I ask.
"Finlandi" he says – Finland.
He told me he was six years old but then a woman ushered him away. Perhaps his mother. Perhaps not.
We met children from Russia, Bosnia, France, China, Uzbekistan.
Al Hol is a deeply unsettling place. Radicalised mothers are with children who've seen no other life.
Waves are met with nothing. Those natural instincts of a child – they are not here.
Clad head-to-toe in their black niqabs, the IS wives claim to represent the purest form of Islam.
But the so-called Islamic State they joined was the opposite. A warped evil cult whose crimes and terror attacks, globally, are unrivalled.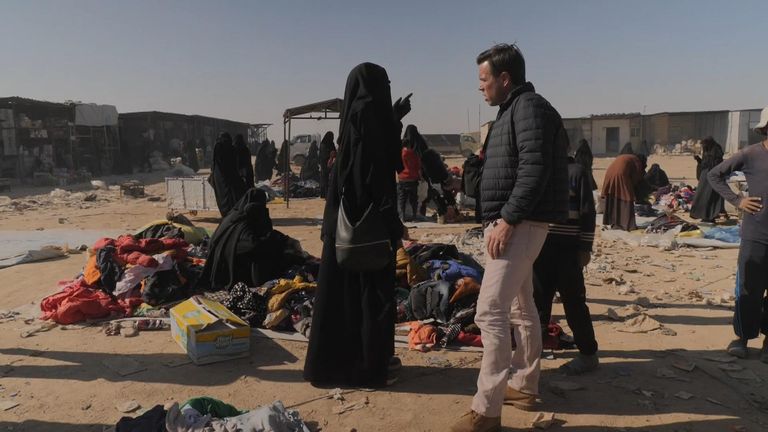 "Do you still believe in the ideology of Daesh?" I ask another woman.
"Yes of course. Why [should] we change? They treat us just like animals. Just like dogs," she says, referring to her surroundings in the camp.
"You treated others like animals. You cut people's heads off, you burnt people alive. Is this not true?" I reply.
"It's says it in the Koran," she tells me.
They are angry and yet emboldened by the news of the death of IS leader Abu Bakr al Baghdadi last month.
"We believed in him so we came [to the caliphate]," a woman who says she's from Paris tells me.
"And here we are. Anyway he is dead. You know in Islam there is life after death. Another one will return."
"Do you think the Islamic State will come back?" I asked her.
"God willing."
Children walk past – quite a few are on crutches. Here, the war wounded are not even teenagers.
"Did you see the barbaric acts that were being carried out?" I asked another woman.
"Yes – I saw barbaric acts."
"Which ones?"
"A bit of everything. What you saw on the TV. We saw it in real life. Beheadings. Yes. A bit of everything."
Because of the full-body niqab they wear, it's impossible to read the faces of any of the women.
Was she ashamed to say this or proud? I don't know.
There is no school. Aid agencies struggle to operate because of the security. Healthcare is at its most basic.
The camp authorities say further radicalisation is taking place all the time.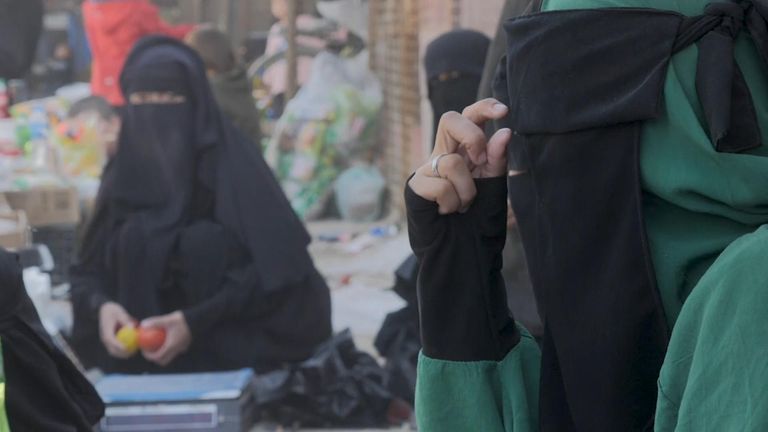 Part of the camp was an existing refugee camp where people fleeing the IS caliphate fled to.
Now, those people share the same camp with the IS women.
The place is the perfect incubator for the reformation of IS. Essentially the camp already represents a new mini caliphate.
We did find one woman who appeared regret her decision to join IS.
Sonia Khadira, from Italy, told us she came to Syria when she was just 17.
"Do you understand why the Italian government would think you were a danger?" I asked her.
"Yes I know. I know. Because I come in Daesh. I stay in Daesh for three years."
"So you don't believe in the ideology of Daesh anymore?" I inquired.
"No."
It didn't sound very convincing. There must surely be some, perhaps lots, who are desperate and genuinely repentant. But who's to know?
How many are victims? How many are perpetrators? The point is that in here, no one is making the judgement.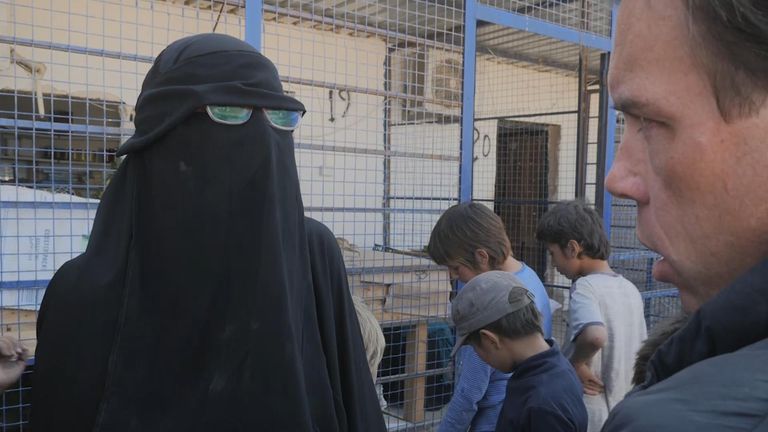 With a few exceptions – Sweden, Finland, The Netherlands among them – countries are unwilling to bring their citizens home.
Prosecutions in their home countries would be complicated and many governments see such a return policy as politically toxic.
The return of children is very complex because their radicalised mothers won't give them up. The UK has stripped some UK citizens who joined IS of their nationality.
As we left the camp I approached one more woman.
"Where are you from?"
"Dawlat al Islam, the Islamic State," she replied.
"Yeah, but where were you from before?"
"I am from the Islamic State!" she repeated.
I then asked about the IS leader, al Baghdadi. What did she think about his death?
"The Islamic State is remaining! The Islamic State is remaining!" she screamed.