As the country prepares to mark three decades since the fall of the Berlin Wall, the German government has told Sky News that it's still battling significant differences between the East and West of its country – and that the rise of far-right politics was a "strong signal and warning".
Christian Hirte, the federal commissioner for the Eastern region, told me that "the problems in East Germany are bigger than in the West" and said that there needed to be "a new cultural, political point of view in our country".
He told me that "mistakes" had been made during reunification, adding: "Looking back, we could have done better."
Mr Hirte also said that the rise of the far-right AfD political party was "a warning" to politicians in Berlin that voters in the East felt distanced from central government, and some of the Angela Merkel's highest-profile policies in recent years.
AfD (Alternative für Deutschland, which translates as Alternative for Germany) has emerged as an anti-establishment party opposed to immigration, the Euro and centralised power. Its popularity rose markedly after the migration crisis of 2015, when Germany opened her doors to huge numbers of refugees.
Anti-immigration remains the party's drive, but recently, it has spoken more often of wanting to defend the rights of "forgotten voters" in the former East Germany.
"A lot of people in East Germany have a living memory of authoritarian, dictatorial government," said Gunnar Beck, one of the party's members in the European Parliament.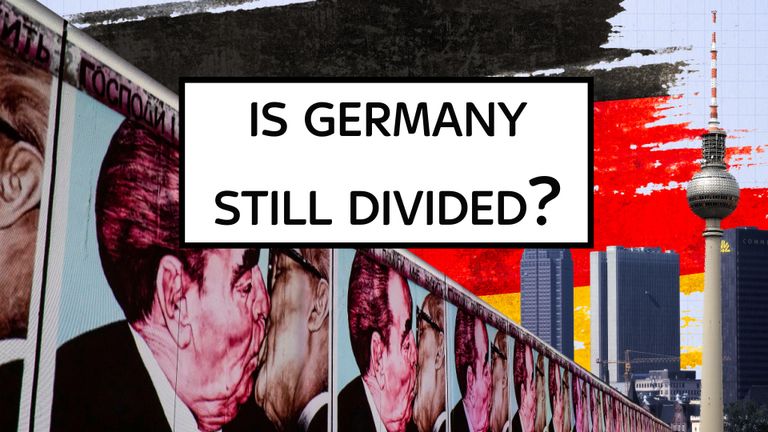 "The East Germans had to wait much longer for democracy. They jealously guard what they won 30 years ago. We are the only party that discusses some of those areas where government decisions are most at variance with people's actual experiences. One is immigration; another is the economic situation."
There is, undoubtedly, a significant difference. Economic growth in the East is slower than the West, incomes and productivity are both lower. Unemployment is higher; none of Germany's big, listed companies are based in the East.
And, crucially, AfD is now polling more strongly in the East than in the West. In recent regional elections, it took nearly a quarter of the vote.
Back in Berlin, Mr Hirte and his colleagues in the ruling Christian Democrats are well aware of what AfD's results mean, about how they mirror a sense of dissatisfaction coming from the country's East.
He told me: "Yes. It's a kind of warning. You have probably in the East more people who are against our immigration politics, or our climate politics, than you do in the West. You have more farmers who feel that their business model is facing problems.
"If you see that we have a strong environmentally driven regulation and it's all about change. And some people don't want any changes.
"They want to stay like it is. And so it is a stronger signal and warning in the East. But you have the same situations, not only in Germany or on the West. You have it everywhere in the world."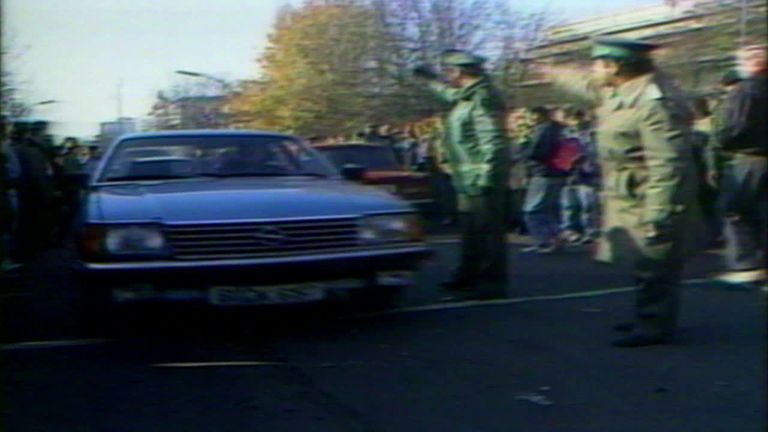 Mr Hirte will be taking part in events this weekend to mark the anniversary of the end of the wall, precipitating the collapse of the Soviet Union. But he told me that, looking back, there had been "mistakes" in the process of reunification.
"I think that, on economic matters, we could have done better, but I'm not sure it would have been possible on political issues.
"If you say that, yes, it would have been better to have waited to implement all the West German standards – our currency, our laws and our system – then yes, it would have been better to wait a little bit to allow the chance to transform.
"But I think it wouldn't have worked. Even under the circumstances we had, four million East Germans left the homeland. If we had waited, then many more would have gone to West Germany."
Analysis carried out by Mr Hirte's department paints a pretty dismal picture of the success of bringing Germany together.
Only 38% of people in the old East Germany think reunification has been a success. Among those aged below 40, that figure falls to just 20%.
He said: "It is a question of honesty to admit that it is not possible to have equality in every issue in our country. Germany is a unified country but we have difference between east and west – structural differences.
"The east is much more rural, and the people are older. Out of 18 million people, four million left their homeland, especially in the 1990s. And we have to face the consequences of that.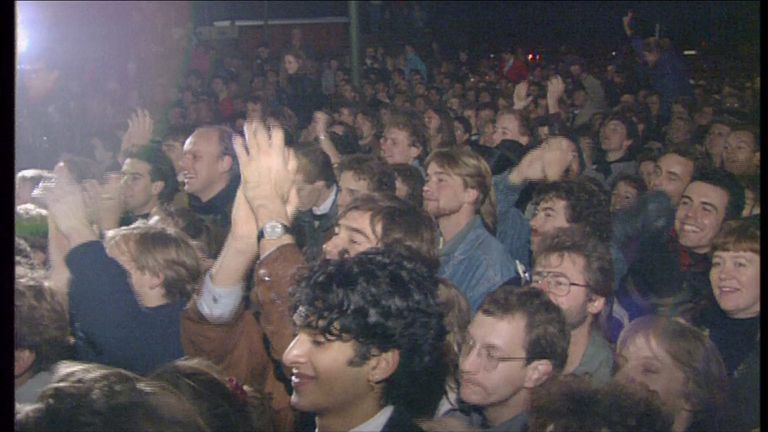 "Most of the successful, big companies in East Germany left after World War Two, when the socialists started. So now in the east you have smaller companies, with lower wages than some of the big, international companies in the West."
Mr Hirte said that he intended to support more infrastructure investment in the East, with money going towards faster broadband, better streets, access to schools and medical facilities. In all these areas, the East lags behind the West.
It is three decades since the wall came down, heralding jubilation, but also the unintended consequences of job losses and lingering division.
The truth is that the passage of time has not taken away the impact of the wall. East and West are still very different regions. The wall is invisible these days, but it's still there.
British Airways flights disrupted by 'technical issue' | Business News

British Airways has admitted disruption to flights caused by a "technical issue" that has led to thousands of passengers facing delays.
The airline said overnight that a small number of planes were affected by the glitch – the latest in a series of PR headaches for the carrier caused by apparent computer system woes and, latterly, damaging strikes by pilots.
But it later confirmed via Twitter : "Our teams are working hard to resolve a technical issue which is affecting some of our flights​, and we are rebooking customers onto alternative flights and offering hotel accommodation where they are unable to continue their journeys tonight."
Our teams are working hard to resolve a technical issue which is affecting some of our flights. I'm sorry for the inconvenience the delays have caused you, Nicole. Kimbers

— British Airways (@British_Airways) November 21, 2019
Tweets to BA overnight from customers suggested flights to Heathrow and Gatwick from the US, Asia and Africa were caught up in the chaos.
The airline was yet to provide details of how widespread the disruption was or what was behind the delays.
A number of customers suggested, via social media, that BA was having problems logging flight plans.
More follows…
'Hyper-realistic' masks fool a fifth of people, say researchers | UK News
Modern "hyper realistic" masks can be so convincing that people often can't distinguish them from a real face, say researchers.
The latest masks can cost around £1,000 and experts say they could be increasingly exploited by criminals as a disguise.
In the study, 240 people in Japan and the UK looked at pairs of photos to try to spot which showed a face and which showed a mask. They were fooled in a fifth of cases.
Dr Rob Jenkins, from the psychology department at the University of York, said: "The real-world error rate is likely to be much higher because many people may not even be aware hyper-realistic masks exist and are unlikely to be looking out for them.
"The current generation of masks is very realistic indeed with most people struggling to tell an artificial face from the real thing."
A con artist – or artists – last year managed to scam millions of euros after using a silicone mask to impersonate France's defence minister.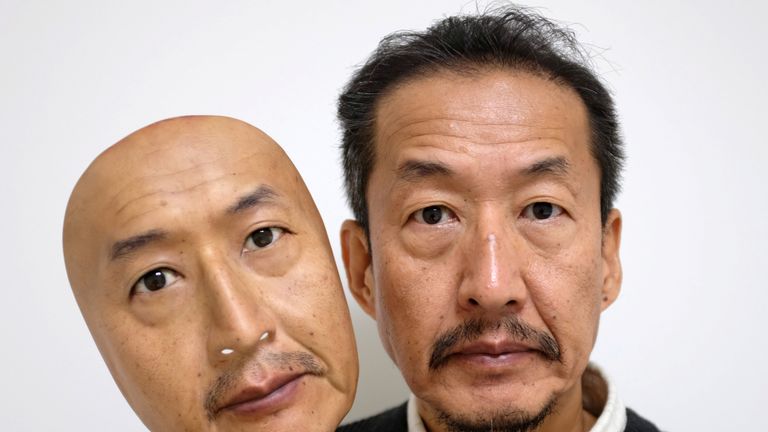 Dressed and masked as Jean-Yves Le Drian, they used Skype calls to convince wealthy victims to give them cash to pay foreign ransoms.
Criminals have long used masks to try to conceal their identity or age, but the researchers who carried out the study say the growing realism is a concern.
"Failure to detect synthetic faces may have important implications for security and crime prevention as hyper-realistic masks may allow the key characteristics of a person's appearance to be incorrectly identified," said Dr Jet Sanders.
"These masks currently cost around £1,000 each and we expect them to become more widely used as advances in manufacturing make them more affordable."
The research was done by the universities of York and Kyoto and is published in Cognitive Research: Principles And Implications.
Sydney under blanket of smoke as bushfires continue to burn across Australia | World News
Sydney residents woke to find their city under a blanket of smoke on Thursday and it is expected to remain at least until Friday.
The smoke is due to around 50 bushfires still burning in the Australian state of New South Wales, affecting the north and central coast and Illawarra as well as Sydney.
A poor air quality forecast alert was issued in the early hours of the morning and the Department of Primary Industries and Environment's air quality index showed hazardous fine particle readings in central Sydney by 9am.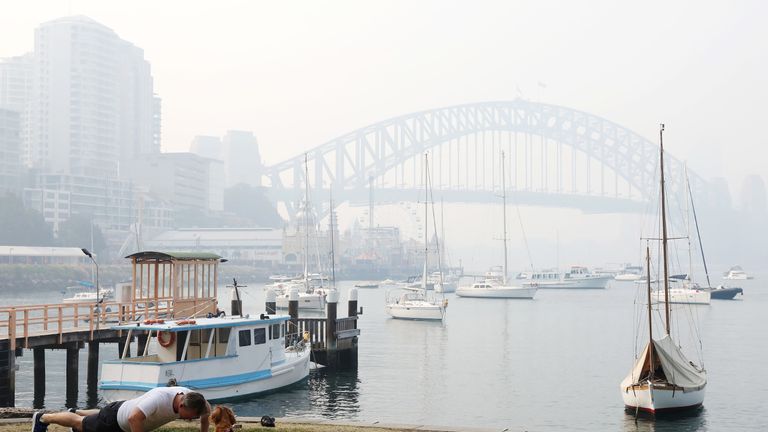 More than 600 homes have been destroyed by bushfires in New South Wales during the current fire season, 503 of them in the past two weeks, according to the NSW Rural Fire Service.
Six people have been killed.
But the service estimated that more than 7,000 threatened buildings had been saved, either by firefighters – who were supported by colleagues from other states and from New Zealand – or members of the public.
The fire danger has also spread to other states, including South Australia and Victoria.
In South Australia, at least 50 fires were burning on Thursday, with officials lifting the fire danger warning to "catastrophic".
This means that, should a fire start in conditions where temperatures were expected to soar past 42C (107.6F), firefighters would not be able to control it.
On Wednesday, power was cut to more than 12,000 homes and businesses as some of the fires approached electricity lines.
A fire in Yorketown, about 56 miles west of Adelaide, reportedly destroyed 11 properties and left 33 people with minor fire-related injuries.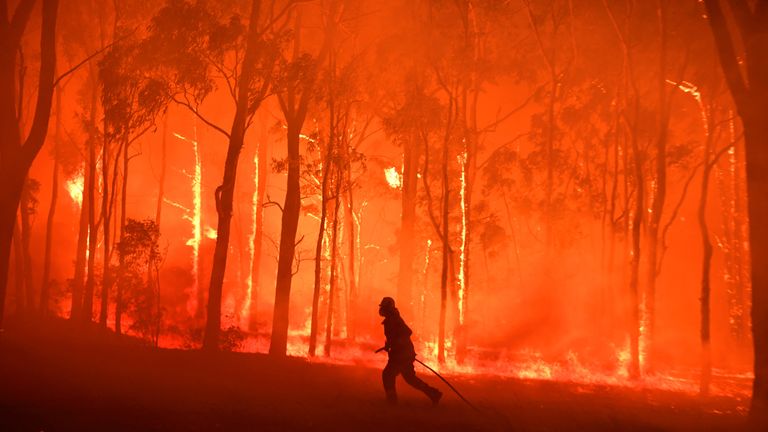 In Victoria, communities in the north and north-west were told to leave their homes as parts of the state were issued their first Code Red – the highest danger level – since 2010.
The state capital Melbourne was facing its hottest November day in almost 20 years on Thursday, with forecasts predicting a top of 39C before an afternoon thunderstorm was expected to bring the temperature down 20C in half an hour.
Victoria Country Fire Authority chief officer Steve Warrington said: "Homes are not built to withstand the types of fires we may see on a Code Red day and you don't want to be caught travelling through areas on fire at the last minute if you wait and see."
There was some relief in Queensland, however, with a state of emergency being lifted from 36 of 42 local government areas.
Acting Queensland Fire and Emergency Services Commissioner Mike Wassing said "significant blazes" continue to burn in the six remaining areas where the risk "remains high".