A French actress has claimed she was raped by the filmmaker Roman Polanski when she was a teenager, according to reports.
Valentine Monnier, 62, said the Oscar-winning director raped her at a ski chalet in Gstaad, Switzerland, when she was 18, according to the French daily newspaper Le Parisien.
The actress, who has waived her right to anonymity, claimed the attack took place in 1975.
"I had no link with him, neither personal nor professional, and I hardly knew him," Ms Monnier told Le Parisien.
She said the alleged attack was "extremely violent", adding: "He hit me, beat me until I surrendered, and then raped me and put me through all kinds of vicissitudes."
French-Polish director Polanski "firmly contests" the allegation, according to his lawyer Herve Temime.
The attorney reportedly "deplored" that the claim is being made public shortly before the 86-year-old's latest film J'accuse is released in France.
Le Parisien quotes Ms Monnier as saying the film triggered her decision to go public.
Polanski has been a fugitive from the US for more than four decades after admitting having sex with a 13-year-old.
The director is said to have mostly lived in France since failing to appear at his sentencing, with his French citizenship protecting him from extradition.
Grace Millane murder trial: Jury retires to consider verdict | World News
The jury in the trial of a man accused of murdering British backpacker Grace Millane in New Zealand has retired to consider its verdict.
The young woman from Wickford, Essex, died after going back to the apartment of a 27-year-old man she met on the dating app Tinder.
The defendant, whose name is subject to a suppression order, is accused of strangling her and shoving her body inside a suitcase before burying her in a forested area outside Auckland.
The defence says the death, on either 1 December or 2 December 2018 – the date of Ms Millane's 22nd birthday – was accidental and occurred during rough sexual intercourse.
Justice Simon Moore told the jury members that, to convict the accused of murder, they had to be certain he had murderous intent when he put his hands on Ms Millane's neck.
Mr Moore asked: "Are you sure that when he applied pressure to Miss Millane's neck… Did he intend to cause injury?"
He also asked them to consider if the accused was willing to take the chance of Ms Millane dying due to his actions.
"If yes, then (the defendant) is guilty of murder," the judge said.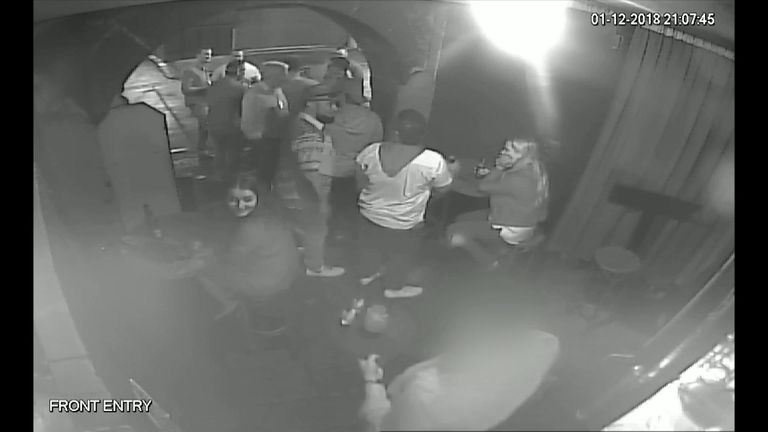 But, Justice Moore added, if the jury members did not consider a murder had been committed, they must consider the prospect of manslaughter.
The court had been told Ms Millane had an interest in BDSM, with a previous sexual partner testifying they had used safe words and physical tapping to indicate when physical pressure became overwhelming.
The judge said if the jurors believed Ms Millane did not consent to the accused's application of force to her neck, then they must find him guilty of manslaughter.
During the trial, the jurors heard from forensic experts who examined the accused's apartment for blood stains as well as Ms Millane's body after her death.
They were also shown footage of the woman and the defendant drinking at various bars throughout Auckland and kissing before they returned to his apartment.
Alcohol has been considered as a factor in the case, with Justice Moore on Friday noting that the pair did not consume any food during their date but adding that intoxication was not a defence to murder.
Should Trump be impeached? Voters are as split as politicians | US News
It was a fascinating end to a week of intense testimony.
Fiona Hill, the daughter of a British coal miner, started with a stark warning to those claiming that it was Ukraine and not Russia who meddled in the 2016 US election.
The former aide to then national security adviser John Bolton delivered a stern rebuke of lawmakers, and implicitly Donald Trump, for pushing a "fictional narrative".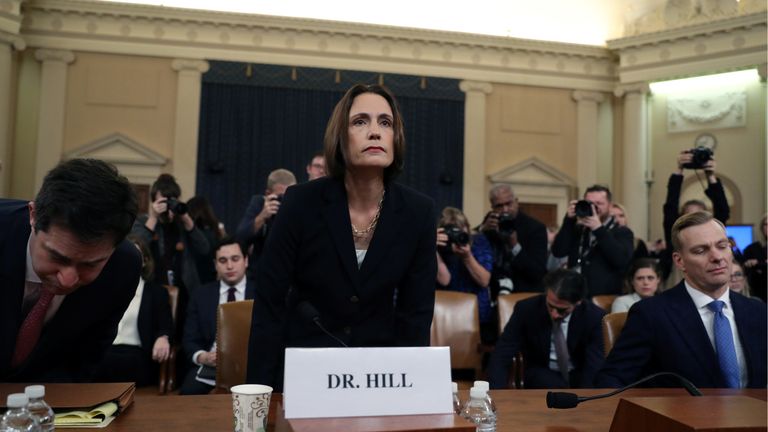 They were, she said, perpetuating a Putin lie and undermining public faith in American democracy.
Some Republicans on the intelligence committee, including ranking member Devin Nunes, continue to advance the idea that Russian interference was a "hoax".
In Moscow, Vladimir Putin sounded almost gleeful with the fact that theory was getting such a public and official airing.
"Thank God," he declared. "No one is accusing us of interfering in the US elections anymore. Now they're accusing Ukraine."
But Ms Hill – composed, robust and clearly concerned – told the hearing that Russia was busy gearing up to meddle in 2020 too.
She also provided a withering assessment of Gordon Sondland, the EU ambassador who, in a stunning U-turn on Wednesday, stated that there was definitely a quid pro quo and that "everyone was in the loop".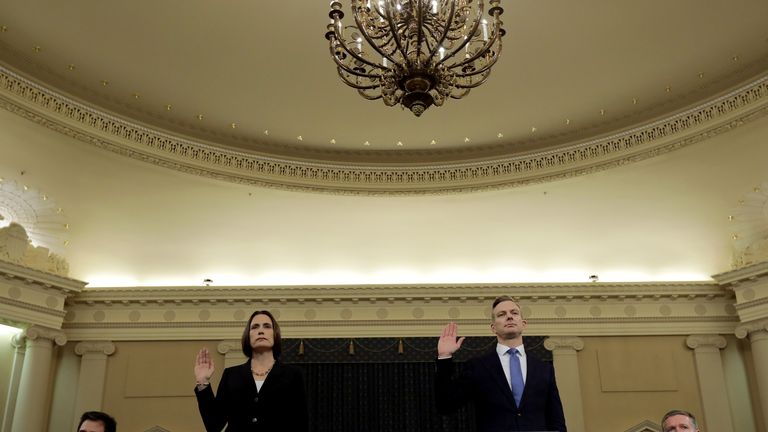 Ms Hill said Mr Sondland had carried out a "domestic political errand" for Mr Trump while she and her colleagues were involved in "national security policy".
She told House investigators that she came to realise he wasn't simply operating outside official diplomatic channels, as some assumed, but was in fact carrying out instructions from Mr Trump.
Mr Sondland had admitted exactly that the day before.
Ms Hill and David Holmes, a state department adviser in Kiev, claimed it was abundantly clear that Mr Trump's personal lawyer Rudy Giuliani was pursing political investigations of Democrats and Joe Biden in Ukraine.
She said she knew then it would "come back to haunt us". She added that her former boss, Mr Bolton, had also expressed concern that a "drug deal" was being cooked up.
But he, like so many in the White House, has not testified.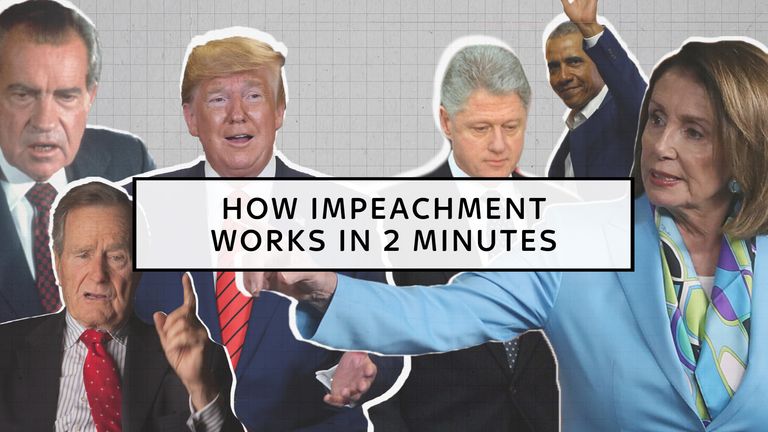 You only have to step outside for a few minutes to see how differently the public viewed their pair.
One man declared her "elitist and "irrelevant". Another woman called her "the very best of America". It all comes down to who you believe.
As a long day drew to a close, Mr Nunes told the room that this was simply a "show trial", driven by Democrats who had reached their verdict before they had even begun.
Today and throughout this impeachment process, Republicans have characterised the evidence as third-hand and third-rate.
Ms Hill was not on the July call that sparked this inquiry and she like so many others, they argue, should be discounted.
I would say up to half of those I have met in the long queues outside the hearing think the Republicans have a point.
:: Listen to the Daily podcast on Apple Podcasts, Google Podcasts, Spotify, Spreaker
Voters are just as split as those who are representing them.
So what next? Well, Democrats could file articles of impeachment before Christmas and hold a vote.
Given they have the majority, it is certainly looking like they would vote to impeach President Trump.
But it is also likely that the Republican-controlled Senate won't vote to convict him.
It's also absolutely plausible that he wins a second term.
The president's supporters seemed almost resigned to the idea that he'll be impeached, but also determined to keep him in office.
UK defies US over 'illegal' Israeli expansion into West Bank | World News
Britain has defied the US by urging Israel to stop its "counterproductive" expansion into the occupied West Bank.
The Foreign Office has waded into the debate after US Secretary of State Mike Pompeo announced the White House was softening its position on Israeli settlements in the territory.
It was the latest move from the Trump administration to anger Palestinians, as it weakened their claims to ownership of the state and put Washington at odds with other nations working to end the long-running conflict.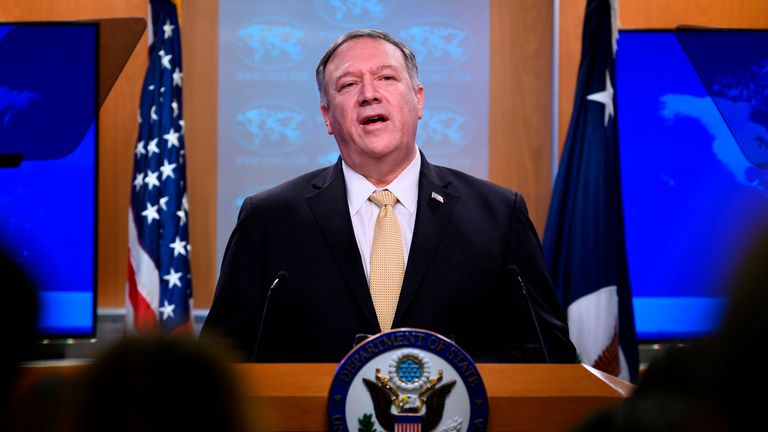 Responding to the change in policy, the Foreign Office said: "The position of the UK on settlements is clear. They are illegal under international law, present an obstacle to peace, and threaten the viability of a two-state solution.
"We urge Israel to halt its counterproductive settlement expansion."
The announcement by Mr Pompeo had angered Palestinians, with a spokesman for President Mahmoud Abbas claiming settlements are illegal under international law.
Nabil Abu Rudeineh said the US government had "lost credibility to play any future role in the peace process".
Since becoming US president, Donald Trump has made a number of foreign policy decisions in favour of Israel.
The most controversial move was to officially recognise Jerusalem as the capital of the Middle Eastern country, angering those who labelled it a severe blow to the Middle East peace process.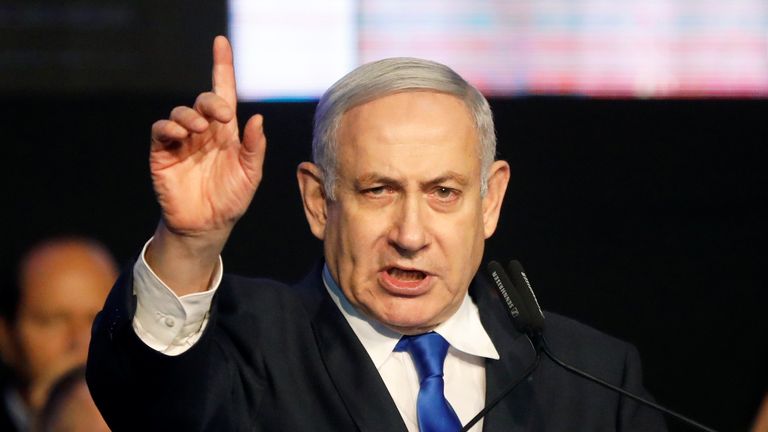 Israeli Prime Minister Benjamin Netanyahu has repeatedly welcomed the support of Mr Trump, although his backing has done nothing to help him form a new government despite two elections this year.
In more bad news for Mr Netanyahu, he has been indicted on corruption charges including fraud and bribery.
The allegations include suspicions that he accepted hundreds of thousands of pounds' worth of champagne and cigars from billionaire friends – and offered to trade favours with a newspaper publisher.
Mr Netanyahu has denied wrongdoing in three corruption cases and – in Donald Trump style – has previously dismissed the investigations into him as a "witch hunt".