A student has told how she fought for her life when the man accused of murdering Grace Millane suffocated her as she gave him oral sex.
She told the jury through tears: "I was terrified. I thought, 'This can't be the way that I die'."
She told Auckland High Court she had battled "with all my might", before deciding to feign unconsciousness in the hope the man would notice her desperation.
But when he eventually released her, he acted as if nothing was wrong and allegedly told her: "You don't think I did that deliberately?"
Wearing a dark suit and open necked white shirt, the defendant, 27, who cannot be named for legal reasons, listened impassively in the dock to the woman giving evidence by video link.
He is accused of strangling Grace the night before her 22nd birthday during rough sex, but claims it was an accident and that the backpacker, from Wickford in Essex, asked him to choke her.
The student, whose identity is protected, said she met the man through Tinder in March last year and shared one date before ceasing contact.
But they reconnected in October and ended up in his Auckland apartment in early November, the same place where Grace would die just a month later.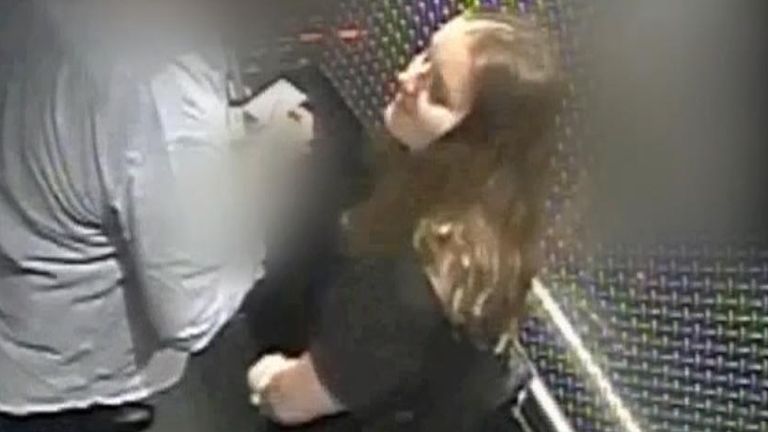 "He had been talking about how much he loved me and wanted to be with me," she said. She refused sex but had agreed to give him oral sex when he removed his pants.
She was lying across the bed and he put his knees either side of her head, facing her feet.
She became unable to breathe when the 27-year-old put all his weight on her face, she told the jury at Auckland High Court.
"He sat down so that he wasn't supporting any of his body weight," she said.
"He had grabbed my arms so I couldn't move them.
"I started kicking to indicate I couldn't breathe. He just sat there, he didn't move at all. It was probably 30 or 40 seconds but I managed to get the tiniest little bit of air out of the corner of my mouth.
"I decided to lie completely still and hoped he would realise something was wrong. My arms were flopping. I acted like I passed out and he still didn't get off.
"There were so many thoughts running through my mind. I thought this can't be the way that I die."
The woman said only after another 30 or 40 seconds of kicking and struggling did the man get off her.
"Finally he just sat up. I was gasping and he just said to me: 'Oh, what's wrong?' I said: 'What do you mean what's wrong?'
"He said, accusing and quite cold: 'You don't think I did that on purpose do you?' I think I was in disbelief and shock."
The student said she was fit and strong, a frequent gym-goer who played team sports three times a week, but was powerless against the defendant.
The trial continues.
Australia: Body found in search for final group member missing in outback | World News
Police searching for a woman missing in the Australian outback for more than two weeks have found a body.
Formal identification is yet to be made, but officers believe the body to be that Claire Hockridge.
The 46-year-old had been travelling with two others when their car got stuck in a riverbed on 19 November. They split up to find help.
Tamra McBeath-Riley, 52, and Phu Tran, 40, were found alive earlier this week.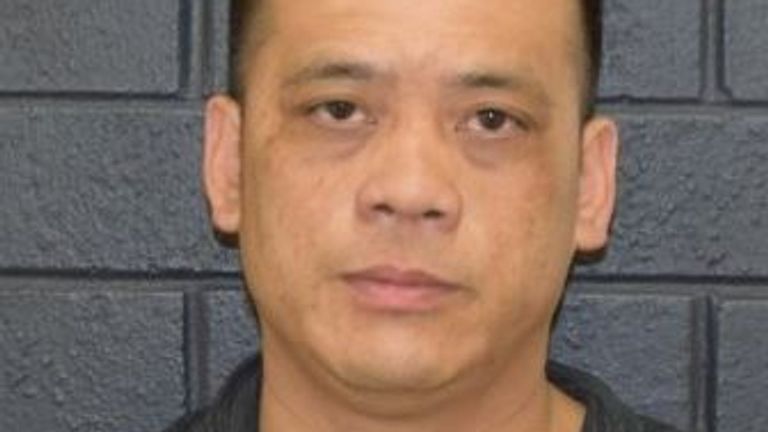 Mr Tran was discovered on Tuesday by a farmer in a remote area south of Alice Springs on , the Northern Territory police confirmed.
Tamra McBeath-Riley was found on Sunday
According to ABC News, the group stayed by the car for three days – relying on a supply of six litres of water, 10 cans of iced vodka, a packet of biscuits and some beef noodles.
With temperatures reaching up to 40C (104F), they dug a hole underneath the car in an attempt to stay cool during the day – and slept in the car at night.
When supplies ran out, they made the difficult decision to move on.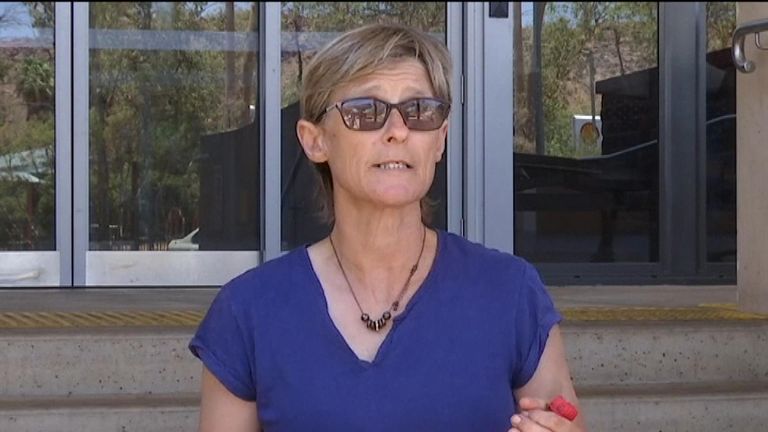 They left a note on the car and found a watering hole about a mile away. Ms McBeath-Riley decided to stay here with her Staffordshire terrier, fearful that the dog wouldn't survive a longer trek.
Her two friends began a 12-mile trek towards a highway, armed with a GPS device and a compass.
The pair had planned to avoid the desert heat by walking at night. Although they were carrying six litres of water to stay hydrated, they had little in the way of food.
Greenpeace: Sea sanctuaries needed to help the oceans store carbon and combat climate change | Climate News

A global network of ocean sanctuaries is needed to help the seas store carbon and protect nature, according to a new Greenpeace report.
Called In Hot Water: The Climate Crisis and the Urgent Need for Ocean Protection, it says the oceans are the Earth's largest carbon sink, trapping 50 times more than is in the atmosphere and 10 times more than that held by land-based vegetation.
But it claims human activity, such as the burning of fossil fuel and CO2 emissions, is causing sea temperatures to rise leading to the loss of marine wildlife and habitats and threatening the processes that allow the oceans to store carbon.
Apart from demanding a drastic cut in emissions to slow climate change, it calls for a network of ocean sanctuaries, off limits to human activity, that would help marine areas be more resilient to the changing climate and protect "blue carbon" stores.
It wants governments to agree a global ocean treaty in 2020 to safeguard the world's oceans, and to commit to protecting at least 30% of the oceans by 2030 when they meet at a key nature conference next year, the UN Convention on Biological Diversity in Beijing.
Louisa Casson, an oceans campaigner at Greenpeace UK, said: "The climate crisis is an ocean crisis.
"The ocean is fundamental to keeping our planet healthy, but for too long we have treated marine protection as a separate issue to the climate crisis.
"We must protect our ocean, the biggest carbon sink on earth, and stop burning fossil fuels."
:: A New Climate is a series of special podcasts from the Sky News Daily. Listen on Apple Podcasts, Google Podcasts, Spotify, Spreaker
The Greenpeace report says the poles, whale hotspots, coral reefs, mangroves and seagrass meadows should be among the priorities for protection.
Ms Casson added: "From mangroves and seagrass meadows, to whales and krill, the ocean's biology is one of our best allies in the fight against climate change.
"But over-exploitation and our addiction to fossil fuels has pushed our ocean to the brink of collapse.
"We need urgent, concerted action on a global scale to properly protect at least 30% of our ocean and safeguard its vast stores of blue carbon.
"Ocean protection is climate action, and if we can save our ocean, it can save us."
Poland's wartime £4bn gold haul returned from London in top-secret mission | World News
More than 100 tonnes of gold has been returned from London to Poland in a top-secret repatriation mission.
The haul worth around $5bn (£3.85bn) was transported from a secret location near the capital to an unknown airport in London, accompanied by a police escort and a helicopter, and loaded onto a freighter plane and flown off to Poland.
Amid the outbreak of the Second World War, the entire Polish gold reserves were secretly transported across three continents to be stored in London, New York and Ottawa.
Now, Poland has seen the gold that was kept in the UK returned to them and placed in a high-security location.
When it arrived in Poland on 22 November, the gold was loaded into three armoured vehicles and accompanied with a full motorcade to undisclosed vaults.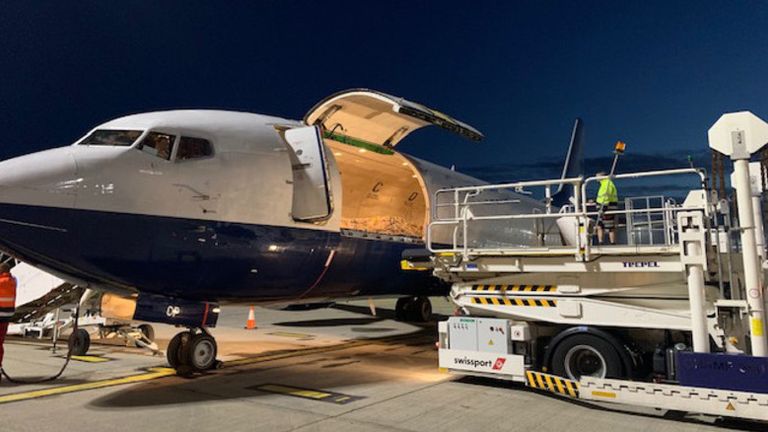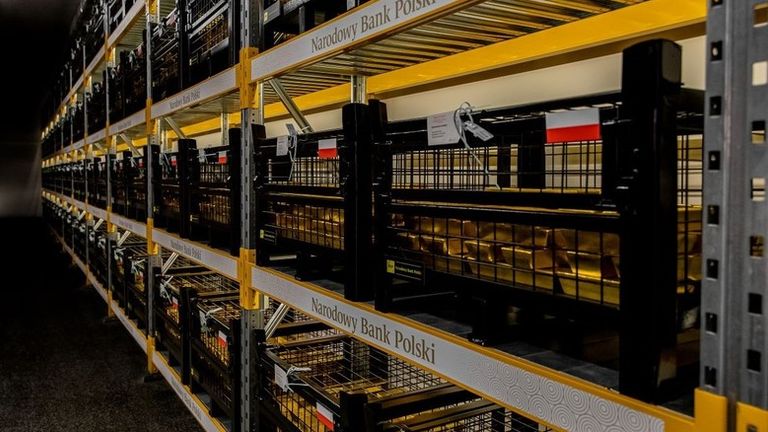 It took eight trips to transport the gold back to Narodowy Bank Polski, the country's central bank, where it will now be kept.
Each bullion was a standard issue London Good Delivery bar, which weighed 12.5kg each and were stamped with a serial number and marker which showed the place they were produced.
G4S Cash Solutions UK handled the operation. The firm's director John Lennox said: "The movements of the gold were meticulously planned in co-ordination with everyone, including the police, the Bank of England, the Narodowy Bank Polski and G4S.
"Given the sensitivity this operation, we needed to be prepared for anything. Plans can change at short notice. Having a strong team, flexible and professional drivers, and making sure everyone was regularly updated meant the operation was a complete success."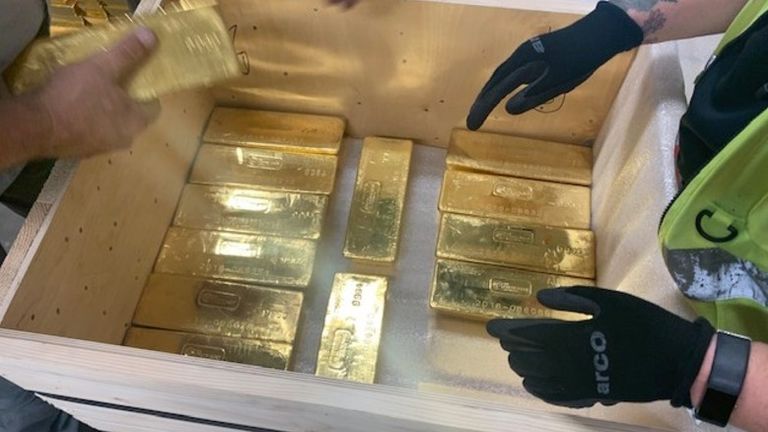 G4S' managing director, Julian Haskard, called the repatriation operation a "historic day in the gold industry".
Poland's banking chief confirmed that the transfer of the gold had been completed, and added that a commemorative coin will be minted to celebrate.
:: Listen now on Apple Podcasts, Spotify, Google Podcasts, Spreaker
As well as the original bars, Poland announced last year it would be buying a further 100 tonnes of gold, to give reserves a boost.
According to Bloomberg, the country had $121.9bn (£93.7bn) in its official reserves, including gold, as of the end of October.